How To Find Your Style - FULL Guide
This post will help you to figure out on your own how to find your style by unconventional approach. Finding your style is not about turning pages of a magazine and following some kind of rules that are supposed to "fix" your way of dressing.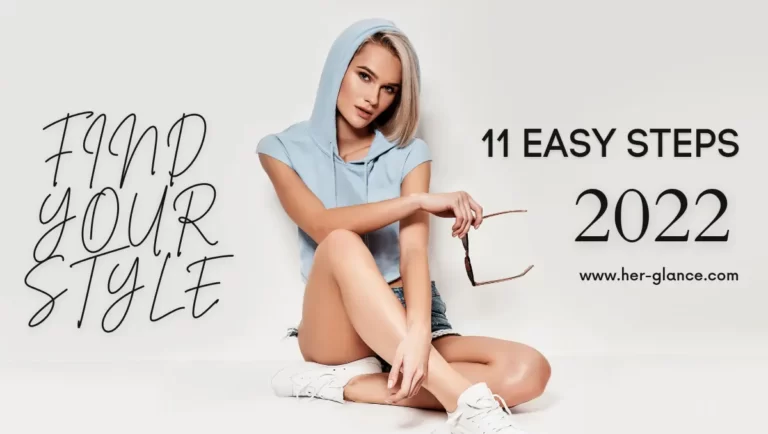 We won't list pieces of clothing that are trendy and let you choose from them. Finding your style is much more than that, you have to incorporate factors like your body type, favorite fabrics and colors, budget, lifestyle, location, and many others.
To find your style you have to find yourself and find out how you want others to see you. You will achieve that if you develop a unique style that works for you, without following conventional style typologies like casual, minimalistic, or boho.
You may think that something like clothes is insignificant, but don't underestimate the power of clothing.
Have you ever felt good about yourself and wanted to show others? When we want to show others our happiness and when we want to be noticed we choose bold pieces of clothing and something worth attention.
Have you ever felt sad or upset and had to run an errand? At that kind of moment, all of us want to hide from others so we choose to wear something boring and conventional. But don't. Next time when you are feeling that way put on something different, and go for a powerful outfit because studies have shown that clothes can change our mood, motivation, body language, and how others perceive us.
Or maybe you are using clothing to hide some kind of flaw or enhance your good features. Using your clothes to hide flaw is okay, but here at HerGlance, we would be much happier if you choose to work on that flaw of yours because that kind of thing tends to bring you down and lower your confidence. So get motivated, and try to work that out, even trying will have an impact on your confidence.
Enhancing your features with clothes is a great plan to build your confidence. And also keep in mind that people assume a lot. So if you look powerful they will assume that you are powerful.
When should you change your style?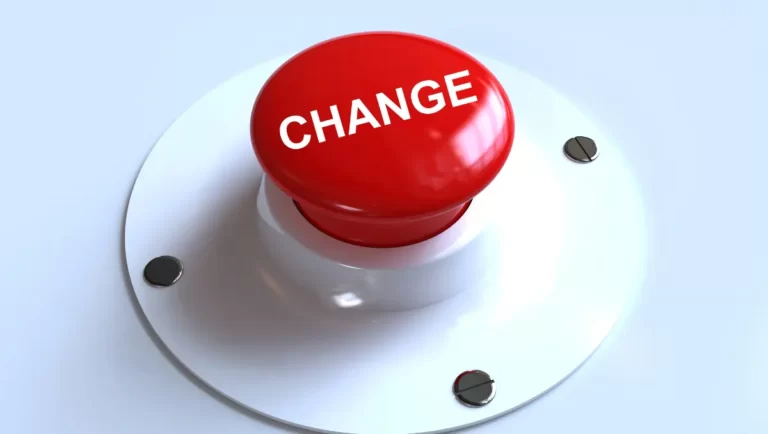 You should change your style if any of the following is true:
 If you find shopping too hard
 If your wardrobe consists of basics pieces
 If you had the same clothes for too long
 If you go shopping just when you have to dress for some occasion
 If you don't pay attention to accessories
 If you look yourself in the mirror and wish to look differently
 If you have too much similar pieces
 And obviously if you ask yourself how to find your style
In this post, we will try to help you to figure out the answer to that question and we hope for your positive feedback. Show us your progress by commenting and sharing our posts on social media.
How To Find Your Style
GUIDELINES
1. Get up and move as a answer to how to find your style
Getting up and moving may sound harsh but it is for your good. You can not just stand in front of a mirror wondering how to find your style. The change will not come by itself, it is not enough just to want it or hope for it, you have to do something about it.
After reading our guidelines on how to find your style don't just imagine how they might work for you. Get up and try them, it is not enough just to do research and read about change, you have to act on it.
Here at HerGlance, we believe in inspiring people and we hope that this will post will move you to action. Also, you have to know that any change can not come overnight.
Changing your style is not easy to process. It takes time, commitment, and planning to change your appearance. So don't be disappointed if you feel stuck, you have to believe in yourself, and results will come, just don't give up.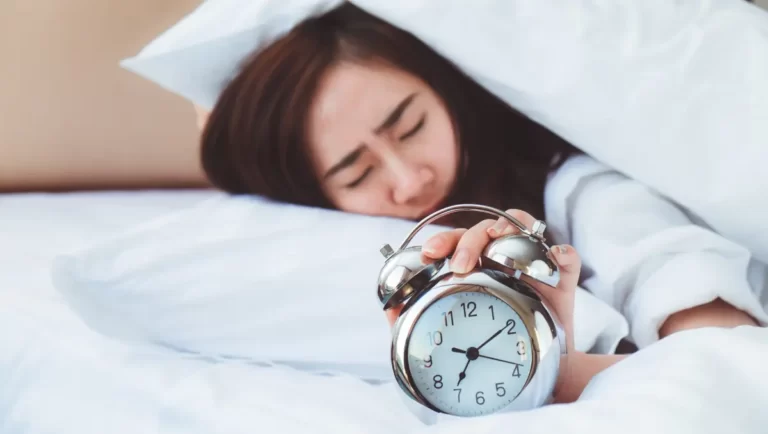 There are some powerful quotes about change that might inspire you:
"It's only after you've stepped outside your comfort zone that you begin to change, grow, and transform."
―
Roy T. Bennett
"The only way that we can live, is if we grow. The only way that we can grow is if we change. The only way that we can change is if we learn. The only way we can learn is if we are exposed. And the only way that we can become exposed is if we throw ourselves out into the open. Do it. Throw yourself."
―
C. JoyBell C

.
"Change will not come if we wait for some other person, or if we wait for some other time. We are the ones we've been waiting for. We are the change that we seek."
―
Barack Obama
"They always say time changes things, but you have to change them yourself."
―
Andy Warhol, The Philosophy of Andy Warhol
2. Choose clothes for your body type
When you are buying clothes keep in mind that the size is not the only indicator that a particular piece fits you.
You have to find clothes that are right for your body type and your skin. You don't want to end up with something that will emphasize your flaws or with a color that will wash you out or overpower you.
The first thing that you have to change when you are buying clothes is your mindset.
You can not go shopping with the wrong expectations. Thinking that you have to hide or camouflage every one of your flaws is not good. That will just bring you disappointment and shattered confidence.
Nobody is perfect. Rather concentrate on emphasizing your features.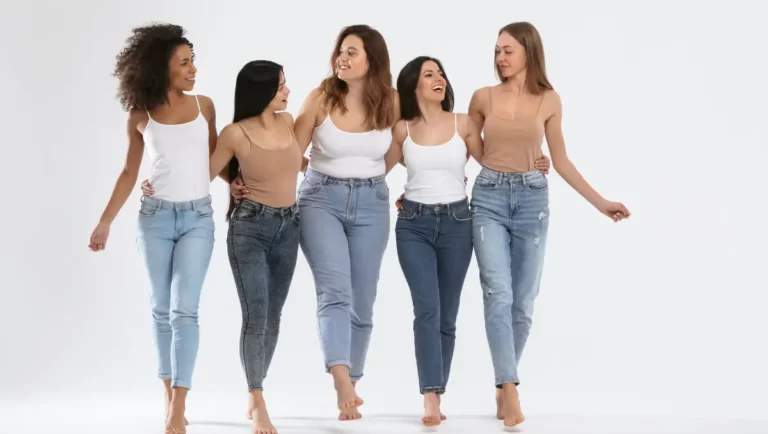 There are five major body types and the idea of dressing for your body type is about the proportionality of the upper, lower, and mid parts of the body. Having said that, flabby arms, huge breasts, or short legs are all examples of issue regions that aren't typically taken into account. Also,
you have to buy smart
. Don't buy something that fits you partially just because it is on sale. That kind of piece most of the time ends up at the back of our closet forgotten and hated. Rather buy something that you completely like because you will get good use of that piece of clothing. So for a good purchase develop the right mindset, and that would be "to work with what you got". Don't buy clothes that are too tight. If you pull, stretch or strain it means that piece is too tight, and don't buy it. Also, don't buy clothes that are too loose. Find something that fits the largest part of your body and tailor the rest. Also, you have to pay attention to the balance. Don't wear the oversized top with oversized bottoms. That is not flattering, rather go with one oversized piece. So before your next trip to stores do your research. Go online, figure out your body type and find advice on how to dress that particular body type. "
Those who cannot change their minds cannot change anything."
―
George Bernard Shaw
3. Don't clutter up your closet
Your closet should be your happy place because there should be pieces that you love and that make you truly excited to wear. Anything that doesn't fit properly, that is worn out, too tight, or barely good enough should not be in there.
Also, there should not be an "inspirational piece", that one piece that is supposed to inspire you to lose weight. Those may just have the opposite effect and make you feel even worse about yourself.
Reattach yourself from pieces that stopped fitting years ago, keeping them just in case they fit again might have the same bad effect as the inspirational pieces.
Uncomfortable clothes that feel like burden and shoes that hurt our feet are not welcome in your closet. Get rid of those things and make place for new and better pieces.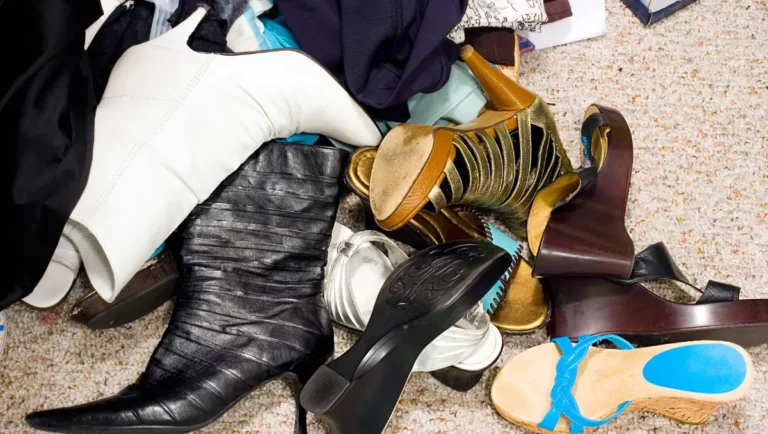 Your clothes should not stress you out. Trying to find an acceptable outfit in that kind of wardrobe filled with clothes that we hate can be stressful and hard work.
Behind every piece of clothing like that, there is the decision to settle for a half-fitting piece because it is on sale, to wear worn-out jeans because it is hard to find new ones, to readjust a skirt with each step, to settle for painful shoes because we couldn't find comfortable ones that we like.
Why do we make that kind of decision?
That is because at that moment we decided to settle.
After all, we desperately needed it for some occasion or we were annoyed and had a "whatever" mindset. To avoid that kind of purchase you should have a plan.
You can try going shopping fifteen or twenty days before the occasion so you don't have to buy something just because you have no other option, be selective (don't allow yourself to buy pieces that have flaws), and don't shop when you are emotional because that can trigger impulse buying.
4. How to find your style by being selective about your clothes?
The answer to the question of how to find your style is finding yourself which means being selective about your clothes. You have to learn how to recognize that something will not look great on you even though it looks great on the hanger.
Also being able to resist impulse buying, marketing ploys, and a "settling" mindset will help you to select the right pieces.
An impulse buy is something that you bought even though you don't need it (you weren't planning to buy it) just because you thought it is a good deal.
When you see a piece like that ask yourself these questions:
Do I need this piece of clothing?
Is it a long-term investment? Am I going to get good use out of it?
 If I wait a day, is it still going to be a good idea to buy it? And if just asking yourself that is not enough wait a day before buying it.
One of the most popular marketing ploys is a trendy outfit and specific style type. Don't buy something just because it is trendy and pieces that belong to only one style. Be unique, great warderobe is versitile warderobe.
If there are five new trendy dresses buy one which fits you the best and that is your style. Don't purchase others just because they are trendy, you will end up with a cluttered wardrobe.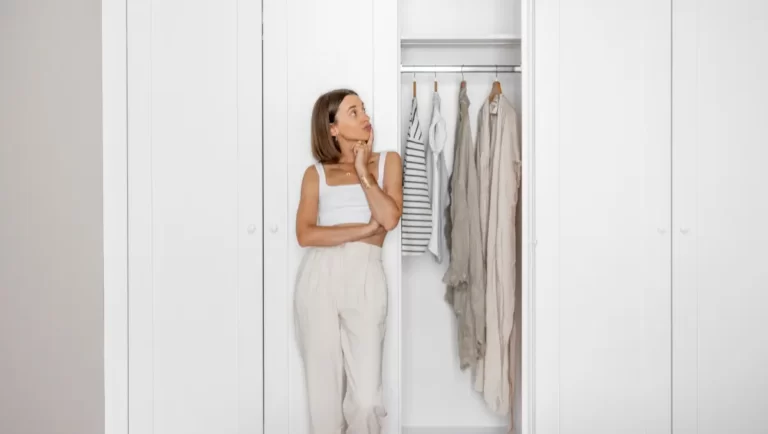 One great criterion for choosing pieces of clothing is quality. You should always keep in mind saying quality over quantity.
Have you ever thought why should I buy one dress when I can buy three? When you adopt this mindset of quality over quantity you will be able to distinguish the difference between having one piece that will last you longer and having five pieces of lower quality.
In the end buying, lover quality pieces can cost you even more.
Have you ever had to throw out the majority of clothes at the end of the season because they fell apart, or the fabric was covered in pills or they didn't fit you properly anymore? If your answer is yes, you need a new approach because in addition to being of poor quality a lot of times they just look tacky and cheap.
5. Complete overwiev of your warderobe
This guideline is about finding pieces of clothing in your wardrobe that you already like, pieces that are worn out, and pieces that don't fit you.
For this guideline to be successful we want you to document your outfits for two weeks. Take a picture and write a little description of every outfit. This experiment will tell you a lot about your clothes.
This will tell you:
 How much variety do you need? You can easily answer this question. Go through your pictures and try to find out if you had appropriate clothes for different occasions in the past two weeks.
 You will find out are your clothes well fitting. You can see if your clothes are too tight or too loose and if they fit your body type.
 Also you can find out if your wardrobe is cluttered if you recall how much time you needed to find the right outfit. If it takes too long because you have too many clothes that you partially like, you need a change.
You will find out what your clothes say about you. All of us care how others see us, even if we don't want to admit that.
 You will find out which pieces make you feel great and which don't match your inner self. We will give you an example. If you don't like to overexpose, clothes that expose too much skin will make you uncomfortable. Some may say that is getting out of your comfort zone, but that is not true. That is something that doesn't feel like you and that kind of clothes can create cognitive dissonance. To be confident we need clothes that feel like us.
 And at the end you should be able to conclude which aspects of your style and wardrobe need work.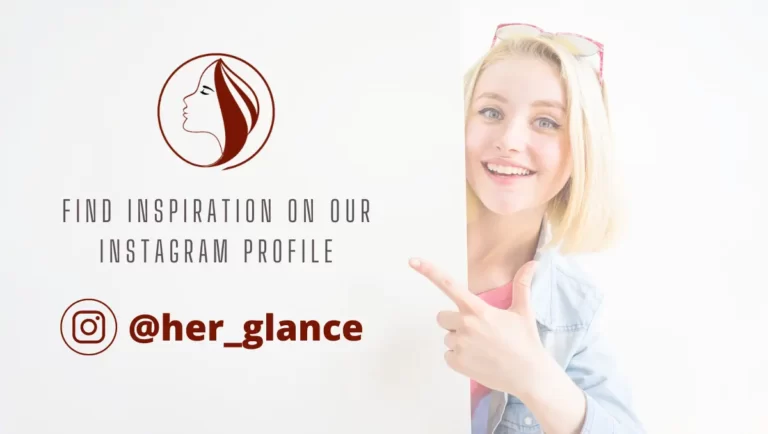 Finding inspiration is the answer to the question of how to find your style. You can go to stores unprepared but without knowing what you want and what you need, you will not buy anything or end up buying something similar to what you already have. And you don't want that.
To get most of your search for inspiration you have to have a plan. That plan consists of two parts. The first part is collecting images and the second part is analyzing them.
– Collecting images
First of all, do it in intervals. If you do something for five hours you will get bored and start seeing that as a task. Search for inspiration should not look that way.
Ideally, you should have a folder to store all of your inspo pics. Go through online magazines, Pinterest, or if you like a piece that someone is wearing try to find a picture of it online and store it in your folder.
Also, social media is a great way to get an idea of how to style a particular piece, and if you follow an influencer with a similar body type to yours you can see how would that piece look on you. Next time you are on Instagram, TikTok, or Snapchat you just have to pay attention. You can also use Facebook for your inspo search, and join groups about fashion, there you can get a lot of advice.
But be careful, you can easily get distracted. Store pictures of pieces that you can wear in real life, don't go for high fashion pieces, that don't fit your lifestyle.
When you are going to your folder if you find a picture that you just partially like, delete it, it will just hold you back and distract you from others.
– Analyzing stored pictures
The final step of your search for inspiration is analyzing stored pictures. This analysis should include colors, cut and fit of individual pieces, materials, a combination of items, and styling.
Also, pay attention to the overall feeling of the picture, it might show you your preference and point you to your style. The overall vibe can be elegant, classy, rock, the seventies, etc.
Take note of colors and materials that you like because they are a key component of your style. Accessories are very important since they can turn a regular outfit into something special. Pay attention to how are pieces accessorized and what make-up and hairstyle go with that outfit.
You should analyze every aspect of the picture. It is important to emphasize that you should not use that pictures to copy outfits. Add your touch and play with them, fashion is an art form and it should be fun.
It is very important to use all of that inspirational pictures to make a list of silhouettes, colors, materials, individual pieces, and styling that you like. That list will be helpful for the next step of finding your style because you are going to use it while shopping.
7. How to find your style by hitting the stores
Now comes the fun part, trying clothes on. After completing all of your research, finding inspirational pieces, taking notes, and making the list, it is time to hit the stores. 
This is a very important step that takes part in answering your question about how to find your style. It is important because a piece of clothing you liked on somebody else might be different for you, and you cannot like it.
In that kind of situation don't give up. Yes, staying motivated can be challenging, but despite that, keep going, and you will eventually find "the style."
By experimenting you will find out what type of pieces you like to wear and how to wear them. Also don't just stick to the list you made. If you like something in the store that is not on the list, try it on. Remember this is the experimenting phase and you can maybe add something to the list or cross from it.
Have you noticed that we didn't say anything about actually buying clothes? Don't buy clothes jet. You should visit as many stores as you can and try as many brands to find out what you like and then buy it.
If you loved the piece take a picture and describe everything you loved about it.
If you don't like something try to figure out why don't you like it? If you tried a specific combination and you don't like how it looks, don't just toss it aside.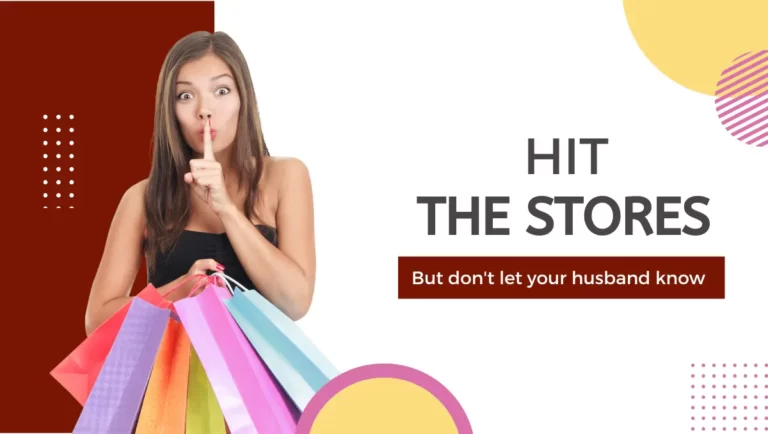 Let us paint you a picture.
You tried two combinations: wide-leg trousers with a top, and a pencil skirt with a blouse and you don't like them. Ask yourself what you don't like about it. Maby the top is not fitting enough, or the trousers are too short. It could be that the blose is not the right material or it is not flowy enough to get a silhouette from the inspo pic.
In that case when the execution is the problem you can try to combine another piece to get that silhouette. If something is just not right and you don't see yourself wearing it, cross it from the list and move to another combination, eventually you will find the right pieces.
Also same works for pieces that you like but don't love. Isolate the problem and try to come up with a solution and if it doesn't work even then you can toss it aside and cross it from the list.
8. Form a detailed profile of your style
Congratulations!!! You've come so far. After all that hard work you can finally make a detailed profile of your style.
By now you should know how would you like to dress, and what colors, materials, combinations, and style work for you. Also, you should be able to tell if your wardrobe needs an upgrade or a complete overhaul.
This sounds a little intimidating but if you are not ready, don't beat yourself up, take baby steps.
To get an idea about your style gather your material from inspirational faze and list from experimental faze (if you took notes while trying out pieces). From that material you should be able to tell:
What is the overall feeling of style?
What are the most important colors, materials, individual pieces, and silhouettes?
Do any of the pieces need a special kind of styling to work for you?
Answers to those questions should give you the main idea of your style.
To get a more detailed view you should tune your inspirational material. You will be able to do that by deciding how significant each of the components – of your style are, and by making collages (using Photo-Shop or InDesign).
Some colors, shapes, or materials will be vitally necessary to the general feeling of your look, while others will be great additions but not as important.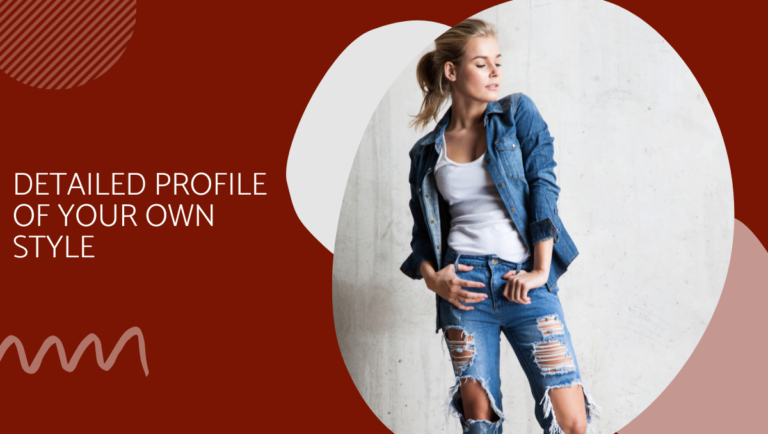 Give the concepts and components that best represent your style a central location, larger photographs, and/or many samples of the same concept. Place some components and side ideas in the outer areas of your collage.
Your collage should be adjusted until it perfectly captures the look you want. Add more photographs, remove some, and make more edits to get what you like.
This is a more detailed part of your style profile so you should think about makeup, hairstyle, and accessories.
After completing this part of our guide "How to find your style", you should know what you have to do about your wardrobe, what pieces you need to get rid of, what pieces you can keep, and what pieces you need to buy.
This is a very important step if you are buying on a budget. Think twice about getting rid of the particular piece because it might work with one of the new ones.
If your style is an elegant look, read our previous post about dressing elegantly to get more ideas.
9. Coordinate your style with your lifestyle
To get most of this process, your style should be in sync with your lifestyle (location, workplace, interests, hobbies, etc). What is the worth of clothes that you will not wear?
Your wardrobe must be ideally adapted to your lifestyle, or more specifically, the activities you engage in during the day, to be practical.
Not what you would want to do or, ideally, what you will be doing at some point in the future, if everything goes as planned. nevertheless at this moment
Your mood board should be adjusted until it perfectly captures the look you want. Add more photographs, remove some, and make more edits
If you work from home, do you need a closet full of tailored suits? If you don't work out a lot, do you need a bunch of activewear? If you are a student, do you need a pile of short dresses?
Take a moment and think about your lifestyle.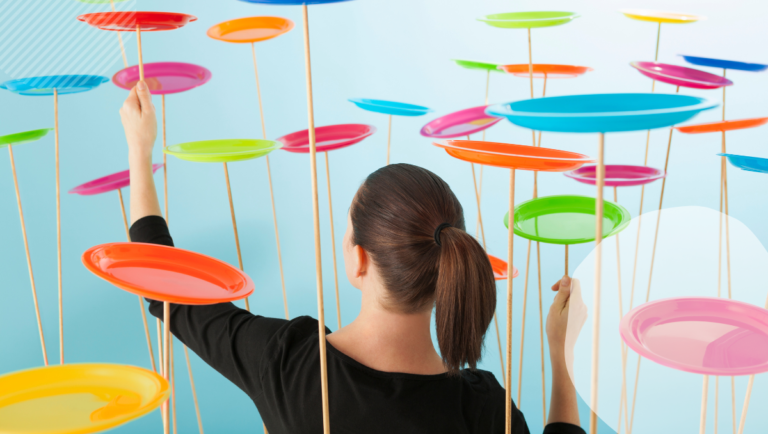 This part can be a little bit scary. Do we know that now you might be wondering what will happen if your style ends up not matching your lifestyle?
Don't be discouraged. Today's clothing is so diverse that you will be able to find pieces that will fit your lifestyle perfectly.
Describe your lifestyle by the occasions that you attend. For example 5 days of work, 2 date nights a week in a fancy restaurant, one fun night out with girlfriends, dinner with a client, 2 times a month, 2 workouts per week, etc.
Using those occasions you can get the idea how much pieces of clothing for every occasion you need. This concept will also help you to make your wardrobe as versatile as possible. You don't want to end up with just work clothes or with clothes for going out.
But don't be discouraged.
Today's clothing is so diverse that you will be able to find pieces that will fit you perfectly.
10. Take your time, shop smart
We can imagine how excited you are right now. You have completed all the steps and now you are ready to shop.
Take it down a notch. There is no need to rush.
The risk here is obviously that you'll hurry it, don't think things through thoroughly, and wind up with a whole wardrobe full of items that you thought you would enjoy, but that in the end, you won't like.
Also, it might get overwhelming and you might start to hate the whole process. Go piece by piece, slowly. Give yourself time to assess that piece.
You might not like it and if you made different combinations around that piece, they will be destroyed and it will all be a waste of money.
Yes, you found your inspiration and completed the experimenting phase, but now you are spending real money, so it will not hurt to be careful about spending it. Can you imagine your disappointment if you saved up a good amount of money, spent it all at once, and end up not liking the majority of the clothes?
Be smart, do it slowly. That will also give you chance to recalibrate the overall style direction you're taking.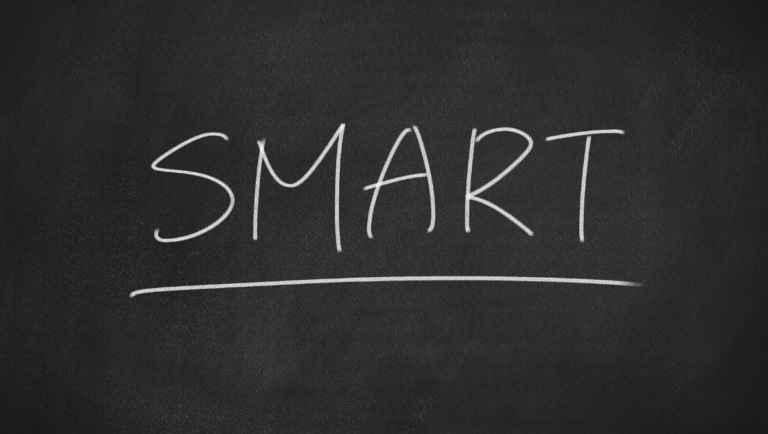 To make a smart purchase you should consider short-term and long-term.
How are you going to do that?
Well, if you are buying a dress for a fancy dinner and it costs more than you usually spend ask yourself this question:
Am I going to be able to wear this dress more than just tonight, am I going to get good use out of it? If not, maybe you should consider other dresses.
It goes another way around.
Don't buy cheap and trendy pieces that are going to clutter up your wardrobe. It is better to invest in classic, timeless, and quality pieces.
11. Check your wardrobe after every purchase
The final step in our guide "How to find your style" will help you to make more rational decisions when it comes to clothes.
To get the most out of this experience you should examine your purchases after every shopping trip.
Do they all match the other clothes in your closet or do they provide you with more options? You will have a lot of gray blouses and dresses if gray is your preferred color.
You shouldn't, however, restrict your options. Purchase some additional clothing in a different color because diversity is key for a great and functional wardrobe.
However, make sure you only purchase clothing that you will wear. Do not purchase a neon shirt simply because you lack one. Purchasing a neon shirt is meaningless if you don't like the color or the way it looks on you.
Short Conclusion On How To Find Your Style
Finding your style is a long-term project. But don't be demotivated, just imagine your happiness when you look in the mirror and you end up liking what you see.
That should be your motivation.
Also, you should be patient. Think about every piece and how it fits your style.
In the end, there is just one thing left to say, don't give up It is going to be worth it. Good luck in your quest "How to find your style".