Best Night Cream For Pigmentation
The best body lotion for winter is one that is rich in hydrating and moisturizing ingredients, and fragrance-free (if you have sensitive skin), which helps keep your skin soft and supple. In the text below I have listed lotions that besides hydrating and moisturizing ingredients also contain other active ingredients for brightening, anti-aging, or exfoliating.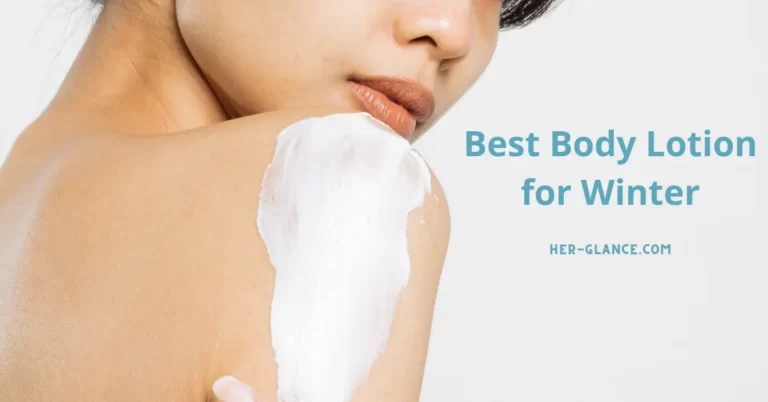 La Roche-Posay Lipikar Balm
The fragrance-free and simple formula makes this balm worth trying out. It's mild enough to use on skin that is prone to eczema and sensitivity (it has received the Seal of Acceptance from the National Eczema Association). Additionally, because it contains several well-known moisturizing ingredients, such as glycerin and shea butter, it works well enough to remove stubbornly dry, flaky spots. It helps reduce redness and is safe to use on the face and body. Niacinamide, an ingredient in the composition, helps to reduce flushing and that is what makes it worth considering the best body lotion for winter.
Because the formula is so rich and creamy, there are a few ways that you can use it. First, you can tap a little over your face for a glow, after applying a lighter moisturizer or serum over your whole face, but this is just if your skin is super dry. You can also use it as an overnight treatment on days when your face is looking or feeling dry, or you can use it as a body moisturizer.
In my opinion, it would be a shame not to mention La Roche-Posay's new sustainability initiative. Their brand-new Eco-Tube packaging is a step forward, sing cardboard together with 60% less plastic. The Lipikar line usually leads the way in terms of sustainability for the company. They used 100% sustainably sourced shea butter from Burkina Faso.
The brand's sustainable sourcing initiative is centered on minimizing environmental effects, increasing local value in the areas where it sources from, and providing a fair return for women. Through the sustainable sourcing initiative 40,000 women will get help by the end of 2023, and how can I write for a site dedicated to women without mentioning that?
Nécessaire The Body Serum
Now, something a little bit different, a small addition to your dry skincare routine. I have decided to write about this body serum because Nécessaire suggests following or mixing it with lotion, which ensures extra hydration by bringing active ingredients into the mix. Those active ingredients are hyaluronic acid (humectant), niacinamide (for anti-inflammatory and moisture barrier supporting properties), and ceramides, which are very important because dry skin lacks ceramides, and applying them topically can replenish their level in the skin.
This serum, like most others, is based on water. This makes it possible for the main component, hyaluronic acid, to reach your skin straight before you need to moisturize it further, but you need something to seal that water. So, applying lotion after is mandatory.  Nécessaire The Body Serum dries very instantly, leaving no residue on the skin. It is very important to note that you should apply it on wet skin because hyaluronic acid tends to draw water from deeper layers of the skin if there is none in the environment.
When it comes to price it seems a little bit expensive compared to their other products from the line like lotions. But when you compare the price of this serum with prices from other companies on average (80$) sticking with Nécessaire would be an affordable option if you're determined to incorporate a body serum into your regimen.
AmLactin Daily Moisturizing Lotion
The moment you rub this into your skin, it instantly hydrates and gives it a healthy, non-greasy glow. Before it had kind of a chemical-like smell, but the smell has gotten better now, and it is unscented. The formula is quite interesting. It contains moisturizing and hydrating ingredients. Among those are glycerin and lactic acid.
Glycerin is a humectant that attracts moisture to the epidermis (the first layer of the skin). According to a 2016 study, it is the best humectant because it has small molecules that can penetrate deep into the skin.  Considering that this is the fourth component on the ingredients list, it is reasonable to assume that the skin will receive the optimal moisture it needs from this calming, moisturizing ingredient that helps the skin to tolerate stronger ones.
Lactic acid is an acid from the AHA family and it is a go-to remedy for discoloration if you're having problems with hyperpigmentation, dry skin, or both. Lactic acid can enhance skin texture and improve skin tone.
Day and night, I used this. I'm glad to say that after applying it, my skin appeared better. I didn't need to use any more products to seal the moisture or add any more. I used this before going to bed and had no problems with getting any on my bedding. When I changed into my clothing the next morning, my skin looked moisturized and radiant instead of oily or sticky. 
Aveeno Daily Prebiotic Oat
Although the texture of this lotion is rather light, it does have an emollient feature, which means that it could feel oily in some places (such as the chest). The formula is fast absorbing and has moisturizing ingredients like glycerin and dimethicone.
Aveeno daily moisturizing lotion has a prebiotic oat compound known to soothe the skin and restore the moisture barrier, which means that it's really useful for anyone dealing with tightness, dryness, or itching. It doesn't have fragrance, so it is a great choice if you have sensitive skin or simply don't want the smell of the lotion to overpower your perfume.  The lotion has a great ratio of quality and price, so I would recommend it.
Best Body Lotion for Winter If You Have Oily Skin
Yes, even oily skin needs hydration. This is because lack of hydration can lead to the overproduction of oil as the skin tries to compensate for the dryness. I would recommend using a lightweight, oil-free, or non-comedogenic body lotion that can help maintain the skin's moisture balance without making it feel greasy. In the text below are lotions packed with active ingredients (which are kind of hard to find), and I will state their benefits and potential drawbacks for your skin. So, it is easier for you to find your best body lotion for winter, for oily skin.
Nécessaire The Body Lotion
This lotion is non-comedogenic and fragrance-free and contains a lot of goodies. The formula is lightweight, absorbs quickly, and leaves no sticky or slimy residue. If you are one of those people that have been neglecting their body routine because of that sticky feeling this product is a great opportunity to get back on the body care track.
Although I like Nécessaire's body washes and other products with scents derived from essential oils, I like that this body lotion is unscented. It is safe for sensitive skin, and it won't interfere with your perfume or any other scented products you may be wearing that day.
The formula contains a lot of beneficial ingredients like:
Niacinamide helps to regulate sebum production and helps the skin tolerate strong active ingredients like retinol (yes, there are body products with retinol). This body lotion contains 2.5% niacinamide which is in the range of recommended concentration (to 5%, above 5% can irritate the skin).

Green tea extract is antioxidant with anti-inflammatory and anti-microbial properties. This means that green tea is a great choice for anti-aging and skin diseases including rosacea, acne, and atopic dermatitis.

Tocopherol is a form of vitamin E, another antioxidant in the formula that helps to reduce damage caused by free radicals.

Glycerin is a humectant with small molecules that can penetrate deep into the skin to hydrate it. It also helps to protect against skin irritation (such as washing your face too much and/or too aggressively).

Linoleic Acid (LA) is not only important for dry, barrier-damaged skin but also for oily skin. Research shows that problem skin has lower levels of linoleic acid, so LA deficiency in the skin seems to be connected not only to an impaired skin barrier but also to acne.

5 Peptides which are anti-aging ingredients that help to improve the skin barrier, and reduce wrinkles, fine lines, redness, irritation, and inflammation, which means fewer breakouts. While there are many affordable body creams and lotions available at the drugstore, I believe that $25 is a fair price for a good-sized body lotion tube that has both short- and long-term benefits, is made of clean ingredients, and is created by a company that is dedicated to sustainability.
MIZON Niacinamide Smoothing Body Lotion
Niacinamide, vitamin C, and AHAs are ingredients in this body lotion that work together to brighten and hydrate skin. For smooth and supple skin, it removes dead skin cells and lightens hyperpigmentation. The dermatologist-tested product is free of synthetic fragrances and colors.
This is an ideal product if you are looking for a product with high content of niacinamide (10% in the formula) if your skin is dull with hyperpigmentation, and if you are looking for a lotion with easy absorption with no trace of sticky feeling.
Besides niacinamide, it also contains glycerin, hyaluronic acid (humectants that hydrate the skin and help to tolerate other strong ingredients), and lactic acid.
Lactic acid is a gentle chemical exfoliant that removes dead skin cells that can clog pores which leads to breakouts. So, it helps to keep skin smooth and clear. It is particularly useful for oily skin because it regulates oil production and reduces the appearance of hyperpigmentation, dark spots, and uneven skin tone, which all of us with oily skin struggle with (post-inflammatory hyperpigmentation is no joke to deal with honestly). Since lactic acid has humectant characteristics, it can draw in and hold onto moisture in the skin. So, it helps to keep a good moisture balance without leaving the skin feeling oily.
Best Body Lotion for Winter for Dry to Normal and Combination Skin
Cetaphil Body Moisturizer
When it comes to this body lotion Cetaphil has strong claims. It is specifically designed with a dermatologist-endorsed combination of pro-vitamin B5 (Panthenol), moisturizing glycerin, and vitamin B3 (niacinamide) to help strengthen the barrier function of sensitive skin.
They claim that this lotion protects against the five symptoms of skin sensitivity—roughness, tightness, dryness, irritation, and a compromised skin barrier, which makes it worth considering the best body lotion for winter. Other benefits include fully replenishing the skin's natural moisture barrier in only one week instantly calming sensitive skin and leaving it feeling hydrated for 48 hours. The texture of this lotion is thick (not runny at all), creamy, and white. Even so, it absorbs fast and leaves the skin feeling nourished and slightly tacky.
Since it has that type of texture you must be wondering why I characterized it as suitable for oily skin. In my opinion, there is one scenario when you can use it for oily skin. If you have acne-prone skin, it probably means that you use strong actives like tretinoin, glycolic acid, and benzoyl peroxide, which can leave skin prone to dryness and flakiness. So, this lotion can help your skin to feel more hydrated and more balanced, without being overly greasy.
It's non-comedogenic (should not clog pores) which means that it should moisturize well, without being too heavy. But keep in mind that it does contain Cetearyl alcohol, which can be comedogenic for some people. If you have combination skin and need to build your body care routine make sure to check out my post about body washes for combination skin.
Best Body Lotion for Winter for Anti-Age
Womaness The Works All-Over Toning Body Cream
During the menopausal life stage, women face a variety of symptoms and physical and psychological changes, such as hot flashes, and aged skin. Finding relief can be a difficult and tedious journey and unfortunately, there is not much talk about it.
 So, I would like to introduce you to a brand (Womaness) that two friends started that gives women modern, innovative products, essential information, and unlimited inspiration. In their words, they wanted to "help take the "pause" out of menopause and spark a radiant, dynamic outlook that embraces who and where you are today," what they call "menopositivity." As you can see from the subheading, I will write about their "The Works body cream", but for more information, advice and great products make sure to visit their website.
The Works all-over toning body cream is lightweight, boosts tone, and helps with crepey, dry skin because it contains a lot of moisturizing ingredients and anti-aging. This moisturizing cream lotion provides menopause relief for women during all stages without estrogen, phytoestrogen, added hormones, animal-derived ingredients, parabens, phthalates, sulfates, artificial colors, formaldehyde, and mineral oils.
Besides niacinamide and the form of hyaluronic acid, there are also algae and Tara fruit which lift and visibly form the skin. When it comes to firming and toning, some of the algae extracts contain peptides and amino acids that have a toning effect. Let's not forget that they also have antioxidant properties that fight against free radical damage which contributes to the aging process. Tara fruit supports collagen production, strengthens the skin barrier, reduces inflammation, and hydrates the skin. The combination of those ingredients and the brand's dedicated approach makes this lotion the best body lotion for winter for toning.
Best Brightening Lotion For Winter
Shea Radiance Brightening Body Lotion
To be honest, finding a brightening body lotion with a good combination of ingredients is kind of hard.  I found this natural brightening body lotion loaded with niacinamide, alpha arbutin, and vitamin C for smooth and even toned skin, and based on the ingredients seems like it could work. The brand claims that the results will come in 4-6 weeks. This is a 2-in-1 body lotion because it brightens and moisturizes the skin.
Skin brightening actives include niacinamide, alpha arbutin, and vitamin C. Out of those three ingredients alpha arbutin is the least known one, so I will list its benefits and potential drawbacks. So, Alpha arbutin is one of the melanin inhibitors which means that it reduces the production of melanin which leads to fewer dark spots, age spots, and hyperpigmentation, and a more even skin tone. It is a stable ingredient that is less likely to cause skin irritation. I love the fact that it is formulated with vitamin C and niacinamide because in some cases they enhance its efficacy.
The moisturizing group of ingredients are:
Unrefined Shea Butter which is a rich and emollient that helps lock in moisture and soften the skin.
Baobab Oil can nourish and hydrate the skin
Fractionated Coconut Oil is a lightweight and non-greasy oil that provides moisturizing benefits to the skin.
Vegetable Glycerin is a well-known humectant that attracts and retains moisture, helping to keep the skin hydrated.
Cocoa Seed Butter is a thick and luxurious moisturizer that helps with skin hydration and softening.
Rice Bran Oil hydrates the skin
Sweet Almond Oil is another oil known for its moisturizing and emollient properties.
Aloe vera is a hydrating and soothing ingredient that helps to moisturize and calm the skin
Since this body lotion contains strong ingredients, it is mandatory to follow the directions. Apply 1 -2 pumps to your entire body paying special attention to areas prone to hyperpigmentation and dryness. For the best results apply twice a day. Use daily sunscreen on areas that are exposed to the sun.
Mesoderm RX Advanced Skin
This body essence offers you the most advanced formulation for brightening, soft, and radiant-looking skin. It is fast absorbing and helps your skin glow. This product is great for those days when you don't need a strong hit of skincare ingredients. Essence is a "skincare product that is water-based, often in solution or liquid form, meant to be sprayed or applied on the skin directly after cleansing, so it can take place of both serum and moisturizer when you need a break from both, especially when it is light but fairly creamy, like this one.
 It has a lot of beneficial ingredients like glycerin, panthenol, niacinamide, vitamins C and E, alpha arbutin, and kojic acid. As you can see the formula is again a combination of hydrating and brightening ingredients, which makes it worth considering the best body lotion for winter, for brightening.  Unfortunately, it does contain fragrance, so if you have sensitive skin be aware of that. Since all those ingredients I mentioned in the text above except kojic acid, here I will list its benefits and potential drawbacks for the skin.
Kojic acid is a strong brightening ingredient that inhibits the production of melanin in the skin. It is helpful with all sorts of dark spots like melasma, acne scarring, and sun damage. It also has antioxidant properties that help the skin fight against free radicals and stay youthful. This acid has mild exfoliating properties, so I would not recommend using it with other strong ingredients, especially if you have sensitive skin.
How Winter Affects the Skin?
Developing a winter skincare routine that works requires first understanding how the winter weather affects the skin. It's critical to concentrate on hydration, moisture retention, and skin barrier preservation throughout this season. This is where using the appropriate body lotion is essential.
Because cold air is low in humidity, it can quickly cause the skin to dry up. So, dry, flaking, and occasionally itchy skin are common results of this. The severe winter winds have the potential to deplete the skin's lipid barrier, resulting in redness and heightened sensitivity. Skin, particularly in regions prone to dryness, such as the hands and feet, can become dry and cracked when exposed to cold temperatures. The combination of chilly winds and low temperatures can result in this sort of skin irritation. It may cause discomfort, inflammation, and redness on the skin. All of those are the most common effects on the exposed areas of the skin. But on the body, it is most likely that heating (leaves air in the apartments without humidity) can furthermore dry out the skin, so the humidifier is a good investment.  
What Ingredients to Look for in the Best Body Lotion for Winter
When selecting the best body lotion for winter, it's essential to look for ingredients that can provide deep hydration, repair the skin barrier, and offer protection from harsh winter conditions. In the text above I have listed lotions based on skin type and therefore based on the ingredients that will be beneficial for them. Some of those ingredients are:
-shea butter (emollient),
-hyaluronic acid (humectant),
-ceramides (protect from external stressors),
-glycerin (another humectant),
-natural oils (jojoba or argan oil),
-niacinamide,
-antioxidants,
-panthenol,
-colloidal oatmeal (soothing),
-essential fatty acids like omega-3 and omega-6 (help to repair skin barrier)
-vitamin C (fades hyperpigmentation).