Dress Elegantly FULL GUIDE With EXAMPLES
When it comes to fashion a lot of us want to look put together and dress elegantly. It is not just about looking nice, it is about the feeling and power that way of dressing gives us.
To dress elegantly means to make a statement, not just with clothes, you have to look at the whole picture. This includes your manners and taking care of yourself in a sense of skincare, grooming, and hair. Elegance is defined with  distinction, naturalness, care, and simplicity.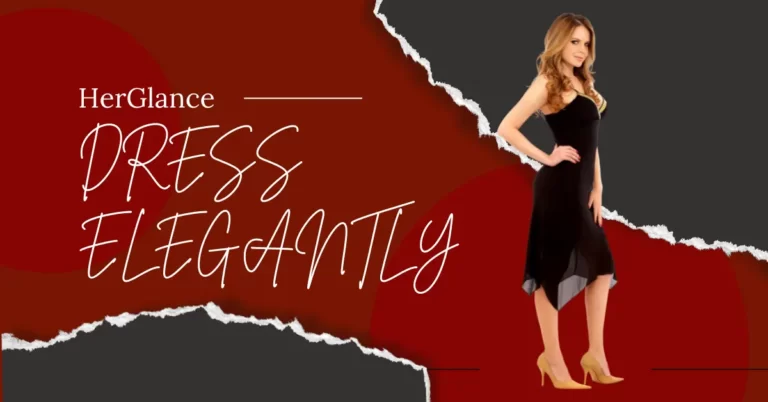 As you can see in that definition of elegance money is not included. You might think how can I dress elegantly when I don't have money? Don't think that way. Elegance is not about money, it doesn't depend on it.
How many times have you seen somebody wearing an expensive piece of clothing, that is meant to be elegant, in the wrong way? Try to find vintage pieces, those will always look elegant.
To dress elegantly may seem hard and intimidating, but is not. You just have to follow the guidelines we will list in this post, and add your touch to them.
Don't follow them indisputably, play around with them.
Yes, this is the first guideline to dress elegantly because you can have on the prettiest outfit but if you don't feel beautiful and powerful in it, it is going to be worthless. You have to own your clothes, not in the sense you bought them and now you own it.
You have to feel powerful and empowering. And if you feel that way that is your sign that you have found the right outfit.
There is a great quote by Mary Quant, that sums up this guideline: "The fashionable woman wears clothes. The clothes don't wear her".
Every single one of us has something we love about ourselves. The good thing about clothes is that you can use them to emphasize that feature and hide something you don't like.
How are you going to achieve that?
Well, it is very simple. Buy clothes that fit your body type, because a good outfit is a well-fitted outfit.
There are four types of body: pear-shaped, hourglass, apple-shaped, and athletic.
A pear-shaped body type is one with fuller hips and narrow shoulders in comparison to your hips. Try to find layered tops (cowl necks, bell sleeves, and scoop neckline) to draw attention from your shoulders to your waist. For this body type, we recommend A-line and princess cuts, waist-length jackets, and any piece of outerwear that hits mid-thigh.
The hourglass body type is considered curvy with a well-defined waist. For this body type, it is recommended to wear wrap tops, peplum blouses, elbow-length styles, cap sleeves, flutter sleeves, trench coats, fitted blazers, wrap dress, fit, and flare.
The apple-shaped body type is one with broader shoulders than hips and without a well-defined waistline. This body shape will look great in breezy A-line silhouettes, flowy tunics, relaxed boyfriend button-ups, V-necks anything. Any vest, coat, or jacket that hits at the hip or upper thigh looks amazing with an apple shape.
Athletic body type is considered not particularly curvy. Weist is not very small and your weight is evenly distributed. To dress for an athletic or rectangular figure, emphasize your legs and other contours while balancing your broad upper half. It's important to keep in mind the athletic shape rule to look well-fitted: keep the volume on the top or bottom. Keep the bottom slim or structured if your top is big. Select a looser or more roomy trouser type to go with a more form-fitting shirt.
For more information about body types and what looks great on them visit this website. 
Avoid tiny skirts and shoulder pads if you have a petite body type since they will make you look even smaller.
Avoid wearing excessively tight dresses, but instead, use belts and jackets with belts to highlight your waist if you are on the curvier side. This will assist define your curves without being over the top.
For plus-sized ladies, balance your physique by wearing long, voluminous skirts and buckle belts. In essence, wear them large and belt them large!
Pay attention to your hipline and waistline. You may wear any kind of skirt, including pencil-thin, gathered, bouffant, and fared, if you have a narrow hipline.
However, if you have fuller hips you have to avoid skirts with too much bunching; never go for frills or flounces. Additionally, to offer you balance, consider dresses with wide shoulders.
The waistline is great to help to dress elegantly. You will see its power when you master how to emphasize it. Check if your waistline is too long or too short.
If that is the case you have to try to find a good proportion between your bust and your legs. If you are a lady with a short waistline avoid high belts and very wide décolleté (deep ones are more flattering.).
And if you are on the opposite side, a lady with a long waistline your best friends are wide décolletés, wide belts, and big collars. When you are trying to emphasize the waistline with a belt make sure that belt fits you.
Pay attention to the way you walk and to your posture
Yes, that is right. Even though it is not fashion related, the way you walk can make a big difference. Imagine this, you have on an elegant outfit but you slouch along and sit in a reckless manner.
Your clothes will get wrinkly and there is not much left of a classy and elegant look. See how a little thing like caring about your clothes (if it is going to get wrinkly) can impact your look.
If you have round shoulders, droop your eyes, and appear to be bearing the weight of the world, you will never achieve the desired look of elegance. For a completely elegant look, you have to walk with dignity and gracefully. Although how we hold ourselves does change with age, this is not an issue of age.
As you start to walk, begin to pay attention to your body. Lift your head, expand your chest, roll your shoulders back and down, and squeeze your shoulder blades together.
Dress elegantly for your age and occasion
This is not with bad intentions, it is just how it is. When you hit a certain age you have to avoid the "young look" style (tartan skirts, quilted skirts, pleats, and some cotton materials).
That look is reserved for young people, and equally, there are things that they should not wear: veils, too much black, and grey and violet lacing.
A woman's style of wearing before and after marriage also should be different.
It is recommended not to wear pricey furs and large jewelry before getting married. Opt for more subtle clothing before marriage.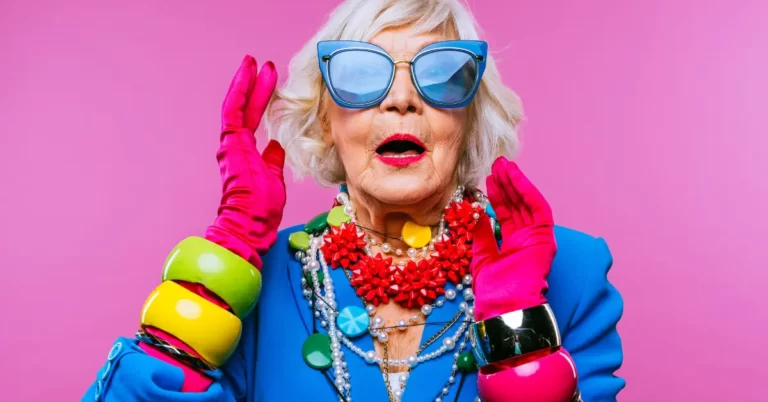 When you are dressing for some occasion try to balance your outfit. You should avoid being overdressed or underdressed. Try this way, ask yourself what is your part on that occasion and what kind of an occasion is it.
If you have a leading part in the occasion, or if you are the hostess your outfit should be special and you should try to dress elegantly. And if you are attending you should still be elegant but in a more subtle way.
Regarding the type of occasion, you are not going to show up for a job interview in some kind of gown, or attend the wedding in some shirt. Yes, this is an extreme comparison, and it is just to show you what we mean.
In today's world when clothes are this versatile there is no reason for somebody to look inappropriate, it is considered rude.
Try to avoid nonsense and pointless trends
When it comes to fashion and the desire to dress elegantly first thing that is considered nonsense is a copying look from someone that has a different body type than ours. This is going to be unflattering for our figure and the best advice to give you is to look for clothes that are suitable for your body type and to be original.
Another thing is not minding an ankle gap. Don't wear jeans that are too long, that kind of jeans need cutting or rolling up.
The mindset "that'll do it" is also nonsense. Yes, it is right that clothes do not make the man but it is not going to hurt to look put together. This mindset will just bring you down when you see others dressed nicely and make you feel lesser than everybody else.
When trying to achieve a classy and elegant look you should avoid clothes that are too baggy and too tight. Also, there are some other things that you must stick to dress elegantly and always look put together you should not wear crop tops, ripped jeans and shorts, damaged or stained clothes and accessories, sneakers if you are not working out, clothes that are not appropriate for weather condition (something like crop weather in winter) and jeans (if you are not pulling off casual look).
Also, nonsense in fashion are things that are not common sense, like velvet after the march, white at the wedding, high heels with slacks, pantyhose with open shoes, a raincoat with an evening dress, sneakers with an elegant dress, lace with tweed and other things that just don't work together.
Add your personal touch to the outfit
Some outfits are meant to be worn in a certain way. Don't hesitate to add your personal touch. That can be the place you put a clip, the way you tie a bow, the way you fold a scarf, or adding some color to the outfit. But be careful there should not be more than three colors per outfit.
Use colors with care in order to dress elegantly
If you want to dress elegantly matching colors are one of the most important things. It is recommended to limit the number of colors to three per outfit.
You can't wear five pieces of different colors and expect to look elegant.
Also when you are buying clothes take into consideration how often are you going to wear that piece of clothing.
If you are going to wear it every day choose neutral colors like beige, grey, navy, and black. If you decide to go for brighter colors have in mind that if you are buying on a budget you will not get as much wear out of it. As you know you can combine those colors with everything and just with different shoes and accessories you will get a new outfit.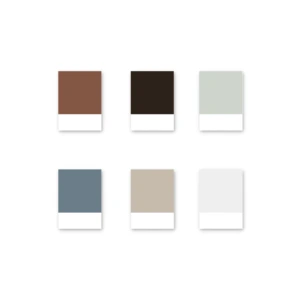 Black is a color that is perfect for this kind of style because it is the most elegant of all colors. It is also the most flattering and the most slimming. Black is most convenient because you can pair it with almost anything, it is great for combining with bold accessories. Black can be worn at any age and for all occasions.
Navy blue was the color of the 2021 year, but actually, it is timeless, meaning that something you buy in navy blue will never go out of style and in some cases, it can be more flattering than black. Some even say that navy is the new black. Combining navy blue and white pieces can make your outfit effortlessly chic.
Grey is a practical, beneficial, and stylish neutral color. Gorgeous in wool, gorgeous in tweed, and gorgeous in fannel. Nothing is more elegant than a lovely, grey satin evening dress if it complements your complexion. It is perfect for day dresses, suits, and jackets.
But when choosing grey pieces to dress elegantly be careful. Dark grey flatters bigger body types and light grey is more suitable for petite body types.
Beige is an elegant color that can be worn all year long, but it is not for everyone, you have to be aware of that. For beige to be flattering you have to have a great complexion, otherwise, it will wash you out. Beige is great for a warm skin tone, also it flatters pale skin (if you have pale skin avoid light pastel shades and black), also grey and navy look great on pale skin. Same as grey, lighter beige will look better on petite body types and dark grey is more flattering on bigger body types.
If you want to try out a monochromatic look do it with these neutral colors.
Monochromatic looks are very chic and effortless. If you are in hurry, but you want to dress elegantly there is your solution. To be elegant monochromatic look needs to be pulled off with pantsuits, and jumpsuits or needs to be layered (some people would not agree with this, but all of us have different tastes). There is just something unappealing about the tight monochromatic look. For this look, you can choose neutral colors, pastels, or even bright colors.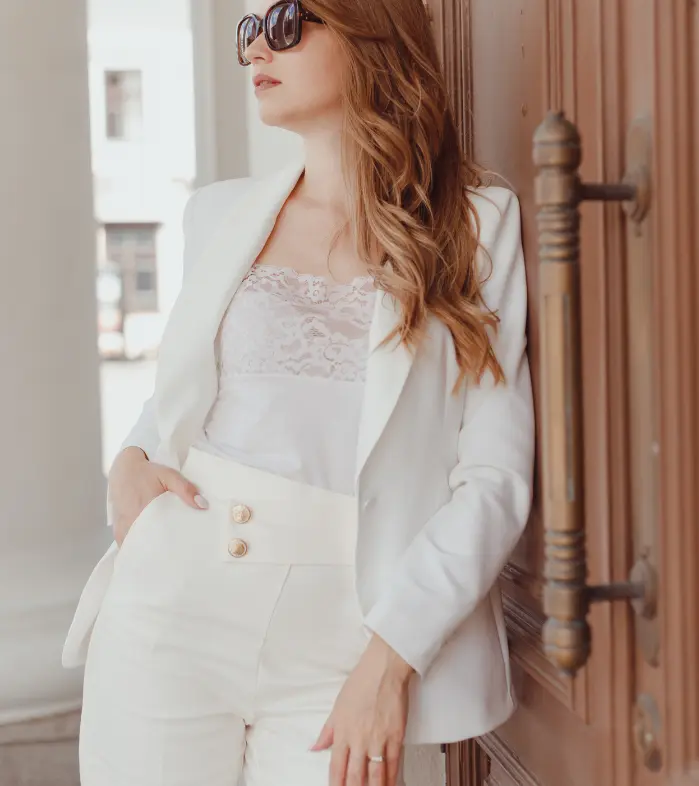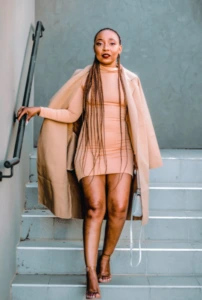 White pieces of clothing are very profitable because they match everything and you can wear them over and over. To be elegant white needs to be white and spotless, if you can't keep it that way it is better to avoid it.
True white is suitable for cooler undertones, and off-white (something that is slightly gray and yellow) looks better on warm undertones. Also, one great thing about white is that it tends to brighten your complexion and make you look younger (because it reflects light).
Combining neutrals is a great way to dress elegantly.
You can combine white with beige, black with white, white with navy, black with gray, and look put together.
Green is a very elegant color. Its power is in the fact that is suitable for all complexions, you just have to find a shade that is going to complement you.
Red is an elegant color and great color because there is a shade of red for everyone. Bright reds like cherry, crimson, and scarlet are highly cheerful and young. Perhaps a red that is a little darker is ideal for those who are older and less thin as well. If you don't want to wear a whole outfit in red, you may use it as an accessory. You can combine it with a grey outfit and with neutral shades.
Yellow can work on anyone if the shade is complementing. Pale people should choose light shades of yellow because the bright shade will overpower that kind of complexion. If you have blue or red undertones dark and light yellow are suitable for you.
In order to dress elegantly choose the right material
Materials that are going to make you look elegant are silk, wool, leather, and cashmere. They are a little bit pricey but they are worth it. Think of them as investments, they will last a long time and be worn over and over.
Silk is very classy, elegant, and sophisticated. Silk gowns, dress shirts, and scarves, used as accessors will elevate your outfit to the next level.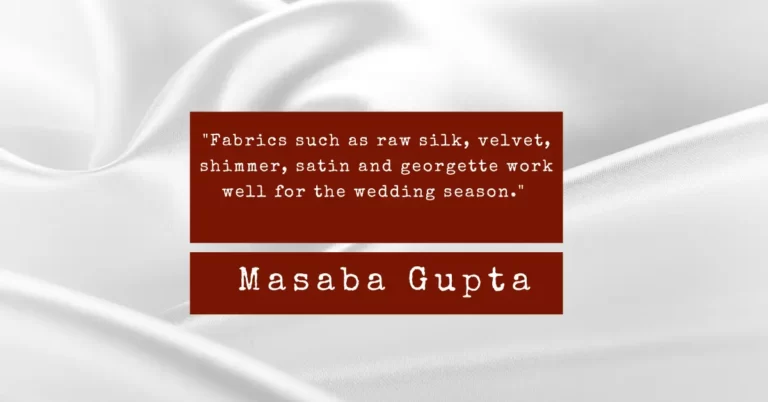 Wool has a lot of benefits. It is breathable, odor-resistant, anti-wrinkle, and easy to clean. Of course, it can look perfect on a lot of women and aid you to dress elegantly.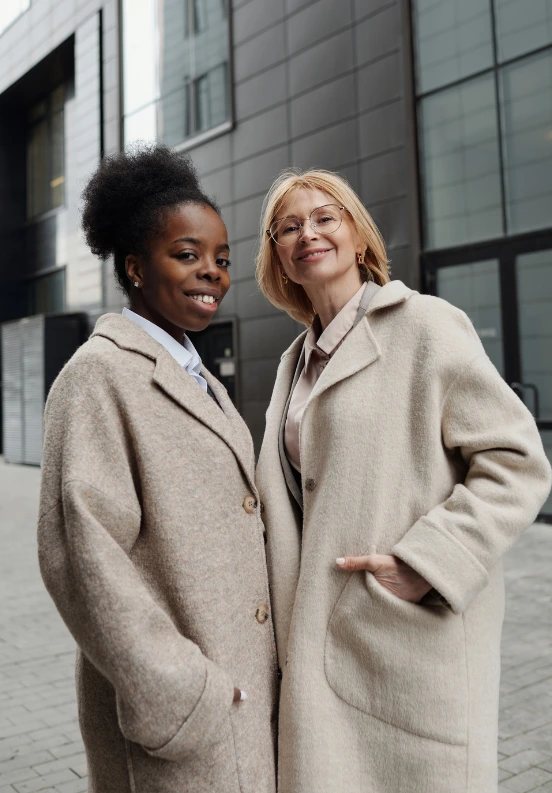 A leather piece of clothing is great to own because it is stylish and comfortable. It is used to dress elegantly because it looks smooth and sleek.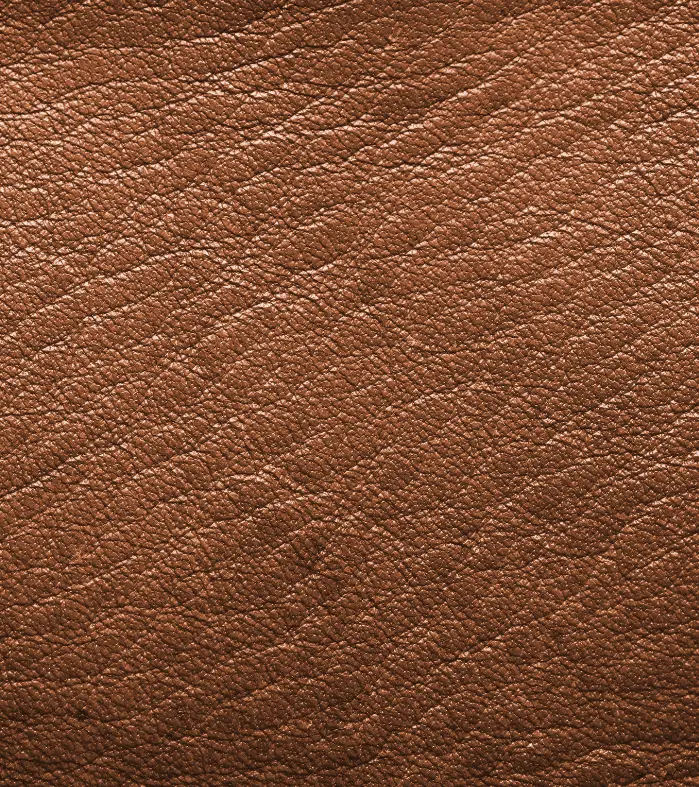 Cashmere is a luxurious material that is smooth and soft to the touch and it is worth having.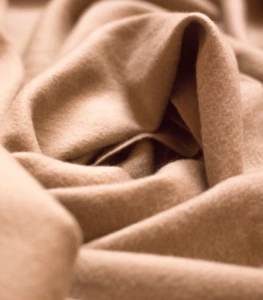 To dress elegantly it is better to go for quality, not quantity
There is no elegance without quality. Always choose quality over quantity because quality pieces stand out and look elegant and classy. It is not just about their look, pieces that are made of quality materials will last you longer.
Always buy the finest materials that you can afford, it is worth it. If you are buying on a budget look at it this way, it is better to own one piece of quality material than two cheap fabrics (those will always look tacky and hinder your attempt to dress elegantly).
Don't be afraid of patterns
Patterns are beautiful but keep in mind that everything else needs to be simple, combine them with neutral colors and you will achieve an elegant look.
Dots are elegant and always in fashion. You can choose them by size and color. Tiny dots are flattering on the petite body and big dots are suitable for tall people. Lighter dots on a dark background are for those of you that are not so slim.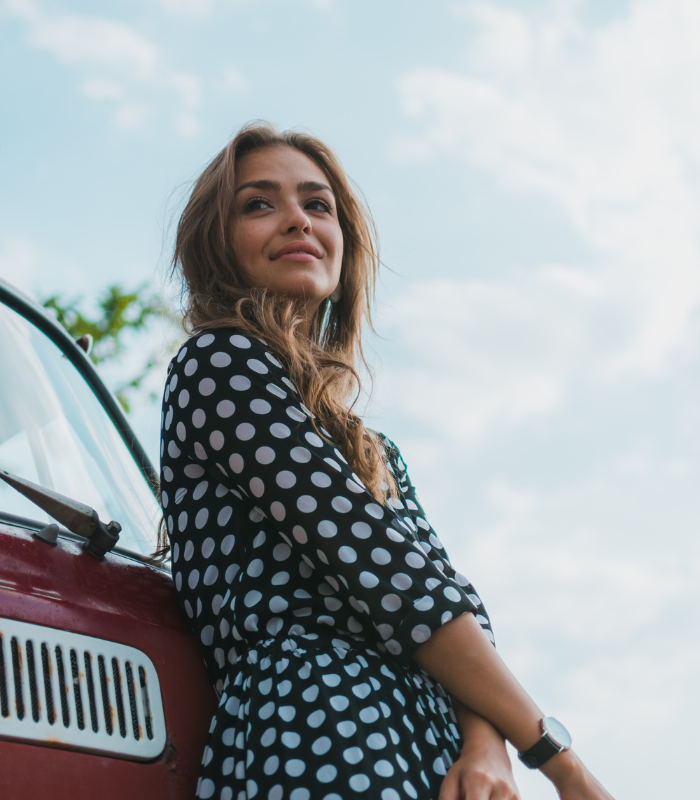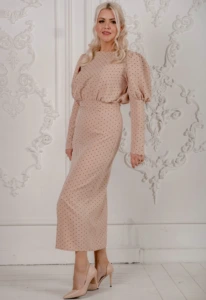 Houndstooth has the ageless charm and it will always be in style. Absolutely anything may be paired with it for any occasion except for business purposes.
For that kind of occasion go with puppytooth. Black and white versions of this textile design come in a variety of forms and styles. It is kind of easy to style houndstooth print because it matches great with other textures. How to style it?
You can pair it (if it is a baggy blazer) with a turtleneck and some kind of tight-fitting pants, or for a more casual look with denim. A three-piece suit in this fabric can be your go-to style when you are feeling brave enough.
Also, you can incorporate it into your wardrobe as accessories, scarf, or pocket squares.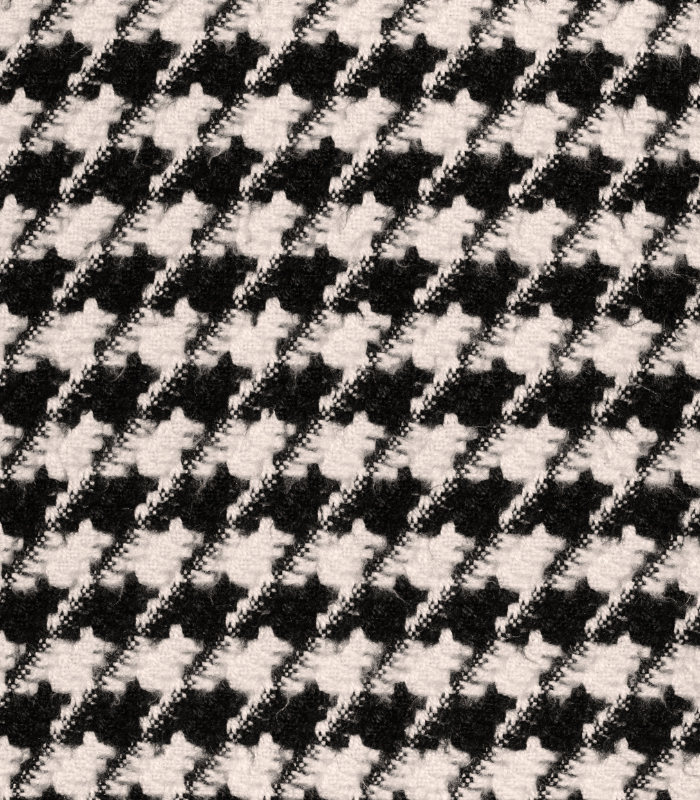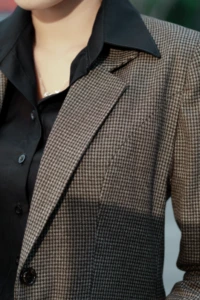 Stripes are also elegant, but you should be careful when styling them. Make sure that you know what you want to accomplish by making them part of your outfit.
For pear body type it is recommended to wear horizontal stripes, apple body type should opt for vertical or diagonal stripes, horizontal stripes are flattering for the hourglass body type, rectangular body type should opt for horizontal stripes with varying width, petite ladies can elongate figure with thin vertical stripes and plus size ladies should find pieces with wide stripes.
If you want to learn more about this timeless pattern visit this link.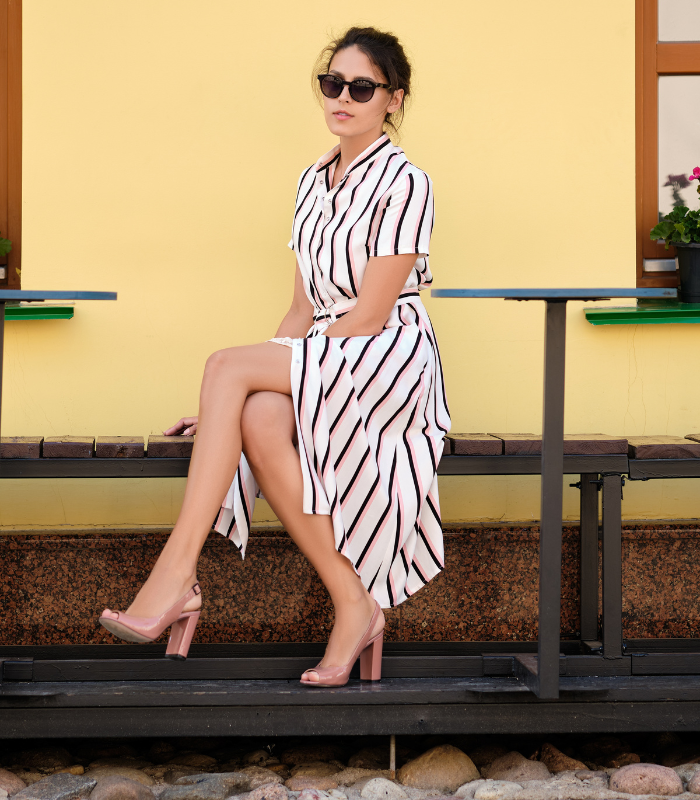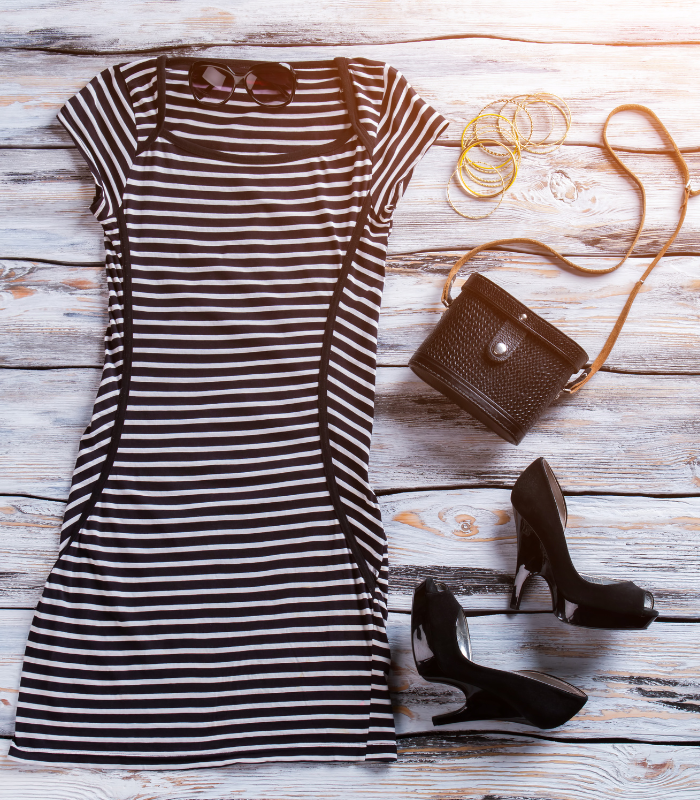 Leopard is a beautiful and timeless pattern that can easily take a turn for worse. When styling a leopard pattern you should opt for one statement of peace, like a leopard blouse, leopard coat, or leopard plumps.
For an elegant and classy look try to wear one or a maximum of two leopard pieces at a time. Sorry ladies but this print is not for everyone. This kind of print is recommended for someone with a specific kind of feminity, someone that is a little bit sophisticated, if you are sweet try to avoid it. For sure this is not an unbendable rule, if you are feeling like it, go for it!!!
If you are feeling like patterns are a little bit too much for you, we hope that the citation below will change your mind, because certainly you can dress elegantly and be bold.
"Why make everything black, black, black? Fashion should be fun and put a woman in the spotlight with a little bit of danger, you know?" – Roberto Cavalli
Wear elegant and classy pieces of clothing
If you want to dress elegantly when you find yourself in a hurry it is a good thing to own a couple of pieces that are going to look good and won't make you late.
A-Line looks exactly like it sounds like the letter A. A-Line is not reserved just for dresses, there are also skirts and coats shaped like this. This type of piece flatters almost every body type and that fact is what makes it special and timeless.
An A-line dress or skirt is particularly flattering for petite ladies, creating an illusion of curves. Owning an A-Line piece of clothing is a really good investment because you can get good use out of it. As you can imagine this type of piece is narrow in shoulders with a hem that is widening out from the bust or the waist.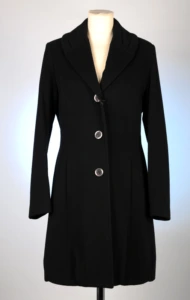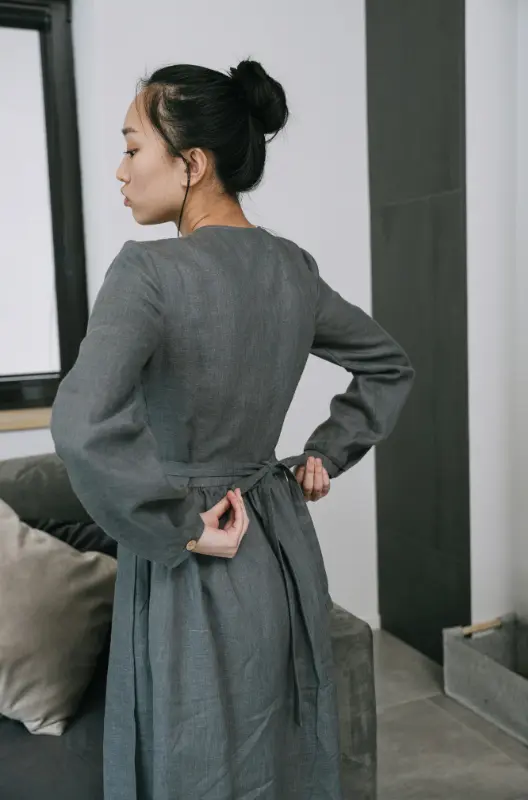 A pencil skirt serves great for those days when you want to dress elegantly but don't have inspiration for an outfit. Just pair a pencil skirt and d silk blouse (or blouse of similar material) and you got yourself a classy outfit.
The pencil skirt was introduced in the H-line collection by Christian Dior. Also as an A-, line it was named by the shape of the silhouette of the woman wearing it (capital H). It is very flattering for most body types, particularly for body types on the curvier side because it will emphasize their curves.
It will lengthen your legs and draw more attention to your hips and slightly emphasize your waist. For an elegant look, you should pair it with high heels.
A wrap dress is a piece of clothing that flatters everybody regardless of body type and size, You just have to find one that flatters your body the most, since there are many cuts and styles.
Finding the best design, neckline, and length for your body type will make this kind of dress your go-to piece of clothing for those days without inspiration.If you have an apple body type pick a wrap dress with a boat neck, a scoop neck, or even a plunging neckline to highlight your upper body, with sleeves that are 3/4 of length, and with a length of the dress that is above your knees.
Wrap dress with sweetheart neckline and solid colors will flatter hourglass body type.
Ladies with pear shape body types should opt for wrap dresses that have scoop-neck, boat-neck, and long sleeves.
To be flattering on a rectangular body shape wrap dress should have a v-neckline, scoop neckline, wide or narrow neckline, horizontal stripes, and ruffles.
When it comes to the length of the wrap dress you have to choose based on your height. If you are tall opt for a dress that is just below your knees to show off your legs and with different color combinations.
For petite figures, it is recommended to wear knee-length dresses and ones that have flowy and light fabrics. You can read online that prints look good on petite figures and that might be true, but look try to avoid them for a classy and elegant look.
If you want to find out more about wrap dresses check out this LINK.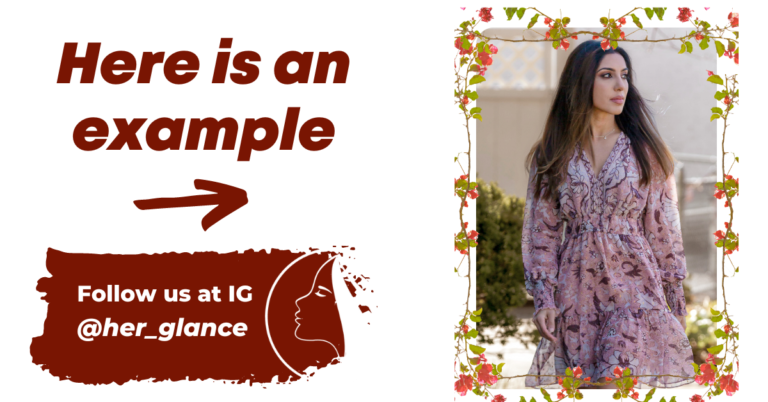 The suit is an easy way to dress elegantly and it is an important fashion statement. It is nothing like a men's suit (which is masculine), a woman's suit has a different cut and material. They should be worn in the daytime, they are not elegant enough for the evening.
For daytime in the city, a dark suit in a smooth material is excellent; if you wear black suits, go with black; the "small black suit" is unmatched in terms of elegance and practicality.
If you don't want black grey, navy, and dark green are great options.
Linen suits can be quite attractive for the summer, whether they are dark colors for city wear or white or pastel hues for the countryside and the beach, and for the afternoon chose a silk suit.
If you want to emphasize your waist choose one with a fitted jacket, but if you prefer a loose jacket-go for it.
A blazer is a must-have. You can pull off so many looks with this piece of clothing. You can wear it with khakis, skinny black jeans, tight white pieces, on top of a little black dress, with a jumpsuit and with heels.
There are two types: oversized or shrunken, try both and see which one compliments your body the most.
For a classy look find one with buttons and real buttonholes and sleeves that fall at the heel of your hand. Length is a matter of your preference, it could fall at your hips or be longer.
If you want to dress elegantly you should always choose pair of pants (regardless of type) over jeans. When you are choosing pants opt for high rise because it is the most flattering for almost every body type. (elongates your legs and emphasizes your curves).
With pants, you can go with a casual style (with flats) and a more classy style (with a blouse, blazer, and high heels). A great type of pants is wide-leg trousers.
Wide-leg trousers are glamorous and extremely comfortable. They can look great on a tall person, but if you are short make sure that you wear high heels to elongate your figure.
Pair them with something fitting on the top and buy them in neutral or solid colors to achieve an elegant look. Don't buy them if they are too short, the hemline should be a little long.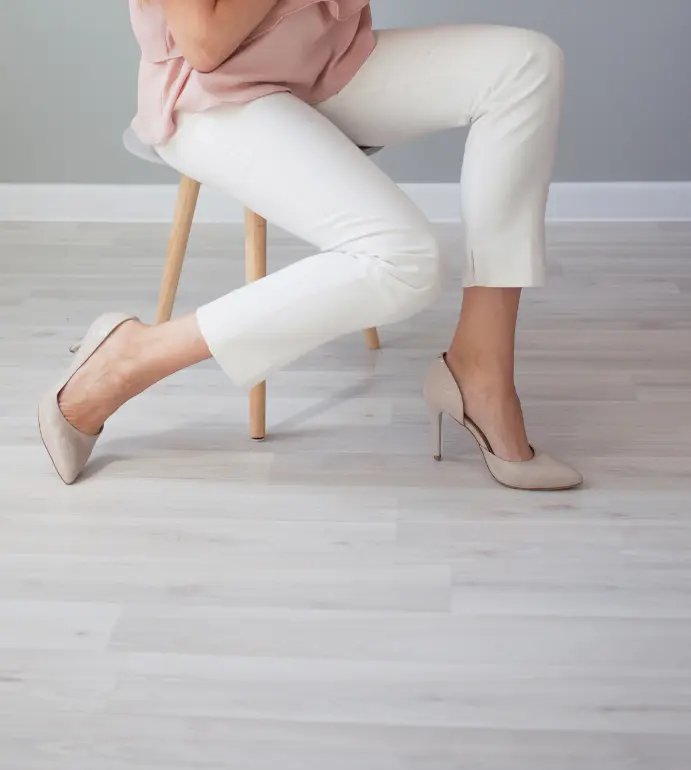 A trench coat is a piece of clothing that looks great with almost anything. You can pair it with tight pants, medium heels, and classy pair of sunglasses and look put together.
Camel coat timeless piece that can elevate all-black and all-white combinations. It can be on the pricier side but look at it as an investment.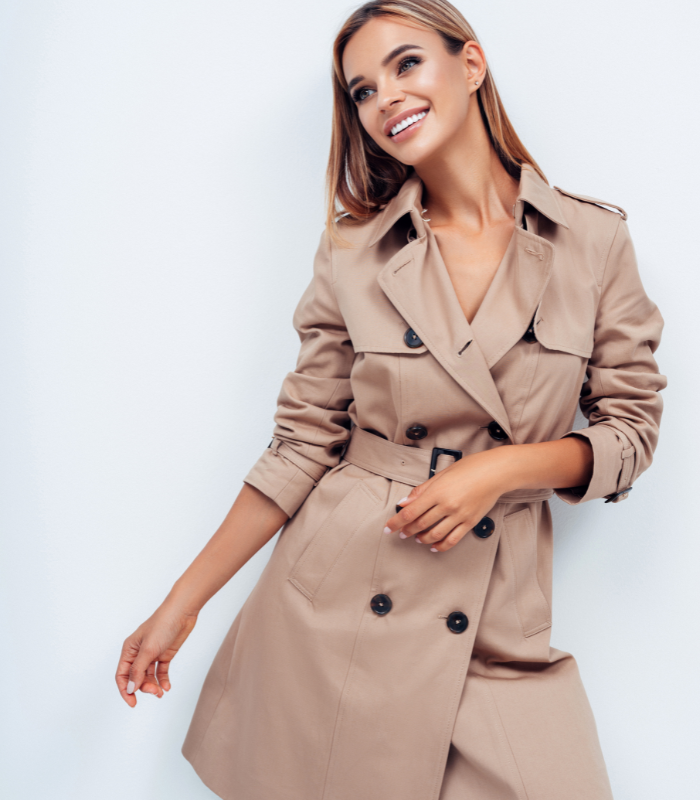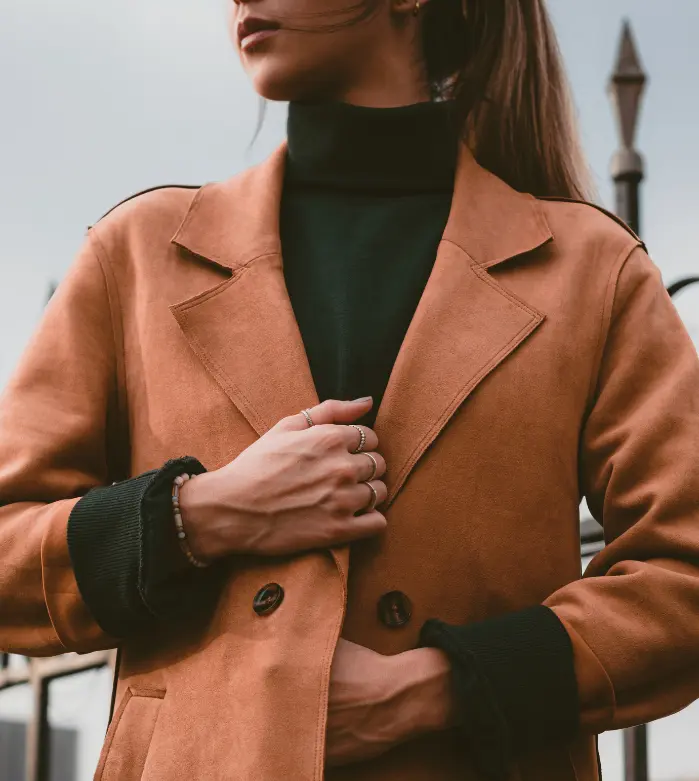 In order to dress elegantly choose the right underwear
To dress elegantly you have to make an ensemble, which means that you have to think about everything. You cannot wear a tight dress or pants and have your underwear showing and expect to look elegant.
Can you imagine that choosing your underwear can make a difference between elegant and tacky?
Have you ever seen somebody with a visible panty line? If you have, be honest, does that look good and elegant to you.? Of course not. Showing panty lines easily ruins the outfit.
Also if your underwear is showing that tells people that you don't care and carelessness is not elegant. Elegance is care, care about your appearance.
After all, great pair of underwear can make you feel confident.
This citation of Jane Birkin:" My mother was right. When you've got nothing left all you can do is get into some silk underwear and start reading Proust", shows the power of great pair of underwear.
Pay attention to collars and cuffs
Paying attention to collars and cuffs means that you are going to choose ones that are going to emphasize some of your features. As you can see this could go to the part about emphasizing good features, but since collars and cuffs are so powerful we decided to dedicate one of the subtitles just to them.
If you have beautiful hands, a cuff that is just above the wrist bone will emphasize that.
Cuffs act as a frame and background for attractive wrists and fingers. Although they are nice, they can have a cheap appearance.
Regardless of the length, cuffs may add a lot of significance to a sleeve. However, take caution when adding cuffs to long sleeves. They shouldn't extend past the wrist because this makes them age.
The collar will emphasize a beautiful face because it acts like a frame. Since elegance is caring about your appearance be careful when choosing a collar.
If you choose a white one don't wear it twice in a row because white needs to be spotless to look elegant.
Pay close attention to the fit and contour of your collar since a loose collar can throw the balance of your entire outfit off.
Little collars often seem childlike, whereas larger collars, especially draped collars, look more respectable. A crisp textile, like piqué, is what you'll pick if you want to appear young. Choosing a good piece of lace will give you the lovely appearance you desire (perhaps you will have made it yourself).
A mandarin collar or an upright "highwayman's" collar may be used if you have a long neck. If your neck is short, go for a long, thin collar.
You have to accessorize to dress elegantly
Accessories are extremely important to an outfit, they are a big part of your appearance. When they are used the right way they can elevate your outfit to the next level and help you to dress elegantly.
The fashionable woman values accessories much.
If you cannot afford a variety of clothing try to compensate with accessories. You can seem put together at all times by wearing the same dress with various accessories.
How can we select accessories?
When you are buying accessories choose based on pieces of clothing that you already own. Try to buy one set that is going to match more of your clothes, so you can get good use out of it if they are expensive.
It is better to use dark colors like black, navy, or brown for your accessories rather than vibrant ones like red or green unless you have a lot of money. Purchase only what you need, but be sure it is of high quality.
Care and taste are key factors.
Accessories include:
There are two types of accessories:
Ones that are worn: jackets, shoes, cravats, hats, belts and suspenders, gloves, muffs, necklaces, bracelets, watches, and eyewear
Ones that are carried: purses and handbags, umbrellas and wallets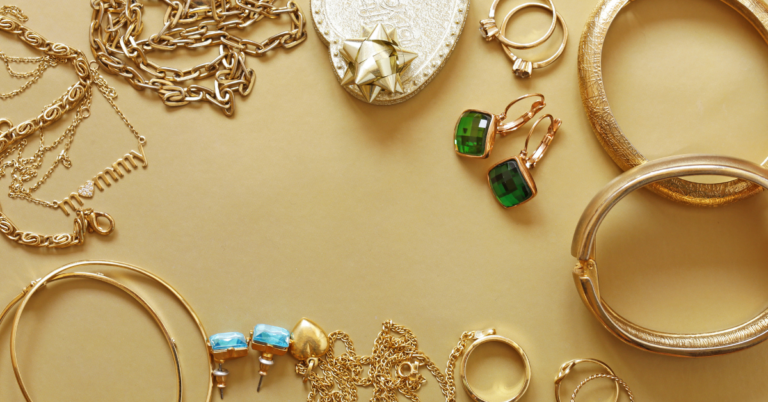 Belts are the best approach to draw attention to your waist. 
Always take care to select a belt that will be tailored to offer you a longer and plunging line at the back. The kind of dress or coat you want to wear will determine whether you select a broad or narrow belt, however, if you have a short waist you should stay away from wearing wide belts.
Watch is a great accessory. It will draw attention to your wrist and emphasize that part of your body. Nowadays watches are fashion pieces but there is much more to them. You should invest in this type of accessory. If you don't have money for an expensive watch don't beat yourself up, cheaper ones will also do the trick.
Jewelry needs to be moderate. Big stone doesn't mean elegance. The quality of the stones, the design of the jewelry, and the excellence of the craftsmanship are far more significant than the stone's size.
Also, they don't need to be expensive. You can wear costume jewelry (pieces that are made from base metals like brass, copper, or aluminum) or you can find vintage pieces.
When choosing jewelry you can go for small gold or silver hoops, pearl or diamond studs, silver or gold bracelets, and statement necklaces. If you choose jewelry with stones make sure that stones are not different because wearing pieces with different stones is not classy.
Also, you should match your jewelry, don't wear a silver bracelet and gold necklace.
Eyewear is something that you need in summer and it is not just for your appearance.
Sunglasses will protect your eyes and stop you from squinting which means you will reduce fine lines and wrinkles around your eyes.
When you are choosing sunglasses you have to pick ones with strong UV protection, based on your face shape and skin tone. As with everything else moderation is key, don't go for flashy ones.
And you should invest in a pair that you can wear for more than one season.
Shoes are a piece of your outfit that you can never be too careful. Too many women believe that because their feet are so low to the ground, shoes are not important. However, you can tell if a woman is elegant or not by her shoes. Have you ever been shopping with someone who said something like this to you: "why do you care about shoes that much, they go on your feet?".
That is the most annoying sentence because shoes are very important to dress elegantly and look put together.
There are many various styles of good shoes, but they should always match your clothing properly.
The three requirements for shoes to complete a classy look are:
they should be made of high-quality materials. If you don't have a lot of money apply the "rule" quality over quantity.
 They should have a straightforward, traditional design. The greatest colors are black, brown, white, and navy, don't wear too flashy shoes because they can look tacky.
Also, it is important to find comfortable shoes because if they are uncomfortable you will walk funny and ruin your appearance.

High heels are important but they are not crucial to dressing elegantly, you can still pull off an elegant look without them. This is important if you want to look elegant but you have to walk a lot, don't make yourself wear them if that is going to be uncomfortable. Also, you have to estimate if the occasion requires wearing them. They should not be too high or too low. Too high are vulgar and uncomfortable and too low can make you look masculine, so opt for medium heels.
Ankle boots are a really special kind of shoe. Although they were intended to be worn with classic trousers they can be paired with all kinds of clothes. You can pair them also with dresses and skirts.
To achieve an elegant look when you wear them with pants they should be the same color. Also, this will elongate your legs. Because these boots are designed to be worn below jeans, they should not cut off at the ankle like a regular bootie because it would make the leg appear stumpy.
Driving shoes are great when you have to wear something comfortable, but you still want to look classy, like a plain ride. To look like you care also on such occasions pair them with white jeans, khakis and a white Man's shirt.
The purse should also be moderate, but if you choose a bold purse with some kind of pattern everything else should be simple and in neutral and solid colors.
Also, they need to be of good quality, torn purse with scratches is not classy and elegant. They don't need to be that much expensive but it is always better to have an investment bag (one of good quality that you can wear for years) than a bunch of ones of low quality.
Take care of your skin and hair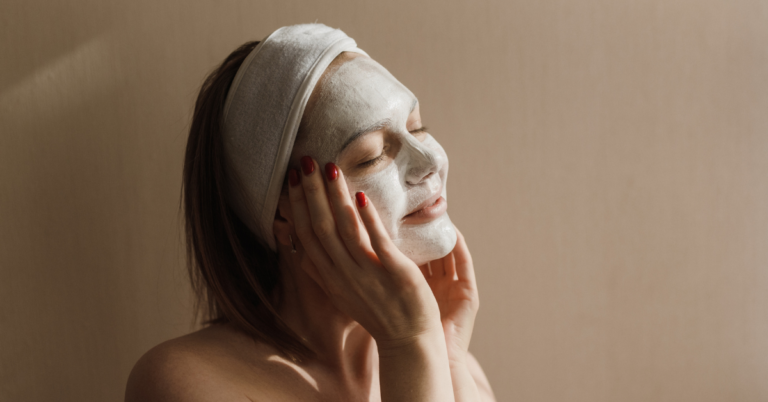 Being elegant is not just wearing nice clothes, it is more than that. You should take care of yourself, your skin, your hair, and your health.
Yes, you can put makeup on, and you can put damaged hair in a bun, but that is just fooling others. If you are not happy with yourself at the end of the day all of this doesn't make any sense.
To avoid damaging your hair go for simple hairstyles and regularly visit a hair salon for a trim (to get rid of damaged ends). To achieve an elegant look don't dye your hair in bright colors.
When it comes to skincare it is quite simple- to have great skin you should have a skincare routine that is suited for your skin type.
Every simple skincare routine consists of the same steps:
Skin cleansing, if you want to know more about this step read our previous post.
Then comes serum, you can find more about serums on this link.
The third step is to moisturize, in our previous post you can find great moisturizers for every skin type.
Final and the most important step is sunscreen.
If you want to look younger don't try to achieve that with clothes that are not appropriate for your age, instead take care of your skin with products that contain beneficial ingredients and add collagen to your diet. 
Yes, it is 2022 but still, there is something about the hair that makes you more elegant if you remove it. We know that it is an annoying and painful process, but to make it tolerable we wrote posts about things that you should do before waxing and about waxing aftercare.
To get that information about care before waxing and aftercare visit these links: what to do before waxing and what to do after waxing.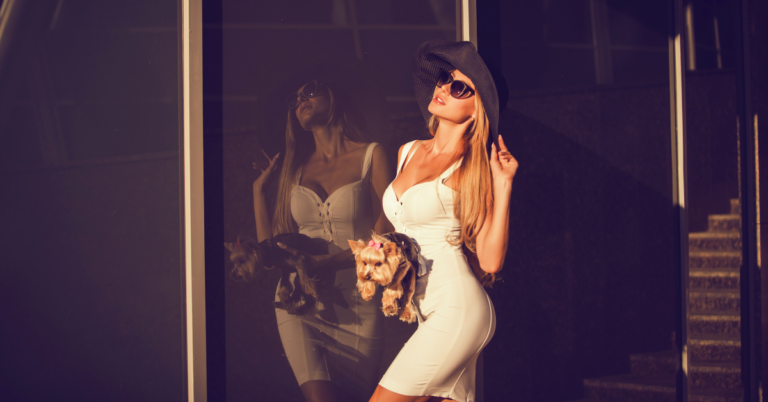 Yes, this is not related to clothes and fashion but it is as important. You can wear the prettiest and the most expensive dress but if you are acting recklessly and cursing people out, sorry that is not elegance.
Elegance is calmness and moderation. It is not enough just to dress elegantly, because there is a strong connection between elegance and etiquette (how we act towards others). Don't belittle anyone, listen when somebody speaks, don't interrupt people, and participate in conversation are some examples of good etiquette.
Also giving a warm smile goes a long way, you can make somebody's day just with a smile, so don't be stingy.
Don't be disparaged. It may seem that good behavior has gone out of style, but it is not. There will always be people that care about their behavior and also you can find blogs online about etiquette that will inspire you to behave.
Here is the link to a blog that can be your inspiration.
Examples To Dress Elegantly For Fall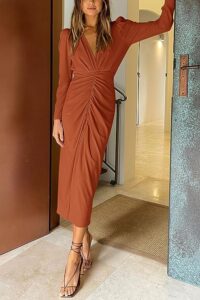 Examples To Dress Elegantly For Winter
Examples To Dress Elegantly For Spring
Examples To Dress Elegantly For Summer