Can you get hooked on lip balm?
Yes you can get hooked on lip balms. It has been proven through many scientific studies by lip balm manufacturers, that lip balm can be addictive due to excessive use.
Although it may seem to you that you can't go anywhere without lip balm and that it has become a part of you, this does not mean that you are addicted to it. BUT, it contains certain allergens that lead to dermatitis on the lips, and because of this, the skin of the lips is irritated and it requires more and more soothing balms.
If you notice discoloration or chapped skin on your lips, see a dermatologist and change your lip balm.
Can You Get Addicted To Chapstick?
The skin is a complicated organ with many layers, and its upper layer, the epidermis, is mainly composed of dead cells that signal the deeper layers to create new cells. Regular use of care products prevents the evaporation of moisture from the inner layers of the skin. Because the top layer doesn't dry as much as it should, the basal layer slows down the production of new cells. Thus, the lips will be permanently dry as soon as the effect of the lip balm stops because the necessary cell replacement will not occur. The experts are unanimous – the more you treat your lips to moisturizing products, the more dependent they will be on them.
How Can You Get Rid Of Addiction On Lip Balm
Although this addiction seems very banal, it is very difficult to break free. One of the ways is to choose a lip balm that will not bother or dry out your lips in any way, but will nourish and protect them. Also, it is necessary to drastically reduce its use.
In general, you should not, and should not, apply lip balm more than three times a day. In the morning, in the evening before going to bed and possibly once during the day.
In addition, when you apply face cream, you also apply it to your lips, so they get the moisture they need.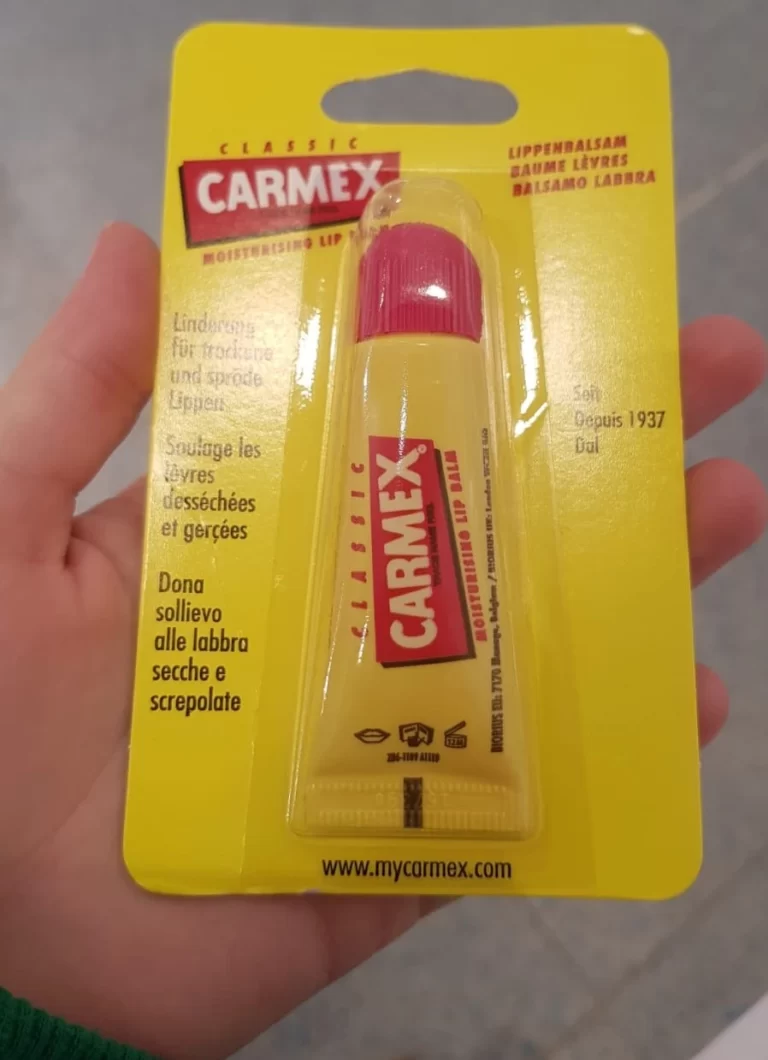 In our previous post we wrote about cases when Carmex lip balm can be bad for your lips, most of them apply to any lip balm so make sure to check it out.
But the most important thing is to find a balm that contains:
Avoid these ingredients in lip balms: