Does AmLactin Lotion Lighten Skin and All About AmLactin
Today we're going to talk about question "does AmLactin lotion lighten skin", but we're also going to tell you all about the AmLactin brand and their most famous product, AmLactin Daily Moisturizing Lotion. We will check its benefits, disadvantages and myths, as well as the ingredients found in it. In this text you will find everything you are interested in and need to know about AmLacetin Lotion.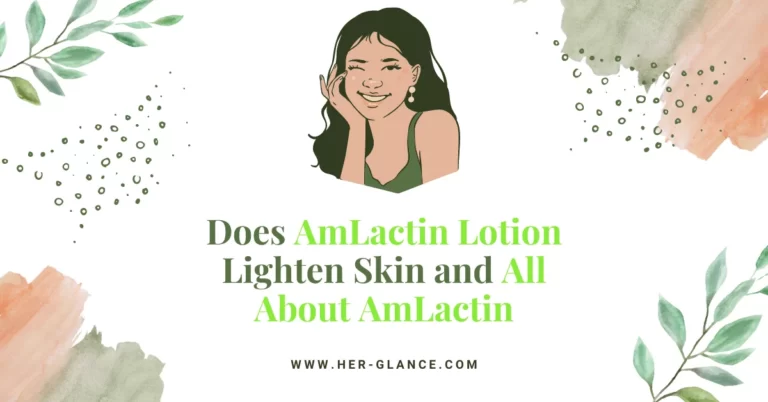 Knowing that AmLactin is a body cream that contains Alpha-Hydroxy Acid known as AHA acid that removes the outer, superficial, "sticky" layer of skin that holds dead cells on the surface of the face. They actually serve to speed up this process and help dead cells to disappear from the face sooner, and young, healthy skin to shine.
So, the primary function of AmLactin lotion is not to lighten the skin, but it can certainly contribute to lightening. However, if you are looking for a specific product that only works to lighten the skin or solve the problem of hyperpigmentation, other products on the market contain ingredients such as kojic acid, vitamin C, niacinamide and other brightening agents.
It is definitely recommended if you want to get rid of hyperpigmentation or if you want to achieve an even tone, then you should definitely consult with your personal dermatologist because it is impossible to convey experiences over the Internet that would work for everyone. A dermatologist can recommend personalized recommendations just for you based on your skin type and subtype, other concerns, and medical history.
The recommendation for everyone is to always have an SPF 50 sunscreen in your bag to prevent further harmful exposure of the skin to the sun.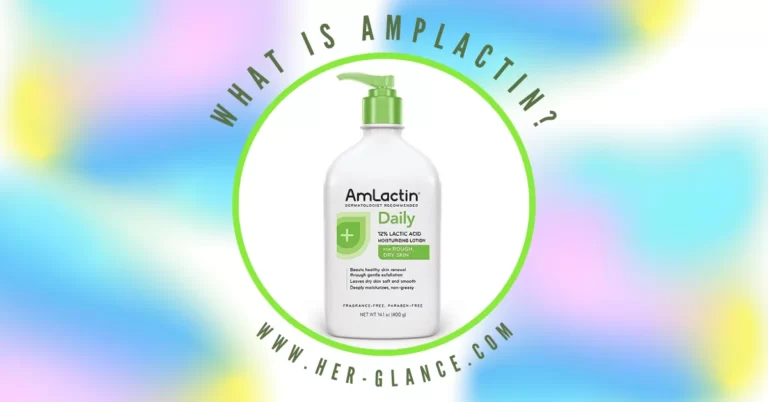 Amlactin is a body cream that contains Alpha-Hydroxy Acid  known as AHA acid which is often found in serums. It is a combination that gently exfoliates the skin and at the same time nourishes dry and damaged skin.
The cream has no specific smell, has a soft and creamy texture, is easy to apply and absorbs quickly. Of the controversial ingredients, it contains only mineral oil, i.e. oil obtained by distilling petroleum. Such oil is not absorbed into the skin, but forms a film on it and closes it. Due to the small amount of mineral oil, you will not notice that the cream sits uncomfortably on the skin. In the following, we will certainly talk in more detail about this oil, its advantages, disadvantages, as well as myths related to mineral oil.
For those seeking relief from skin conditions such as dryness, itching, discoloration, scabbing or rashes, AmLactin is an alpha hydroxy treatment that can successfully combat the unsightly and unpleasant side effects of these various skin problems.
How does AmLactin work? AmLactin cream is a unique combination of 12 percent lactic acid that is neutralized by the ingredient ammonium hydroxide. Once neutralized, the cream has a pH of 4.5-5.5.
This unique cream is reported to be an effective skin moisturizer. All AmLactin creams are fragrance-free, reducing the risk of irritation during use. The unique, powerful moisturizer exfoliates dead skin cells and helps it retain moisture, softening and smoothing the appearance of the skin, eliminating the appearance of discoloration and dark spots.
AmLactin Lotion Ingredients
AmLactin lotion contains the following list of ingredients:
Water (Aqua), Ammonium Lactate, Mineral Oil, Glycerin, Dimethicone, Steareth-21, Glyceryl Stearate SE, Steareth-2, Stearyl Alcohol, Xanthan Gum, Potassium Sorbate.
AmLactin Lotion Lighting Skin – Influence of Mineral Oil
Amlactin Lotion contains the well-known or perhaps in some circles the infamous mineral oil. This is a somewhat controversial ingredient with good and bad things and plenty of myths, so let's see what it's really all about.
Advantages of mineral oil H3
What we all know for sure is that if something has been used for more than 100 years in cosmetic products, it has advantages.
It is an excellent emollient and moisturizer that acts mainly as an occlusive agent. Occlusiveness is one of the basic mechanisms of action of moisturizers, and this means that the mineral oil sits on top of the skin and prevents the so-called transepidermal water loss, i.e. the evaporation of water from your skin.
Another thing that mineral oil is really good at is that it doesn't irritate the skin, because it's simple, pure, and sensitivity to it is extremely rare. If you look at the most prestigious pharmacies, you will see that even their creams for the most sensitive skin prone to allergies, usually contain mineral oils.
Disadvantages of Mineral Oil H3
The advantages of mineral oil can be interpreted as disadvantages if we look at them from another perspective. As we said, mineral oil does not penetrate the skin and does not contain biologically active substances, such as beautiful fatty acids and vitamins, and this all means that mineral oil does not "nourish" the skin.
Myths about Mineral Oil H3
Although industrial grade mineral oil indeed contains carcinogenic components (so-called polycyclic compounds), they are completely removed from cosmetic mineral oil and food grade mineral oil and there is no scientific data to show that the pure, cosmetic version of mineral oil is carcinogenic.
Moreover, regarding the general health effects of mineral oils used in cosmetics, a 2017 study reviewed data on their skin penetration and concluded that "cosmetic use of mineral oils and waxes does not pose a risk to consumers due to lack of systemic exposure."
In general, we think that the panic about mineral oil is not justified. It is a great option for dry and super-sensitive skin types. However, if you don't like its origin or the heavy feel or anything else about it, you can always skip it.
Benefits Of Using AmLactin Lotion
AmLaction lotion deeply moisturizes rough and dry skin, providing it with 24-hour hydration. With its gentle exfoliation, it promotes healthy skin renewal, which is really great for aging skin types. It leaves dry skin soft and smooth and can be used for oily skin as the cream is non-greasy, does not stimulate sebum production, is fragrance-free and paraben-free.
With a 12% share of lactic acid, AmLactin lotion boosts the skin's natural renewal process through gentle exfoliation. Improves appearance and texture for softer, smoother skin. It works to help maintain the skin's brightness and radiance and moisturizes to reduce the appearance of lines and wrinkles. It is a powerful moisturizer that helps increase water absorption and retain moisture.
With all the listed advantages of AmLactin lotion, we conclude that this lotion is suitable for almost every skin type. Whether you have dry, dehydrated skin, or whether your skin is oily or acne-prone, AmLactin Lotion can certainly help you in your daily skincare routine.
Treatment of Dark Spots with AmLactin Lotion
For those looking for an alternative to expensive medical treatments like chemical peels, alpha hydroxy and lactic acid treatments are designed to quickly break down the outer surface of the skin, removing dead skin that can be prone to the risk of itchy skin, such as dark spots and skin discoloration.
As we have already said, AmLactin is formulated with alpha hydroxyl acid, among other things, and it certainly has an impact and effect in solving the problem of dark spots and skin discoloration. It is definitely worth trying with a consultation with a dermatologist because of your skin type and other health problems. AmLacin is known as a product that suits the vast majority of skin types, so looking at it from that side, you shouldn't have any problems with it.
When the outer layer of the skin is damaged, it hardens while simultaneously drying. The thicker, dried layer of skin is darker in color than healthy skin. By removing the dead skin, new, healthy skin is revealed, and symptoms of dryness or itching temporarily subside until the original condition is restored.
With regular use of moisture-rich creams containing lactic acid or alpha-hydroxy acid, including AmLactin, dark spots can begin to fade, and stubborn skin problems such as bumps or dryness can benefit from AmLactin treatment, which will hydrate and relax the skin.
If you want to learn more about lotions from other brands, here is a link to our posts.
AmLactin Lotion – Precautions
This product may contain inactive ingredients that may cause allergic reactions or other problems. If you are allergic to any of the ingredients in the product or if you have any of the following health problems, especially if they are skin cuts, infections or ulcers, consult your doctor before using the product.
Some ingredients (eg preservatives, fragrances) can make you more sensitive to the sun. Check the label for any warnings and whether you need to take special precautions when sunbathing to prevent the sun from damaging your skin.
If your skin is prone to acne, you should be safe with this product, but in this case I would advise you to consult a dermatologist and get his opinion on your use of AmLactin lotion.
If you use this product regularly and miss a dose, use it as soon as you remember. Do not use more product or use it more often than necessary to compensate.
A very serious allergic reaction to this medicine is rare. However, seek immediate medical attention if you notice any symptoms of a serious allergic reaction, including rash, itching/swelling (especially of the face), or severe dizziness.
Where to buy AmLactin Lotion?
The easiest way to order AmLactin Lotion is through Amazon, and I have left my shopping link below. You can buy one AmLactin Daily Moistoraisnig lotion for $21.17, you can also use a great opportunity and buy a double pack for only $26.05.
AmLactin Daily Moisturizing Lotion for Dry Skin
AmLactin Daily Moisturizing Lotion for Dry Skin (DOUBLE PACK)
AmLactin Lotion Lighting Skin FAQ
Can Amlactin Lotion help with hyperpigmentation?
Amlactin Lotion's exfoliating action can potentially assist in improving the appearance of hyperpigmentation caused by uneven skin cell buildup. However, for targeted treatment of hyperpigmentation, it's recommended to consider products formulated with ingredients like vitamin C, niacinamide, or hydroquinone, under the guidance of a dermatologist.
Can Amlactin Lotion be used with other skincare products?
Yes, Amlactin Lotion can be incorporated into your skincare routine alongside other products. However, it's important to avoid over-exfoliation by using multiple exfoliating products simultaneously. Consult a dermatologist if you're unsure about compatibility.
Can Amlactin Lotion be used on dark or black skin?
Amlactin Lotion can be used on various skin tones. However, for those with darker skin, it's important to monitor skin response, as AHAs can potentially cause uneven skin tone or post-inflammatory hyperpigmentation if not used carefully.
Can Amlactin Lotion be used to treat acne?
Amlactin Lotion's exfoliating properties might help improve the texture of acne-prone skin, but it's not a primary acne treatment. If you're looking to target acne, consider using products with ingredients like salicylic acid or benzoyl peroxide.
Is Amlactin Lotion suitable for all skin types?
Amlactin Lotion can be used by individuals with various skin types. However, those with sensitive skin may need to be cautious, as AHAs like lactic acid can sometimes irritate. It's advisable to do a patch test before applying it to your entire face.
How often should I use Amlactin Lotion?
The frequency of use depends on your skin's sensitivity and tolerance. It's recommended to start using Amlactin Lotion a few times a week and gradually increase usage if your skin responds well. Follow the instructions on the product label and monitor how your skin reacts.
Can Amlactin Lotion replace other skincare products in my routine?
Amlactin Lotion is best used as a complement to your existing skincare routine. It's not a replacement for essential products like sunscreen, cleanser, and moisturizer. Incorporating Amlactin Lotion can enhance the exfoliation and hydration aspects of your regimen.
Can Amlactin Lotion be used on the face and body?
Yes, Amlactin Lotion can be used on both the face and body. However, due to differences in skin sensitivity, you might want to use a milder formulation for facial skin, especially if it's your first time using an exfoliating product.