Can I Use Lactic Acid With Retinol?
You're probably wondering, "Can I use lactic acid with retinol?" You're not alone. It's a common question in the world of skincare, and we're here to provide an evidence-based answer. We'll explore these ingredients' benefits, the science behind their combination, potential risks, expert opinions, and real-life experiences. Let's empower you to make informed skincare decisions for your unique needs.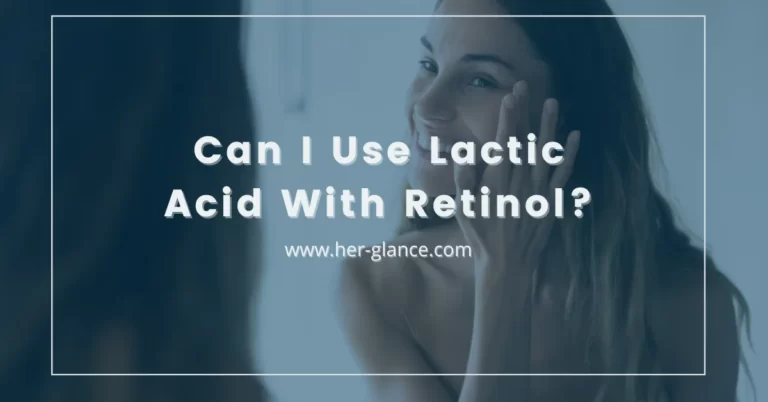 You're probably wondering what lactic acid and retinol are, aren't you? Both ingredients have gained popularity in the skincare world for their amazing benefits. Let's delve deeper into understanding these compounds.
Lactic acid is an alpha hydroxy acid (AHA), derived from sour milk or sugar-rich foods. It's known for its exfoliating properties. By breaking down the bonds between dead skin cells, it promotes cell turnover and reveals a fresh, radiant complexion beneath. It's also a humectant, meaning it helps your skin retain moisture.
On the other hand, retinol is a form of vitamin A. You've likely seen it on product labels promising anti-aging effects. This isn't mere marketing hype; research backs up these claims! Retinol stimulates collagen production and accelerates cell turnover too, but in a different way than lactic acid does. This results in smoother skin texture and reduced appearance of fine lines and wrinkles over time.
However, both ingredients can cause irritation if used improperly or if your skin isn't accustomed to them yet. That's why experts often advise starting slow with lower concentrations to let your skin build tolerance gradually.
The Benefits of Using Lactic Acid in Skincare
Incorporating this particular ingredient into your skincare routine can significantly improve skin texture and reduce the appearance of fine lines. The ingredient in question is lactic acid, a type of alpha hydroxy acid (AHA) that's derived from milk. It's celebrated for its ability to exfoliate, hydrate, and brighten the skin.
Lactic acid as an exfoliant works by breaking down the bonds between dead skin cells, making it easier for them to shed. This results in smoother skin with improved texture. Regular usage can help minimize pore visibility and enhance your complexion's overall radiance.
Another benefit of lactic acid is its hydrating properties. Unlike other exfoliants that can leave your skin feeling dry or tight, lactic acid actually increases your skin's natural moisturizing factors (NMFs). Studies have shown that it improves the barrier function of the skin and enhances water retention.
Finally, let's talk about those pesky fine lines you've been trying to tackle. Lactic acid aids in reducing their appearance by promoting collagen production – a protein responsible for maintaining skin elasticity and firmness.
It's crucial to remember though that while it offers numerous benefits, lactic acid should be introduced gradually into your skincare regimen due to its potential to cause irritation if used too frequently or at high concentrations initially.
The Role of Retinol in Skincare Routines
Let's shift gears and discuss another powerhouse in the skincare world, a vitamin A derivative that's been making waves for its anti-aging properties. This wonder ingredient is none other than retinol. You've probably heard of it as it's often celebrated by dermatologists and skincare enthusiasts alike. But what exactly does it do for your skin?
Retinol works by promoting skin cell turnover. In simpler terms, it helps to speed up the process where your body gets rid of old skin cells and replaces them with new ones. This action can help reduce the appearance of fine lines, wrinkles, and age spots.
But that's not all! Retinol also boosts collagen production – an essential protein that gives your skin its firmness and elasticity. As you age, your body produces less collagen which leads to sagging skin and wrinkles. The use of retinol can combat this issue by stimulating more collagen growth.
If you still want to boost your collagen fast, perhaps you can drink Japanese collagen drinks. These drinks are extremely popular in Japan and a lot of people drink them. We have a whole post on the topic so feel free to research more here. 
It's vital to note here that while retinol is powerful, it may cause irritation especially if your skin isn't used to it or if you're using too high a concentration at first go. Therefore, when introducing retinol into your skincare routine, start off slow – perhaps twice a week initially – then gradually increase as your tolerance builds.
Remember to always apply sunscreen during the day when using products with retinol since they can make your skin more sensitive to UV rays.
The Science Behind Combining Lactic Acid and Retinol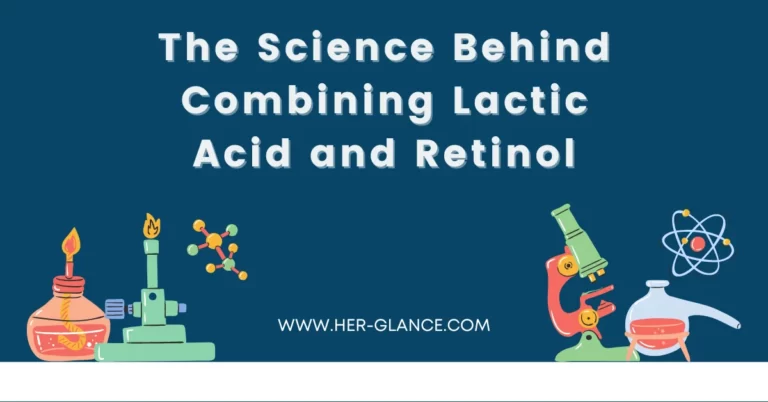 It's fascinating to delve into the science behind why combining these two powerhouse ingredients can significantly enhance your skincare results. Lactic acid, an alpha hydroxy acid (AHA), exfoliates the skin's surface by loosening and removing dead skin cells. Retinol, a derivative of vitamin A, works deeper within the skin to promote collagen production and cell turnover.
These two work synergistically when combined in your skincare routine. The lactic acid clears away dead skin cells on the surface making it easier for retinol to penetrate deeper layers of your skin where it can have a more profound effect.
Here's a table providing an overview:
| Ingredient | Function | Effect When Combined |
| --- | --- | --- |
| Lactic Acid | Surface Exfoliation | Enhanced penetration of Retinol |
| Retinol | Collagen Production & Cell Turnover | Increased effectiveness due to improved access |
| Both Combined | Synergistic Skin Care Routine | Amplified benefits: smoother, younger-looking skin |
Keep in mind that this combination may not be suitable for everyone. If you've sensitive or dry skin, it could potentially cause irritation or over-drying. Always perform a patch test first and gradually introduce these products into your routine.
The Potential Risks and Side Effects of Using Lactic Acid and Retinol Together
While they're effective, combining these potent skincare ingredients can also lead to potential risks and side effects. Both lactic acid and retinol are powerful in their individual rights; hence, their combined use requires caution.
Lactic acid is an alpha hydroxy acid (AHA) that exfoliates your skin, promoting a brighter complexion. Retinol, on the other hand, is a vitamin A derivative known for its anti-aging properties. When you apply both substances simultaneously or even within a short time frame of each other, you risk over-exfoliating your skin. This could strip away necessary oils and damage the skin's protective barrier.
Overuse or improper combination may lead to dryness, redness, irritation and sensitivity to sunlight. In fact, some studies suggest that AHAs like lactic acid can increase your skin's photosensitivity by up to 50%. That's why it's crucial to wear sunscreen when using these products during the day.
It's not all doom and gloom though! You can still reap the benefits of both ingredients with careful application. Consider alternating between lactic acid and retinol on different nights rather than layering them together. Also important is starting slow – introduce one product at a time into your routine so you can monitor how your skin reacts.
Remember: everyone's skin is unique – what works well for one person might not work as effectively for another. So listen to your skin – if it feels irritated or uncomfortable after applying these products together, it might be best to reduce frequency or switch up usage patterns altogether.
How to Properly Use Lactic Acid and Retinol in Your Skincare Routine
Now that you're aware of the potential risks and side effects of combining lactic acid and retinol in your skincare regimen, let's navigate towards implementing these powerful ingredients safely and effectively. It's crucial to remember that everyone's skin is different, and what works well for one person may not work for another. Therefore, it's always advisable to consult with a dermatologist before introducing new active ingredients into your skincare routine.
Firstly, start by using each product separately before combining them. Apply lactic acid or retinol on alternate nights to see how your skin responds individually to each component. This approach allows you to observe any adverse reactions that might occur from using either ingredient independently.
If your skin tolerates both substances well individually, then you can consider incorporating them together in your regime. However, avoid using both products simultaneously as this could lead to over-exfoliation and irritate the skin. Instead, use lactic acid in the morning due to its hydrating properties and retinol at night since it tends to make the skin more sensitive to sunlight.
When applying these potent ingredients, always ensure you're also incorporating a broad-spectrum sunscreen during the day because both can increase photosensitivity. Supporting studies have shown that consistent application of sun protection can minimize risks associated with increased sun exposure like premature aging and hyperpigmentation.
Remember: skincare isn't a race; it's about patience and persistence. These tips should guide you through utilizing lactic acid and retinol wisely without compromising your skin health.
Expert Opinions on Using Lactic Acid With Retinol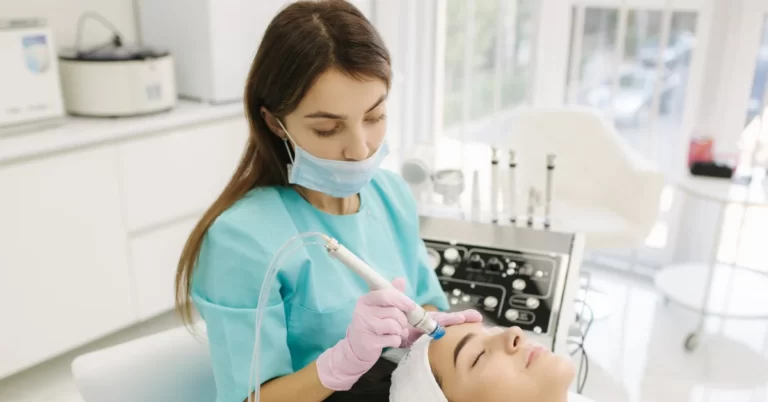 You're probably wondering what skincare experts have to say about combining these two potent ingredients in your routine. The consensus? It's all about balance and understanding how each ingredient works.
Lactic acid is an alpha-hydroxy acid (AHA) that gently exfoliates the skin, promoting cell turnover and encouraging a brighter, smoother complexion. Retinol, on the other hand, is a form of vitamin A that helps improve skin texture and tone while reducing fine lines and wrinkles.
Some skincare professionals believe that using both lactic acid and retinol can lead to over-exfoliation, increasing your skin's sensitivity to the sun and causing peeling or redness. However, others argue that as long as you're using them correctly – meaning not at the same time – they can be combined safely.
Dr. Shari Sperling, a board-certified dermatologist explains: "While both are great for the skin separately, if used together they could potentially cause irritation." She recommends applying lactic acid in the morning followed by sunscreen since it makes your skin more sensitive to UV rays. Retinol should ideally be used at night because sunlight can break down its effectiveness.
Yet Dr. Rachel Nazarian of Schweiger Dermatology Group suggests something slightly different: "If you want to use both products without causing inflammation or dryness," she states, "start by introducing one product at a time into your routine."
Remember this golden rule in skincare: everyone's skin is unique so reactions will vary. Always consult with a professional before making significant changes to your regimen.
Real Life Experiences: Success Stories and Precautions
Let's delve into some personal stories from individuals who've tried incorporating these ingredients into their skincare routines, sharing both their triumphs and warnings. By hearing first-hand experiences, you'll gain a better understanding of what to expect when combining lactic acid with retinol.
Here's a table summarizing three real-life experiences:
| User | Experience | Advice |
| --- | --- | --- |
| 1 | Reported smoother skin and less visible fine lines after one month of use | Recommends starting slowly to avoid irritation. |
| 2 | Experienced severe dryness and peeling after using daily | Advises others to moisturize well and possibly reduce frequency of use. |
| 3 | Saw reduction in hyperpigmentation but also had initial breakout | Suggests patch-testing first and being patient with the process |
From these experiences, it's evident that results can vary greatly and are dependent on individual skin types and sensitivities. It's important to remember that everyone's skin is unique, so what works wonders for one person may not work for another.
While most users report positive outcomes like increased smoothness, reduced fine lines, or minimized hyperpigmentation – there are also some who've faced challenges such as dryness, peeling or breakouts caused by overuse or an initial reaction.
The common advice points towards starting slowly with the use of lactic acid and retinol together. This can help minimize potential adverse reactions while your skin adjusts to the active ingredients.
Remember: patience is key when introducing new products into your skincare routine. It often takes time before you see noticeable improvements.
Incorporating user insights alongside expert opinions will allow you to make a well-informed decision about whether using lactic acid with retinol suits your skincare needs.
Alternative Skincare Ingredients to Pair With Retinol
Beyond lactic acid, there's a world of alternative skincare ingredients that pair well with retinol, enhancing its benefits and possibly reducing potential side effects. Niacinamide is one such ingredient. It's a form of vitamin B3 that works to strengthen the skin barrier, reduce inflammation, and improve overall skin texture. Pairing it with retinol can moderate the latter's potentially irritating effects while still allowing you to reap the anti-aging benefits.
Hyaluronic acid is another excellent partner for retinol. This naturally occurring substance in our bodies keeps skin hydrated and plump by attracting moisture. Using it alongside retinol can help offset any dryness or peeling commonly associated with retinoid use.
Additionally, consider incorporating ceramides into your routine if you're using retinol. These lipid molecules are essential for maintaining your skin's protective barrier and retaining moisture – two key factors in managing the drying effect often experienced when using retinoids.
Finally, let's not overlook peptides – short chains of amino acids that act as building blocks of proteins like collagen, elastin, and keratin. They're known for their ability to repair damage and restore elasticity in aging skin. By combining peptides with retinol, you'll be doubling up on anti-aging power.
Remember though: everyone's skin reacts differently to skincare products so it's always advised to patch test first or consult a dermatologist before trying out new combinations.
In conclusion: while lactic acid can certainly play nicely with retinol under certain circumstances; niacinamide, hyaluronic acid, ceramides, and peptides present other exciting options worth exploring too!
Final Thoughts: Making the Decision to Use Lactic Acid and Retinol Together
In wrapping up, it's crucial to weigh the pros and cons before deciding to incorporate both of these potent ingredients in your skincare routine. Lactic acid, an alpha-hydroxy acid (AHA), can exfoliate your skin gently, promote cell turnover, and stimulate collagen production. Retinol is a form of vitamin A that fights fine lines, wrinkles, and hyperpigmentation while boosting collagen synthesis.
However, the combination might cause redness or irritation for some individuals due to their potency. It's important you understand how each ingredient works individually before layering them together.
Start with retinol alone first if you're new to active ingredients in skincare. Test its effects on your skin by using it a few times per week initially before gradually increasing frequency as tolerated. Once your skin acclimates to retinol without adverse reactions, you can introduce lactic acid slowly into your regimen.
On days when you plan on applying both lactic acid and retinol, do so at different times – one in the morning and the other at night – to minimize potential sensitivity issues. Always remember that sunscreen is non-negotiable during daytime hours because AHAs increase photosensitivity.
Consulting with a dermatologist or licensed esthetician may also be beneficial when combining powerful active ingredients like these two. They can guide you about the best usage practices based on your unique skin type and concerns.
Ultimately, patience is key when incorporating lactic acid and retinol into your skincare routine together. Results won't appear overnight but consistent use over time will lead you towards healthier-looking skin.
If you wish to research more ingredients find out how to layer collagen peptides with hyaluronic acid & vitamin C.