Best Liquid Collagen for Hair Growth
Collagen for hair might not come to mind when you think of hair care, but after reading this article, it certainly will, because I'm going to introduce you to the Best Liquid Collagen for Hair Growth! Find out now what its advantage is.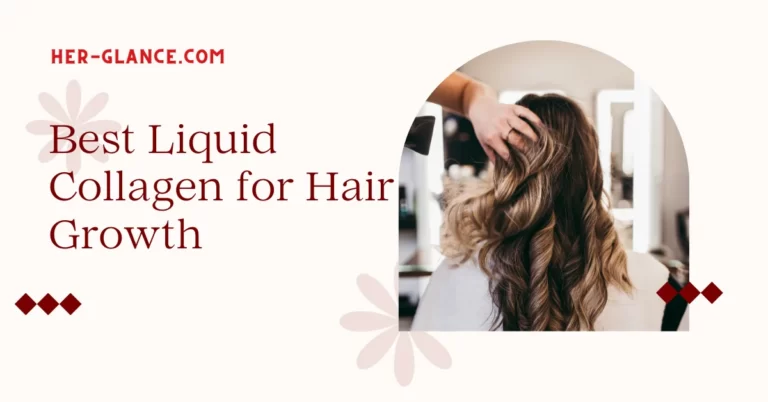 Everyone knows that men have problems with baldness, but the fact that women also have problems with thinning hair is less well known. The causes are, of course, various, from hormones, low iron, stress, exhaustion, lack of vitamins, reduction of collagen… It is precisely collagen substitutes that enable us to have strong, thick and healthy hair. It reduces its shedding; increases volume and gives hair shine, strength and a healthy look.
Collagen has a positive effect on the hair in several ways:
– It is responsible for faster hair growth, with a sufficient amount of collagen the hair follicle is strengthened and hair growth improves, making it longer and thicker.
– It also reduces the appearance of gray hair by maintaining a healthy hair follicle structure. The pigment that gives hair its color is located in the dermis.
– It is effective for treating dry, cracked and brittle hair.
– It strengthens the ends and stimulates the growth of new follicles.
– It also has a positive effect on reducing hair loss, that is, it helps in hair regeneration and growth.
– It increases hair volume by increasing the thickness of each individual hair, giving your hair a fuller look.
It acts as an antioxidant and fights against free radicals that can damage the hair follicle. Several different studies have proven that collagen, especially from a fish source, has a strong antioxidant effect.
The conclusion is that with the help of collagen we achieve thick, shiny, healthy and elastic hair.
Best Liquid Collagen for Hair Growth
NeoCell Collagen Peptides & Hyaluronic Acid + Vitamin C
One of the best liquid collagen for hair growth is certainly Neocell, a combination of collagen peptides and hyaluronic acid. The product is additionally fortified with vitamin C, which supports the better action of collagen. With this synthesis of collagen, you will definitely light up your inner beauty and the very appearance of your hair, and there is no doubt that this will lead to better hair growth and thicker hair.
Another benefit of vitamin C is that it provides cellular support against free radicals and at the same time supports cellular health. The product is completely free of gluten and additional unnecessary ingredients that will either make you fat or worse, negatively affect your general health.
Biotin Hair Growth Shampoo Conditioner With Collagen
One of the best liquid collagen for hair growth is certainly Biotin Hair Growth Shampoo Conditioner enriched with collagen. Collagen is usually taken as an independent supplement for health and better hair growth, but as far as enriching the diet with supplements, everything indicates that vitamin B7, or biotin, can really be effective for hair and its growth.
Biotin is a water-soluble vitamin and part of the group of B vitamins – a complex of key nutrients for healthy metabolism, nervous and digestive systems, and heart function. It acts in the body as a coenzyme necessary for the metabolism of fatty acids, amino acids and glucose.
A double-blind study conducted by the Ablon Institute for Skin Research and the University of California showed that taking biotin led to significant hair growth in women with temporary thinning hair.
PrimeMD Liquid Biotin Collagen Keratin Saw Palm
PrimeMD Liquid Biotin Collagen also belongs to the group of best liquid collagen for hair growth. In the previous description of the product, we already said something about biotin and its effect on hair, and in combination with collagen, it also gives fantastic results.
Several studies have shown that biotin helps women who are dealing with thinning hair. A step further, a direct link between biotin deficiency and alopecia has been proven.
A condition in which the immune system overreacts and attacks itself, resulting in temporary or permanent hair loss, is called alopecia. That's why products with biotin and collagen are a great formula not only against hair loss but also for hair growth.
Mojo Liquid Collagen Peptides with Sea Moss
If we talk about the best liquid collagen for hair growth, then we definitely cannot leave out Mojo Liquid Collagen Peptides. This product is a great support for the growth and quality of your hair. It is also fortified with organic seaweed that is nutritionally rich, meaning that a small amount contains plenty of vitamins and minerals.
Sea moss, scientifically known as Chondrus crispus, is a type of algae or seaweed. It grows in the waters along the rocky Atlantic coast, primarily between North America and Europe.
In addition to an effective indirect effect on hair growth in combination with collagen, sea moss supports the health of the thyroid gland, helps with weight loss and supports the health of the overall immunity.
Liquid Naturals Collagen and Biotin
At the end of this list, one of the best liquid collagen for hair growth is Liquid natural collagen and biotin. I've already said enough about the effects of collagen and biotin in the previous product descriptions, so I won't repeat myself, this product is great if you're looking for support for natural hair growth.
It has long been known that biotin supplementation reduces the occurrence of hair loss and strengthens the root, making it thicker and giving it volume.
Why Should You Use Collagen for Hair?
Collagen and hair growth are closely related, and this makes sense, because collagen is an abundant protein in the body, and it is also the main substance in the composition of hair, nails and skin. Hair beauty experts recommend vitamins for hair growth and strengthening, and if you take collagen supplements, that's even better.
All hair products that contain collagen are beneficial for the hair, but only partially. This does not mean that these treatments do not work, but if collagen is consumed, it provides the greatest benefit for hair growth.
If you suffer from hair loss, you need to know that you are not alone. Almost 66% of men suffer from some form of hair loss, especially after the age of thirty-five. When a man reaches the age of fifty, 85% of men experience visible hair loss. These signs of aging also occur in women. Approximately 40% of women, at some point in their lives, suffer from hair loss, and this is disastrous for a woman's image. Many women hide and suffer because they are ashamed to show their problems, and they do not realize how many products there are that can be of use to them.
Collagen, as a long-chain amino acid, is the most abundant protein found in the body. As a person ages, this protein declines. Poor nutrition and stress, as well as problems with the functioning of the intestines, are the factors that have the greatest effect on reducing the level of collagen in the body.
When the collagen level begins to decrease, the hair is weakened, the skin suffers, and the nails will also become brittle. Collagen for hair is a good way to fight hair loss.
Research on collagen and its role in hair loss and hair growth is still ongoing. The results point to conflicting opinions and evidence, but it is still expected that with dietary changes, as well as collagen supplements, your hair can be recovered and restored.
There is research that indicates that hair loss occurs when the stem cells in the hair follicles become damaged. These damages happen gradually, until the hair follicles disappear, which leads to hair loss and in the worst case permanent baldness.
Collagen Against Hair Loss
The fact is that with age we gradually lose more and more hair. Collagen can stimulate its growth and regeneration thanks to its antioxidant properties. Numerous studies have concluded that when the level of collagen decreases near the stem cells of the hair follicle, more hair is lost.
In addition, proline is an important amino acid and comes with most collagen supplements, it helps prevent cell damage from free radicals that can lead to hair loss.
Given that collagen can also reduce damage from free radicals, it is very important for the health of your hair. Its action will contribute to the quality of hair follicles, and the hair will continue its natural process of renewal and growth.
Another benefit that collagen has for hair is that it can increase volume, giving the hair a fuller look and density. Isn't that what we all strive for, which is to have well-groomed and beautiful hair? It is clear to you that it does not take much effort to achieve this. Hair collagen will be useful in this!
Try What Collagen Hair Wrap Can Do
Hair is sometimes very sensitive due to everything we expose it to, so it should be carefully taken care of. Collagen is thought to make a kind of sheath around the hair. This coat wraps around the hair and protects it from harmful effects, such as bad weather, but also the hot appliances to which we expose it. There are also unfavorable things that come from the inside, insufficient water or inadequate nutrition.
By applying some of the products, we actually create a "wrap" around the hair, which can last up to two weeks. After that, it needs to be repeated. This protection is enough to permanently improve the hair situation.