Best Prom Hair Ideas For 2023
Prom night is one of the most magical and memorable nights in a young woman's life. Every girl wants to look her best, which includes finding the perfect hairstyle for this special occasion. It can be difficult to choose from all the possibilities, but with the right guidance, you can find the perfect style for your prom. In this article, we will explore 20 of the best hairstyles for Prom 2023 and when to use each one.
The first thing you need to consider when selecting a hairstyle is your personal style. Do you prefer something romantic and classic? Or edgy and daring? Your choice should reflect your personality so that you feel confident and beautiful on your prom night. Whether you have short or long hair, there are many styles that can be tailored to fit any look. From glamorous curls to sleek updos, there is something for everyone.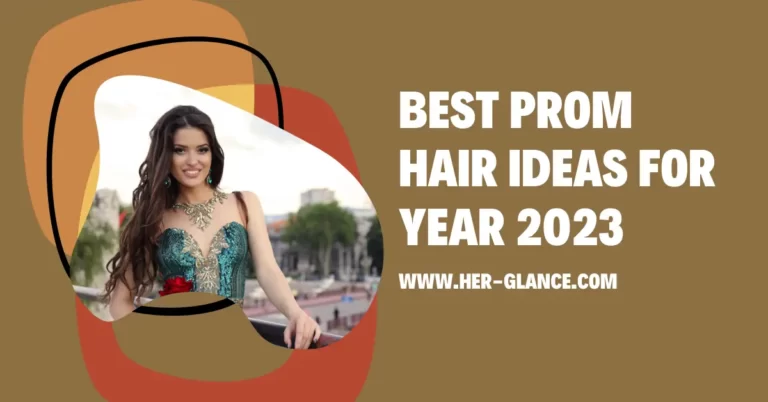 Finally, it's important to take into account how much time you have available to get ready on prom night. It's essential that you plan ahead so that you don't end up running late due to styling issues! With these tips in mind, let's explore some of the hottest hairstyles for Prom 2023 and when they should be used!
What To Consider When Choosing A Hairstyle?
When looking for the perfect prom hairstyle, there are a few things to consider. Firstly, you want your style to match the overall look of your outfit. This includes the color and length of your dress, as well as any accessories you'll be wearing.
If you plan on wearing a statement piece like a necklace, earrings, or hair clips, make sure to choose a hairstyle that won't compete with it. Secondly, think about the shape of your face and which styles will best flatter it.
For example, if you have an oval-shaped face, then an updo would be ideal for creating balance and accentuating the features of your face. Finally, don't forget to factor in the amount of time you need to get ready! If you're short on time before prom night, go for a simple but elegant style that won't take too long to put together
Popular Hairstyles For Prom 2023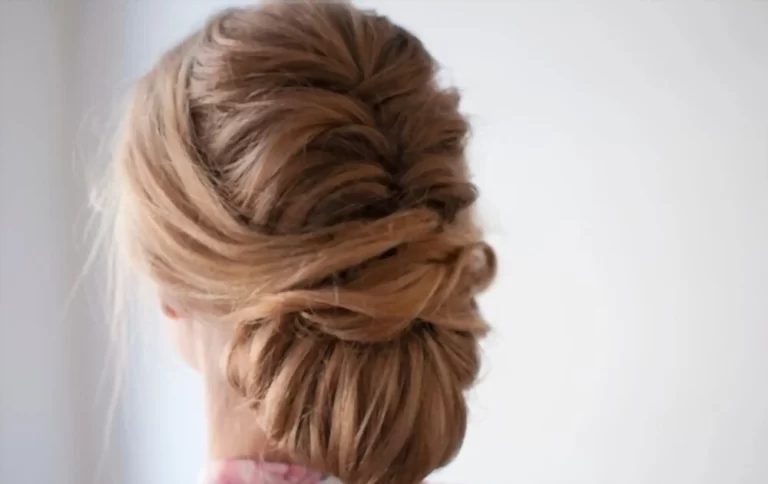 Braided updos are always a great choice for a timeless and classic look for prom. Whether you're looking for a simple half-up do or an intricate French braid, these styles are sure to turn heads. To get the perfect look, prepping your hair with styling products such as mousse or hairspray.
This will help hold your hairstyle in place all night long. Once you've applied the product, brush through your locks to make sure they're smooth and free of any tangles. Then, begin creating the braid, depending on the style you're going for. If you're doing a more complex style like a French braid, practice ahead of time to make sure you know how to do it correctly before the big night!
Once you have the braid in place, finish off your look by adding some pretty hair accessories like barrettes or flowers. These will add a special touch and make your style even more unique and eye-catching. So if you want to stand out from the crowd this prom season, why not try one of these beautiful braided updos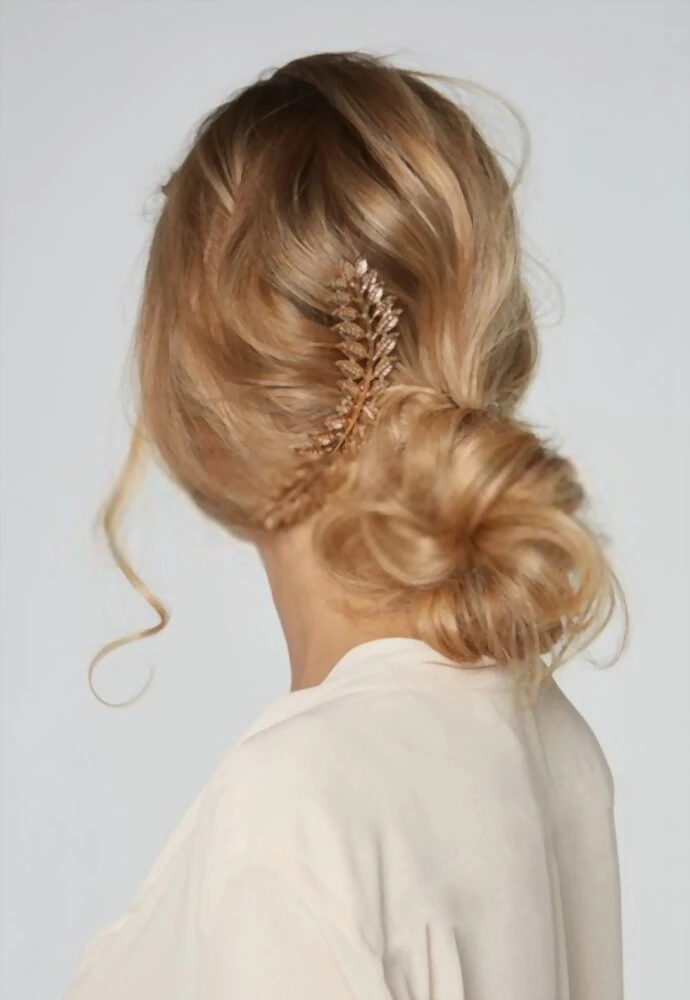 For those looking for a more laid-back and effortless style, messy buns are the perfect option. These styles are ideal for both long and short hair, and they're great for days when you don't have time to spend hours doing your hair. Simply gather your locks into a high ponytail and secure them with an elastic band to get the look. Then twist the ends of the ponytail around to create a bun shape. If you want to add some extra volume or texture to your messy bun, pull out some wisps of hair around the face before securing it with bobby pins.
If you're feeling creative, you can also try sprucing up your messy bun by adding in some braids or twists. This will give a unique touch to your hairstyle that is sure to turn heads at prom! Lastly, if you want to keep flyaways in check, mist some hairspray over your hairdo before leaving the house. That way, you can dance the night away without worrying about any stubborn strands. So go ahead and try it – this easy yet chic style will make you feel like a queen on prom night.
Half-Up, Half-Down Styles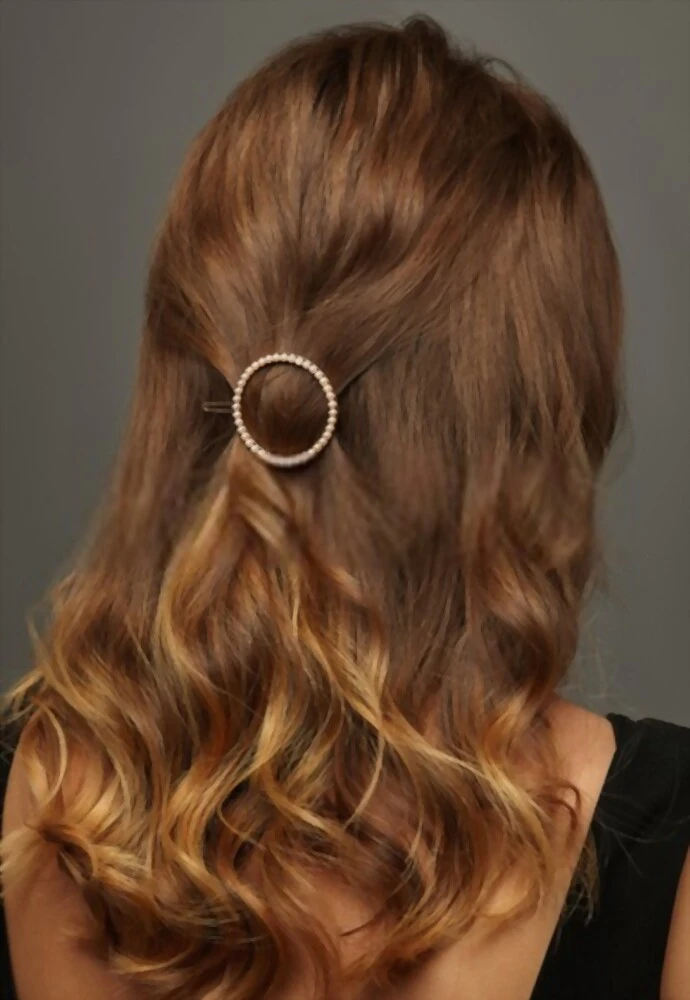 For those who want to show off their luscious locks, half-up, half-down styles are always a great idea. This look is perfect for any length of hair and is easy to customize to fit your own personal style. To get started, create a deep side part in your hair and then pull the top section into a high ponytail. Secure the ponytail with an elastic band and add some texture by gently tugging at sections.
If you want to take it up a notch, try adding some twists or braids around the crown of your head. This will give the hairstyle a more romantic feel and make it look even more stunning on prom night. Another way to make this look stand out is by accessorizing with beautiful clips or barrettes that match your dress. You can also curl the ends of the lower half of your hair for extra volume and dramatic flair.
No matter what you decide to do, this classic yet edgy style is sure to turn heads! Whether you go for something subtle or bold, you'll be sure to look like a million bucks as you walk into prom with your glamorous hairstyle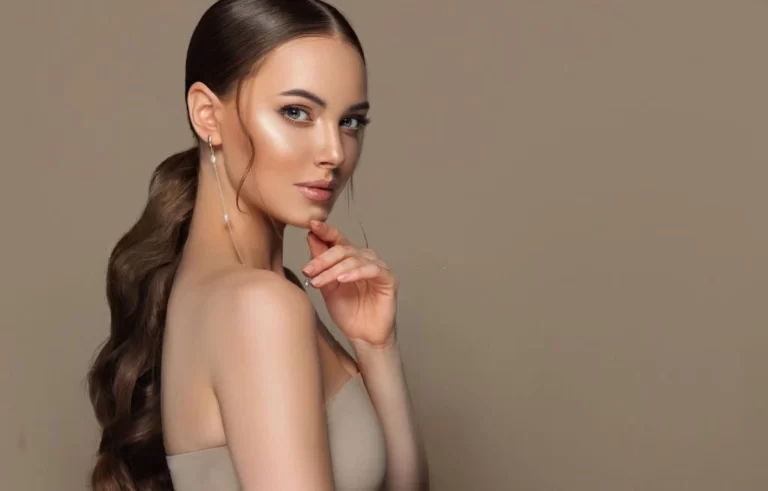 For those wanting a chic, polished look, sleek ponytails are the perfect choice. This timeless style is a great way to show off your features and can be dressed up or down depending on the occasion. Start by making sure your hair is well-conditioned and lightly mist with hairspray for extra hold. Then, gather all of your hair into a low or high ponytail at the nape of your neck. Secure it with an elastic band and use a tail comb to smooth out any bumps or flyaways.
To take this look to the next level, you can add some texture by curling the ends of your hair or adding in small braids around the crown. If you want something even more glamorous, accessorize with stunning barrettes or clips that match your dress. You can also try incorporating some colored extensions for a unique twist on this classic style.
No matter how you choose to style it, this gorgeous look will have you looking like royalty on prom night! With minimal effort and maximum impact, sleek ponytails are sure to make heads turn as you make your grand entrance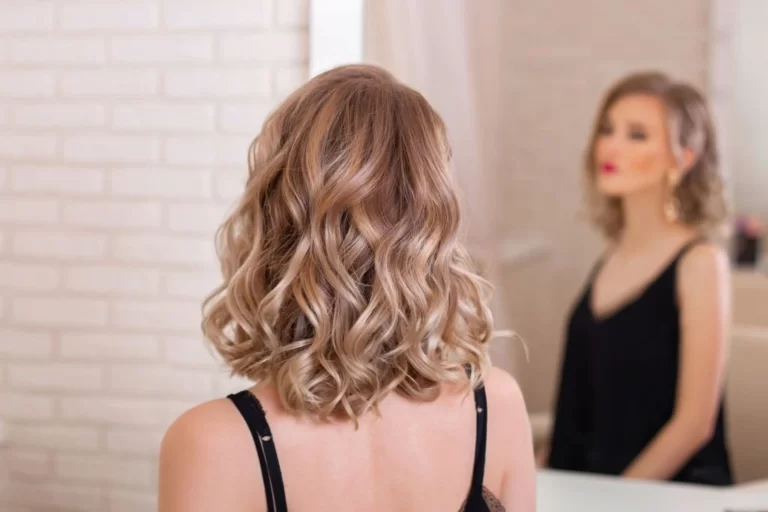 For those with curly hair, there are plenty of styles to choose from that will make your prom look stand out. Whether you want a romantic and soft look or something more daring, curls give you endless possibilities. To start, make sure your hair is well-conditioned and tangle-free. Then, create loose curls using a curling iron or wand. Once you're happy with the results, use hairspray to hold them in place.
For a more glamorous vibe, you can add volume to the top of your head with an upstyle like a half-up bouffant or an elegant chignon. You can also incorporate accessories like flowers, pins, barrettes, or ribbons for an extra touch of glamour. If you have shorter curly hair and want to keep it down, just curl the ends for some extra bounce and lift.
No matter which style you choose, your curls will be sure to wow everyone on the dance floor! With so many options available, this is one hairstyle that won't disappoint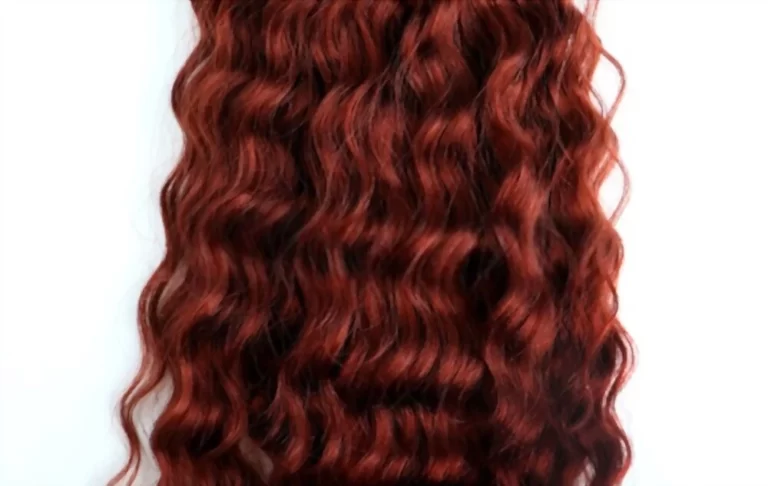 If you're looking for a more modern and edgy style, crimped waves are the perfect choice. Crimping your hair can add texture and depth to your look, while still keeping it classic enough for prom. Start by using a comb to section off your hair into one-inch sections. Then, take each section and use a crimping iron to create the desired wave pattern. To give it an extra boost of volume, back-comb the roots of each wave before applying hairspray for extra hold.
For those looking for something a bit more daring, try adding braids or twists in between the crimps. This will give your style some dimension and texture that will be sure to catch everyone's eye! If you'd like even more texture and volume, try using mousse or texturizing spray before styling.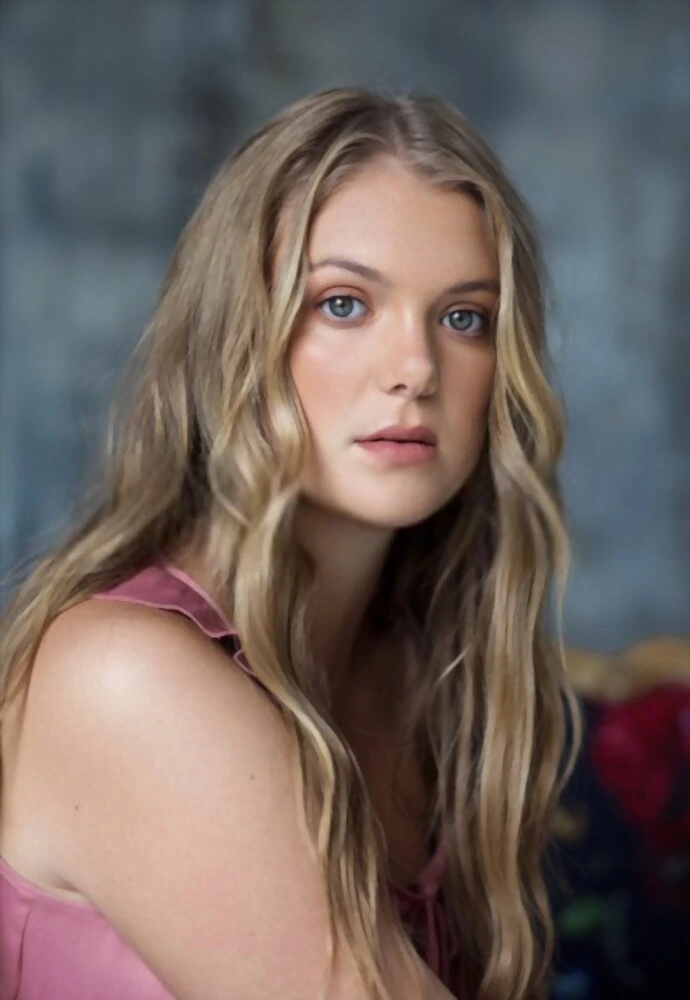 For something more relaxed and effortless, beachy waves are an ideal choice for prom. This style is great for those with naturally wavy hair or those looking to add some texture to their look. Start by prepping your hair with mousse or texturizing spray to give it extra hold. Then, use a curling wand to curl one-inch sections of your hair in alternating directions. Once all of your hair is curled, run your fingers through your waves to break them up and give them a more natural look.
Try using sea salt spray instead of mousse or texturizing spray to give the style even more depth and texture. This will help create a tousled finish that will make you look like you just stepped off the beach! Finally, finish the look with hairspray to keep everything in place all night.
Beachy waves are an easy yet sophisticated style that will have you feeling beautiful and confident on your special night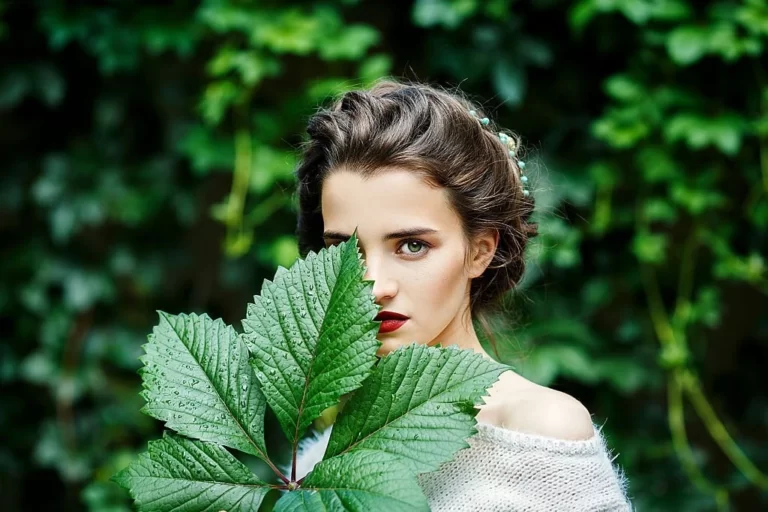 For those looking to turn heads on their prom night, a retro-inspired style might be just the thing. Retro styles are perfect for those wanting to add a bit of drama and glamour to their look. Start by prepping your hair with volumizing mousse or spray for extra hold. Then, part your hair down the middle and use large rollers or a curling iron to create big, voluminous curls. Once your curls are ready, tease them slightly at the roots for added volume.
To complete the look, try adding some vintage-style accessories like rhinestone clips or a headband. If you want to take it one step further, you can also create a half-up/half-down style with an intricate braid or chignon at the back of your head. This will give you a classic yet modern look that is sure to make you stand out!
This retro-inspired style is perfect for those wanting to make an unforgettable statement on prom night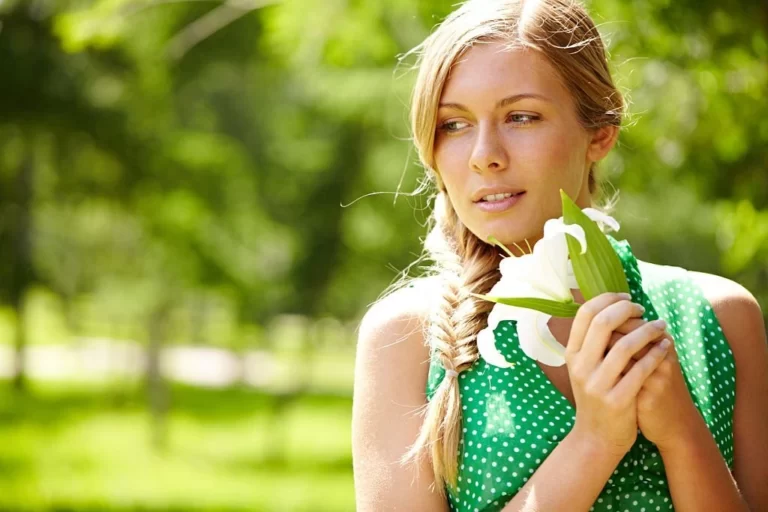 Fishtail braids are an elegant and timeless style that will never go out of fashion. This look is perfect for those who want to add a touch of boho-chic to their prom look. Start by prepping your hair with some texturizing spray, then divide it into two sections. Then, take small pieces from the outside of each section and cross them over to the opposite side. Continue this process until you reach the end, then secure the braid with an elastic band.
To give the braid extra volume, try gently tugging at it after you have secured it with a band. You can also add some fun accessories like ribbon or beads to give your look a unique twist. For those wanting to keep things simple but still make a statement, try creating two fishtail braids and tying them together at the back in a low ponytail or bun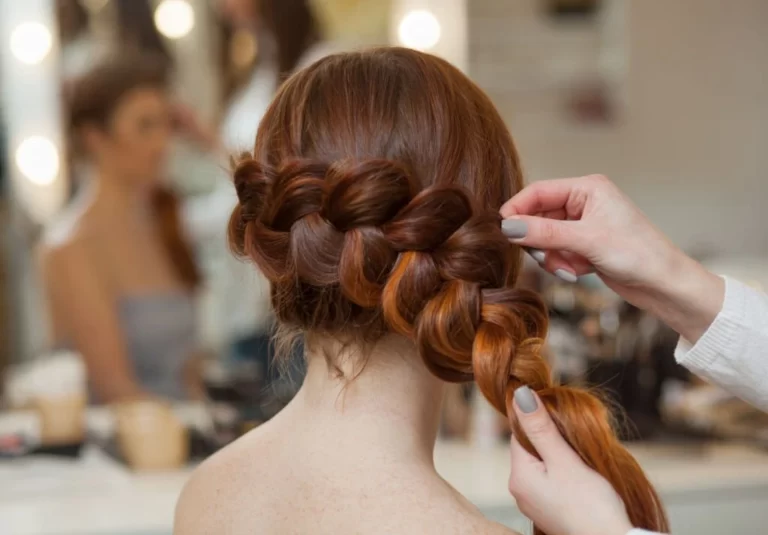 Continuing the trend of timeless hairstyles, French braids are also a great choice for prom. This intricate style will give you an elegant and polished look that is sure to make you stand out from the crowd. To create this look, start by sectioning off your hair into four sections. Begin braiding each section by taking small pieces from the outside of each section and crossing them over to the center. Make sure to keep tight and consistent tension throughout each braid for a clean look.
Once all sections are complete, tie them together at the bottom in a low ponytail or bun. For an added touch of glamour, try adding some sparkly pins or clips around the base of your bun for extra detail. Try using hairspray or anti-frizz serum to keep your style in place throughout the night. With these simple steps, you can achieve a chic French braid that will last you through the night!
Regardless of your style, it's important to remember that confidence is key in any prom look. Whether it's fishtail braids or French braids, don't be afraid to rock whatever hairstyle makes you feel most beautiful on your special night!
How To Make Your Hairstyle Last All Night Long
It's important not only to choose a great hairstyle but also to make sure it lasts all night long! A good way to do this is by prepping your hair beforehand so that it's easier to work with when styling later on. Start by washing and conditioning your hair thoroughly so that it's clean and free from excess oils and product buildup – this will help keep it looking smooth throughout prom night without needing too many touch-ups afterward.
After blow drying uses some heat protection spray before styling – this will protect against any damage caused by heat styling tools like curling irons or flat irons while still giving great hold when styling later on in the evening. Finally, make sure to use plenty of hairspray after styling – this will lock in your look so that it stays in place all night long
How To Prepare Your Hair For Prom
Now that you've chosen your perfect prom hairstyle, it's time to get your hair ready. Preparing your hair for a night of dancing and fun starts with giving it some extra TLC. First, make sure to use a deep conditioning treatment a few days before the big night. This will help keep your locks looking silky smooth and healthy throughout the evening.
You should also take time to trim and shape up any stray ends as this helps give your style a neater and more polished look. Finally, if you're using any heated styling tools on the day, make sure to use an appropriate heat protectant so that you won't damage your hair in the process. With these tips in mind, you'll be ready to rock any look with confidence all night long
Prom night is a time to feel beautiful and confident, and the right hairstyle can make all the difference. With some careful thought and preparation, you can find a hairstyle that suits both your features and your outfit. Whether it's a classic updo, an elegant French braid, or something more relaxed like a messy bun, there are plenty of options to choose from.
Taking the time to properly prepare and style your hair will ensure that every strand stays in place throughout the night. And once the festivities are over, don't forget to take care of your locks with some gentle products and TLC! With these tips in mind, you'll be sure to look amazing for prom night 2023