PROS And CONS Of Dry Shampoo
Dry shampoo is not a new phenomenon on the market, but many are still not familiar with its action and function. Namely, this type of shampoo is not in the classic liquid form, but is available in a spray and causes a real frenzy among women.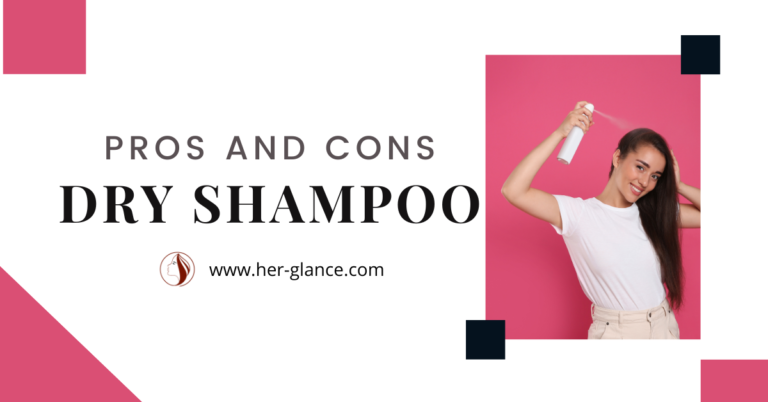 Due to the fast-paced lifestyle and chronic lack of free time, dry shampoo is an innovation that modern times needed and a readily accepted appearance.
The ingredients from which they are made are gentle and absorb dirt. These are mainly aloe vera, cotton and cereals, such as rice and oats.
If you're wondering how exactly to use dry shampoo, answering that question is the easy part. From a distance of about 20 to 30 cm, spray the roots of your hair, and after a few minutes gently massage and shape your hair as desired.
To avoid doubts about this fun product, we bring all its advantages and disadvantages, after which you can decide whether you want to try it and/or continue to buy it.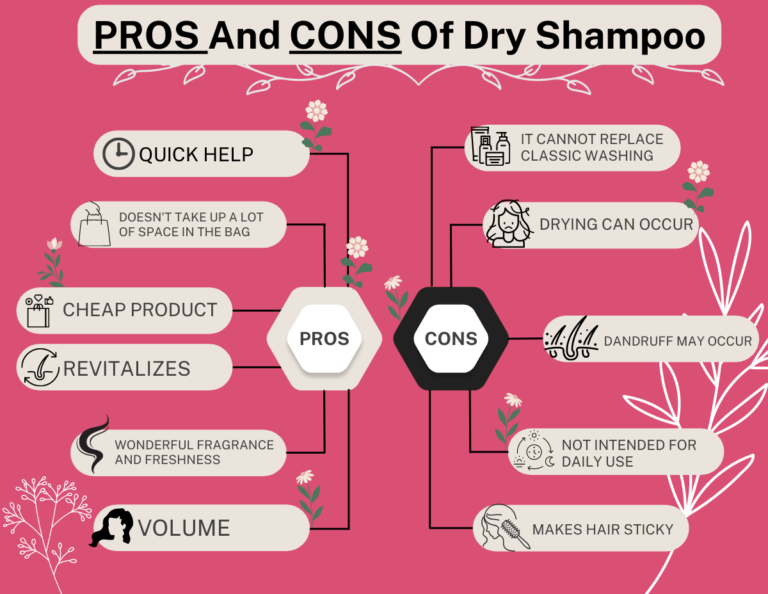 1. QUICK HELP – Considering that women have so many obligations in their day, many times we simply don't have time to wash our hair because we don't have enough time to wash and blow dry it. Shampoo for dry washing in these situations is an emergency aid better than the classic hairstyle raised in a tail.
2. DOESN'T TAKE UP A LOT OF SPACE IN THE BAG – It fits in every bathroom, cabinet or bag because it appears on the market in various sizes and packages, depending on the color and type of your hair.
3. CHEAP PRODUCT – It can be obtained at really good prices.
4. REVITALIZES – When we spray our hair with dry shampoo, it gives it more vitality, and a fresh, and super revitalized look.
5. WONDERFUL FRAGRANCE AND FRESHNESS – Different scents of such shampoos accompany us for a long time, like another type of perfume.
6. VOLUME – This shampoo can provide additional volume to thin hair that chronically lacks it, and if you have curly hair, it will lift your curls and allow them to last longer. A little trick is to apply it to your curls before going to bed.
1. IT CANNOT REPLACE CLASSIC WASHING – Dirt can be absorbed and hidden for a short time, but it remains on the scalp and this must be treated by washing it well with the appropriate liquid shampoo according to your hair type.
2. DRYING CAN OCCUR – If you do not wash your hair regularly, but rely exclusively on shampoo for dry hair washing, there is a very high possibility that your hair and scalp will dry out.
3. DANDRUFF MAY OCCUR – Considering that over time the shampoo for dry washing no longer works, so the spraying and styling process should be repeated, dandruff may also appear, which is mainly caused by dryness and improper hair care.
4. NOT INTENDED FOR DAILY USE – Beauty experts recommend that this type of hair care be used up to 2 times a week. If you are going to use it more often, the remaining particles in the hair may clog the pores on the scalp, which naturally leads to much worse problems such as hair loss.
5. MAKES HAIR STICKY – After the dry shampoo settles on the hair and stays on it for a long time, the hair becomes sticky and tangled.
Our conclusion about these products would be that they are safe and can be used, but occasionally, due to their composition, they are not suitable for everyday use. In case of daily use, you could seriously damage your hair, so be careful and do not overdo it.