Hada Labo Skin Plumping Gel Cream
REVIEW
Hada Labo Skin Plumping Gel Cream is a skin care product that is going to transform your skin. A brand that features this product is Hada Labo Tokyo.
This is a Japanese brand that is known for its unique view of skin care. Skincare products without additives, colorants, fragrances, and mineral oils are what people need nowadays.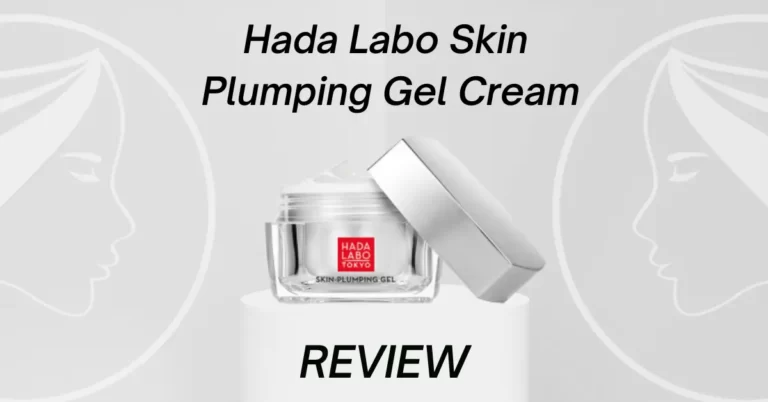 Hada Labo Skin Plumping Gel Cream is a fast-absorbing and non-greasy moisturizer that is going to leave your skin with improved texture, structure, and appearance. A key ingredient of this cream is super Hyaluronic acid which ensures deep hydration.
Without any exaggeration, this is some kind of super cream. It is not expensive and it does a wonderful job.
Hada Labo Skin Plumping Gel Cream
BENEFITS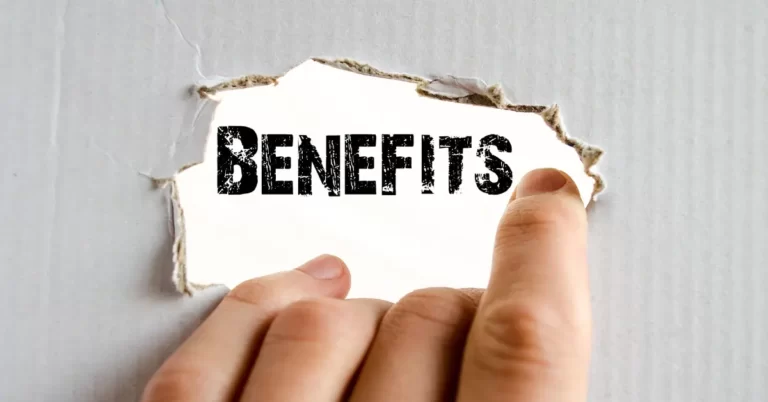 Hada Labo Skin Plumping Gel Cream is suitable for all skin types. It is a common misconception that people with acne-prone skin don't need to use moisturizers. Using over-stripping cleansers and not using a moisturizer can dry out oily skin and that leads to more oil production (excess oil can clog pores). So every skin type needs moisturizer, even oily skin.
This moisturizer leaves skin smooth, and hydrated and over time, it starts to minimize signs of aging (fine lines and wrinkles that are not too deep). On their website, it states that fine lines are minimized after four weeks, but it may take a little bit longer depending on the state of your skin.
And most important thing it does not contain fragrance (so people with sensitive skin can use it), parabens, dyes, and mineral oils. If you read our previous posts you could conclude that here at HerGlance we appreciate brands, that are not using unnecessary and harmful ingredients, which are going to be a burden on our skin. We should be careful what we apply to the skin because the ingredients of those products are going to end up in our bloodstream and we find brands that use unsafe ingredients irresponsible and careless.
Hada Labo Skin Plumping Gel Cream is lightweight and absorbs fast. Also, it leaves glowy skin and helps to build a healthy skin barrier.
This is a moisturizer, so that means it should be the second or third (if you are using a toner after cleansing) step of skincare. Since it is nongreasy and lightweight it layers with sunscreen nicely.
There is one thing that is important to note, the active ingredient of this moisturizer is hyaluronic acid so we recommend not to use other products with this active ingredient. Generally, it is always better to use products with different active ingredients because that way your skin gets more benefits.
If you are not using toner apply this moisturizer on damp skin to lock moisture in and get a better effect. You can use Hada Labo Skin Plumping Gel Cream as part of your morning and nighttime routine, but for the same reason as using different active ingredients, it is recommended to use different moisturizers (at night you should use a thick one).
Hydrated skin is happy skin, so you always need to make sure to include something for hydration in your skincare routine.
Hada Labo Skin Plumping Gel Cream
INGREDIENTS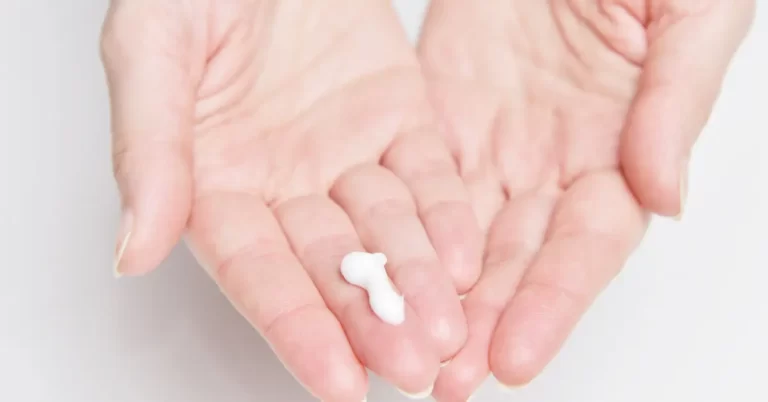 Key ingredients that make this moisturizer hydrating and great for fighting signs of aging are:
Super Hyaluronic acid– it has the adjective "super" because Hada Labo Skin Plumping Gel Cream contains a combination of these types of HA (hyaluronic acid). HA is the main component in skin structure that gives a hydrated and plump look. HA has anti-aging and moisturizing properties. It helps with wound healing, treating eczema and skin redness. Also, it is great at increasing skin elasticity. If you want to know more about hyaluronic acid feel free to visit this website: https://www.healthline.com/health/beauty-skin-care/hyaluronic-acid#benefits
 

Collagen

is a protein that is naturally produced in our body. It is responsible for keeping skin youthful and plump. Unfortunately, the production of this protein is decreasing as we age, so we can use products that contain collagen and take supplements for healthy skin. Topically applied collagen is going to moisturize the skin and for stimulation of its synthesis, you should apply retinol and tretinoin. Also to protect collagen in your skin you should use vitamin C (essential antioxidants) because it can reverse inflammation that is causing collagen damage.
 Arginine

is one kind of amino acid (compounds that are needed to comprise proteins) that has anti-aging benefits. In numerous studies, arginine's clinical efficacy for skin health and beauty has been confirmed. For instance, one study discovered that topical L-arginine administration increased the skin's resilience to tensile stress. Also, it is found that it promotes the production of collagen and protects the skin from free radicals. It has moisturizing properties since it is a humectant. It works great with hyaluronic acid, retinol, and vitamin C. For more information visit this website.
Ceramides

are lipid molecules that are crucial to the structure and barrier function of the skin, preventing moisture loss and defending the skin from the effects of the environment. Ceramide levels in the skin decrease with age, even though the body creates them. Ceramides keep the skin barrier healthy and replenishing lost ceramides is very important. They retain water and prevent moisture loss, which leads to rejuvenated skin and decreased signs of aging. Also, ceramides protect the skin against sun damage. In the previous post about Mara sunscreen serum, we emphasized the importance of protecting the skin against UV rays. Here is the link for that post.
And now at the risk of repeating ourselves, we are going to state that no product can fully repair the damage made by these harmful rays. All of these benefits sound great but to let these ingredients do their job you should apply SPF. For more about ceramides visit this link.
If you have not used Hada Labo Skin Plumping Gel Cream before perform a patch test on a large area. This is recommended to do before trying out any new product.
Even though this moisturizer doesn't contain harmful chemicals you should check if are you allergic to some of the ingredients and it is always better to be safe than sorry.