7 BEST Vitamin C Korean Serums
Vitamin C is water soluble which means that our body, doesn't produce or store it, but when we consume it, it's completely absorbed in the small intestine during digestion. And it also helps to absorb other nutrients that we consume in the body.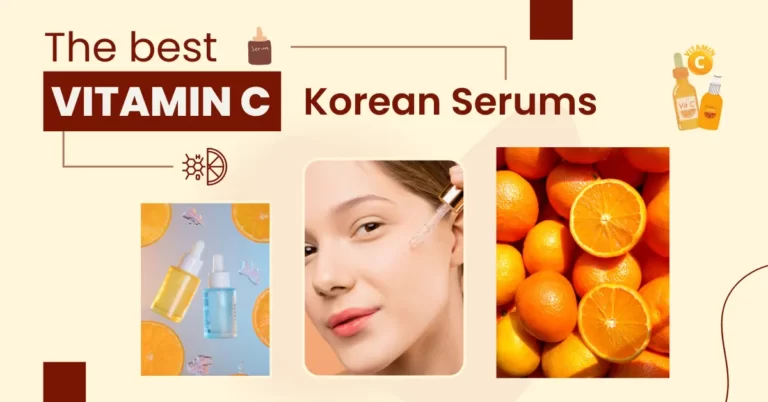 So you'll find a lot of vitamin C in fermented foods, in raw fruits and veggies, like citrus fruits, spinach, yellow peppers, strawberries, brussel sprouts, black currants, kiwi, and guava. So, there are a lot of things but when we apply vitamin C to our skin topically in, our skincare products, that's when things start to get a little interesting!
Goodal Green Tangerine Vita C Dark Spot Care Serum is a gel packed with skin-evening and brightening benefits. It contains 70% of green mandarin extract, which is one of the most powerful natural derivatives of vitamin C. Green mandarins contain 10x more vitamin C than ripe mandarins! They are cold pressed to ensure the maximum level of nutrients is retained. You to start seeing noticeable results of brighter, clearer skin with this vitamin C serum. This serum has a gel texture and is transparent, light and absorbs quickly without stickiness after application.
It is not revealed the vitamin C content of this serum, they only say that it contains 70% of Green Tangerine Extract, which is naturally rich in vitamin C, but it's still a pretty vague statement and from experience, when companies don't disclose the exact amount of vitamin C that goes into a product, it's usually because it's a low concentration, but it is perfect if you are using vitamin c serum for the first time.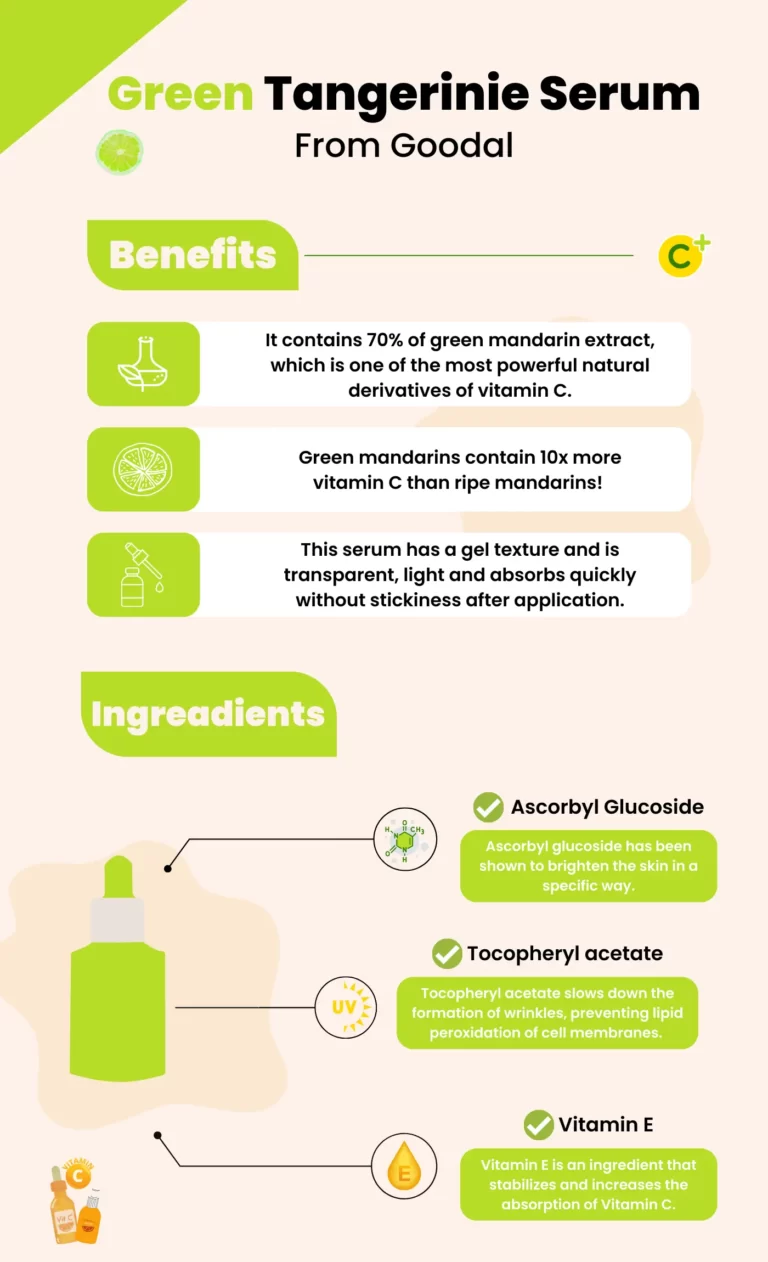 Ascorbyl Glucoside – Ascorbyl glucoside is a water-soluble vitamin C derivative. It is much more stable in water but weaker than sorbic acid. Two weeks need Compatibility with water makes it possible to create a very pleasant serum texture. It is considered the gold standard of vitamin C derivatives due to its high level of stability and ease of use, but with this solution, it is impossible to achieve an extremely high strength of L-ascorbic acid. In addition to the general benefits of pure vitamin C, ascorbyl glucoside has been shown to brighten the skin in a specific way.
Vitamin E is an ingredient that stabilizes and increases the absorption of Vitamin C, so it's very common to find it in vitamin C products. The product also contains many naturally-derived brightening and antioxidant ingredients, which work to boost the effects of vitamin C, which is great, however, this serum also contains many essential oils, so it's not the best if your skin is sensitive to these ingredients.
Tocopheryl Acetate – A stable form of vitamin E. Tocopheryl acetate slows down the formation of wrinkles, preventing lipid peroxidation of cell membranes. Prevents premature skin aging caused by UV radiation. It has a proven antioxidant effect. Dl-alpha tocopheryl acetate is produced synthetically by the condensation of 2,3,5-trimethylhydroquinone with isophytol in an inert solvent (eg, benzene or hexane) with a catalyst such as zinc chloride. The resulting alpha-tocopherol is then treated with acetic anhydride to produce tocopheryl acetate. Moisturizes the skin and improves microcirculation in the skin. Ideal for all skin types. It is added to the oil phase or added to the final phase after the emulsification process. Common concentrations used are between 0.5-10%.
This vitamin C serum has a clear gel-like texture that feels very hydrating and quite refreshing. The serum is absorbed quite quickly and leaves no sticky residue. Plus, you won't feel any stinginess usually associated with vitamin C serums, probably because the pH isn't too acidic. As for the scent, this serum contains essential oils as it smells quite citrusy, it's not overpowering but it's there.
The Green Tangerine serum comes in a 30ml transparent glass bottle with a plastic cap and a plastic pump as well. The pump is regular, it's not airtight and we couldn't see any element that prevents air from coming in contact with the formula and this confirms our initial impression that this serum probably only contains a small quantity of vitamin C.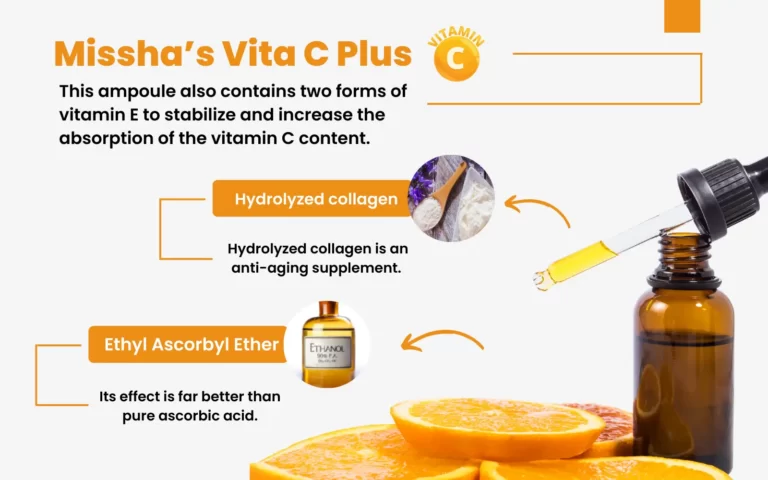 This contains 10% of pure vitamin C aka Ascorbic Acid, plus it also contains two vitamin C derivatives: Ascorbyl Glucoside and Ethyl Ascorbyl Ether. So we can tell that the vitamin C content is probably higher than the one of the Green Tangerine Serum. This ampoule also contains two forms of vitamin E to stabilize and increase the absorption of the vitamin C content.
Ethyl Ascorbyl Ether – Ethyl ascorbic ether is an ether derivative of ascorbic acid, its most perfect derivative so far. Its chemical structure is very stable, but it can enter the skin and be metabolized in the body as ascorbic acid. White or quasi-white fibrous or granular powder, density 1.39 g/cm3. Its effect is far better than pure ascorbic acid.
Hydrolyzed Collagen – Hydrolyzed collagen is pure protein, broken down into smaller parts. Collagen is made up of peptides made up of amino acids. It is obtained by an enzymatic process of breaking down collagen into smaller particles that are more easily absorbed by the body. You often hear the term collagen peptide, which is another term for hydrolyzed collagen.
We can tell that the vitamin C content is probably higher than the one of the Green Tangerine Serum. This ampoule also contains two forms of vitamin E to stabilize and increase the absorption of the vitamin C content.
It also contains several brightening and antioxidant ingredients, but not as many as the serum from Goodal that we saw before. One thing that we were pleasantly surprised to discover, was that this ampoule contains a few ingredients that are supposed to repair and take care of your skin barrier, which is not that common for a vitamin C serum but it's something that we appreciate because high concentrations of vitamin C can be irritating.
The texture of this serum is so fascinating. There are some yellow microcapsules in the formula: these are liposomes full of vitamin C. Liposomes are like tiny bubbles that help active ingredients penetrate the deeper layer of the skin. This is why when you spread the product on your skin, you can see that it's absorbed quickly, despite its high concentration of vitamin C. It's a little bit more sticky compared to the previous serum, but not much and we can't find it uncomfortable. This ampoule smells very citrusy as well, but not as much as the Goodal serum, it's more like a very subtle fragrance.
The Missha's Vita C Plus Ampoule has great packaging for a vitamin C serum. It comes in a 30ml dark glass bottle and has a dropper that looks pretty airtight. Usually, airtight droppers have a reinforcement inside the base to prevent air from passing, as you can see in this case.
This serum contains 23% of Ascorbic acid, which is a very high concentration, and it also contains a vitamin C derivative called Ethyl Ascorbyl Ether. It also contains a form of vitamin E, as well as a couple of plant-derived oils that are rich in antioxidants and some brightening ingredients like Niacinamide and Licorice Extract. This serum doesn't contain any essential oil, but it does contain alcohol so it's not something recommended for sensitive skin.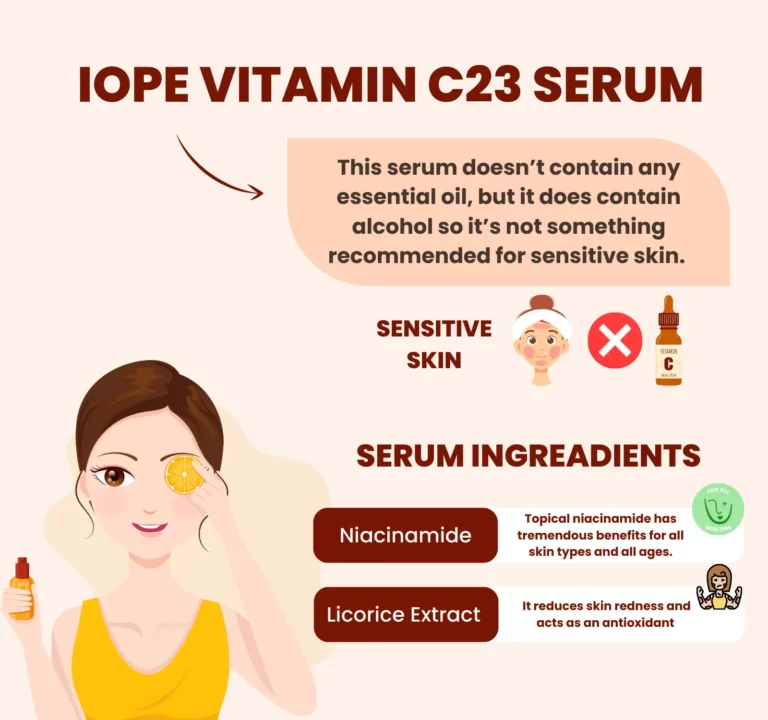 Niacinamide – Niacinamide is only one part of the vitamin B3 molecule [the other is niacin], niacinamide occurs naturally in foods such as grains, fish, meat and beans. Niacin intake has incredible health benefits. However, for the skin, topical niacinamide has tremendous benefits for all skin types and all ages.
Decades of research have shown that it protects the skin from damage caused by the environment, especially from damage caused by the sun, and in addition, improves the level of moisture in the skin, reduces the signs of aging, narrows and reduces the visibility of pores, eliminates the appearance of blackheads and significantly improves and beautifies an uneven complexion. A recent 2019 study also found that niacinamide is particularly good at fighting the pollution we encounter every day, thanks to its powerful antioxidant properties and ability to repair damaged DNA.
Licorice Extract – Dark yellow-colored liquid with a characteristic smell. The extract is preserved with ascorbic acid and glyceryl caprylate. It is soluble in water, and the pH value of the solution is 4-6 at a temperature of 25°C. The extract is obtained by the ultrasonic extraction method using ultrasound with frequencies ranging from 20 to 2000kHz at a temperature of 25°C.
In addition to being used for making cosmetic products for skin lightening and spot whitening, licorice extract has been shown to have a soothing and rejuvenating effect on the skin. It reduces skin redness and acts as an antioxidant – mainly thanks to the action of glabridin. It contains glycyrrhizic acid, which reduces skin redness, acts as an anti-irritant, anti-seborrheic, antibacterial, emollient, and increases the smoothness of the skin.
The IOPE's Vitamin C23 serum has a watery formula, which is pretty unusual for a serum that contains a high concentration of vitamin C. The texture feels almost like a lightweight face oil. It takes a little more to be absorbed by the skin, but it's something that should be expected given the high concentration of the product. This serum has absolutely no fragrance at all, if anything you can smell the alcohol a bit but it's subtle.
The Vitamin C23 serum from IOPE comes in a 15ml frosted glass bottle with an airtight dropper. Transparent packaging is not ideal for a product with such a high concentration of vitamin C. We think the reason why IOPE decided to go for a transparent bottle is: a) because it's pretty, and b) because it's just a 15ml bottle. But still, if you still want to be on the safe side and protect the formula as much as you can, there are two things you can do: you either wrap the bottle in foil or what we do is that we put the bottle inside its original box and store it in the fridge.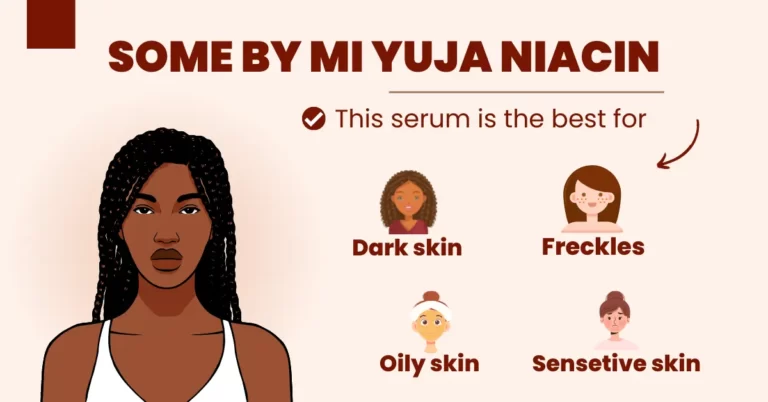 This serum is best for dark skin tone, freckles and oily skin. Formulated for sensitive skin, free from 20 harmful ingredients, comes in a pump type of packaging which is easy and hygienic to use.
It's very light in texture and quite runny. Absorbs into the skin pretty fast and it is not sticky at all. It has a light and sweet scent of Yuja which comes from the main ingredient so it doesn't have any artificial fragrance. Use it after cleanser and toner and apply 2 pumps, it should be enough whole face and layer it 2 times if you wish. You can use it morning and night.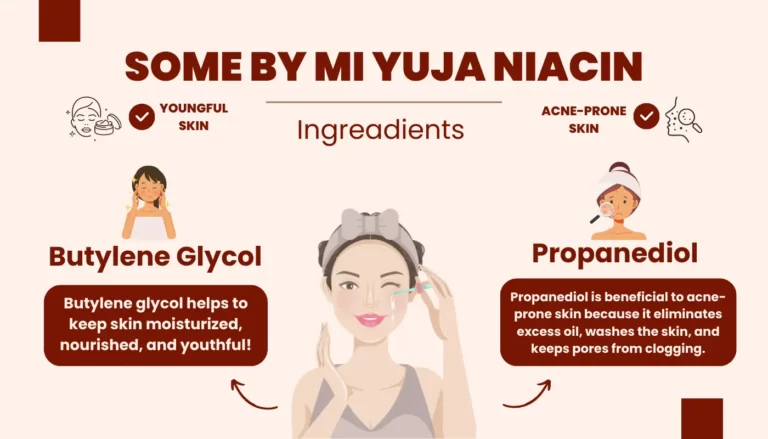 Butylene Glycol – Organic multipurpose alcohol (synonym: 1,3-butanediol). It is used as a humectant, solvent, antimicrobial and emollient. It prevents the assimilation of water from the atmosphere of high humidity. Prevents the crystallization of insoluble components in cosmetic carriers. Colorless, slightly viscous liquid, soluble in water. It is used in numerous formulations as a moisturizer and emollient. Used as an alternative solvent for glycerin or propylene glycol in water-based systems Stabilizes volatile compounds such as fragrances and fixes them in cosmetic formulations. In a concentration of 8-10%, it has an antimicrobial effect.
Propanediol – PDO is a chemical substance derived from corn or oil. It can be clear or very slightly yellow. It is almost odorless. PDO will be found as an ingredient in almost any category of cosmetics and personal care products. PDO has many applications in households and production. It is found in a variety of products, from skin creams to printer ink to auto-freeze.
Cosmetic companies use it because it is effective – and with a low price – as a moisturizer. This can help your skin quickly absorb the other ingredients in your product of choice. It can also help dilute other active ingredients.
This serum features a light and fast-absorbing texture that is designed to nourish and adapt to your skin. It does not have any artificial fragrances, and the fragrance of Yuja oil of natural origin relaxes your skin damaged by external factors and gives you a slight feeling of refreshment.
This serum comes in a 50ml round glass bottle with a manual syringe that does not have any special protection against air entering the bottle.
Seoul Ceuticals DAY GLOW VITAMIN C SERUM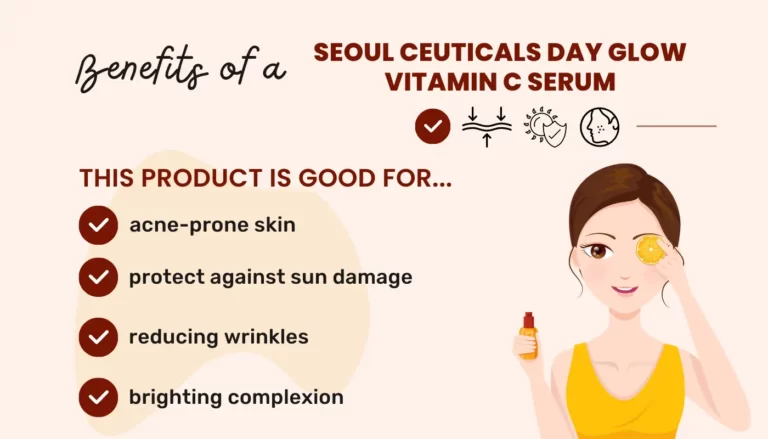 This product uses a well-known form – sodium ascorbyl phosphate. This is a salt of ascorbic acid.
The waxy skin barrier is now another problem because once sodium ascorbyl phosphate enters the skin if it is to work at all, it must be converted to ascorbic acid.
Enzymatic breakdown, so you can see, several outcomes need to be achieved for the vitamin c in this product to work. You must remember that these are purely cosmetic products, not medical products, and they do not need to be approved by drug agencies. This ingredient is much more stable than ascorbic acid and will help people with acne.
Sodium Ascorbyl Phosphate – Sodium ascorbyl phosphate (SAP) is a stabilized (phosphorylated) sodium salt of L-ascorbic acid. It does not degrade in formulations containing water. Esterification of ascorbic acid protects vitamin C from oxidative degradation. It is stable in light and the presence of oxygen. Purity >95.0%. White to gray-white powder, with a slight odor. It is soluble in water (clear solution in a concentration of 10%), pH 8-10 (3% in water), It changes color if the pH is <6.
A potent antioxidant. Protects the skin from oxidative damage. Improves the aesthetic appearance of old and tired skin. It is widely used as an additive in skin-lightening products. Improves the appearance of skin affected by hyperpigmentation. The antioxidant effect can be increased by adding L-ascorbyl palmitate and/or vitamin E.
Sodium ascorbyl phosphate is produced by direct phosphorylation of the sodium salt of ascorbic acid, where l-ascorbic acid is suspended in an oxygenated, non-hydroxyl solvent along with sodium and then treated with a phosphorylating agent.
The serum comes in a dark blue 30ml glass bottle, which is a good thing because the dark color will reduce the effects of external factors, especially light. The syringe is mechanical and has no special protection against air penetration into the vial.
This serum comes in a 50ml round glass bottle with a manual syringe that does not have any special protection against air entering the bottle.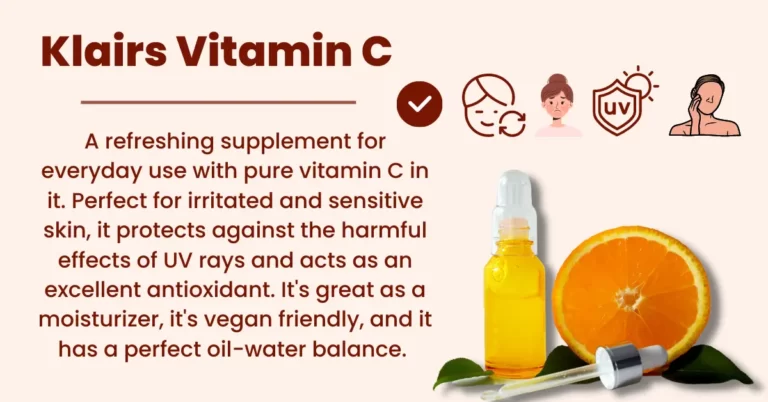 A refreshing supplement for everyday use with pure vitamin C in it. Perfect for irritated and sensitive skin, it protects against the harmful effects of UV rays and acts as an excellent antioxidant. It's great as a moisturizer, it's vegan friendly, and it has a perfect oil-water balance.
Propylene Glycol – Glycerin is used in cosmetics for the production of moisturizing creams, masks for the face, hands and body. This component is included in the composition of various tablets, ointments for skin problems. Glycerol is a colorless and odorless alcoholic compound. Sweet and syrupy liquid at room temperature. It can be used as an antifreeze due to its ability to form strong hydrogen bonds with water molecules.
Hydroxyethylcellulose – Hydroxyethyl cellulose is a thickener that can also be found in cosmetics and personal care products such as makeup, skincare products, and shaving cream. In some products, hydroxyethyl cellulose can act as a binder that holds the ingredients together. We use it to improve the texture of the product and, if required by the formulation, to make the product adhere better to surfaces like the toilet bowl.
The texture of the serum is a bit thick and slippery. Generally, Klairs vitamin C serums are water-based, but you can also find some that are oil-based. When you first apply it, it may look very oily. If this condition remains even after a few minutes of massaging on the skin, it will mean that you have very oily skin.
This serum comes in a round transparent bottle of 35 ml, with a manual syringe is the best way to apply it to the skin, but due to carelessness, a lot of harmful bacteria can accumulate on the syringe and you will have a counter-effect.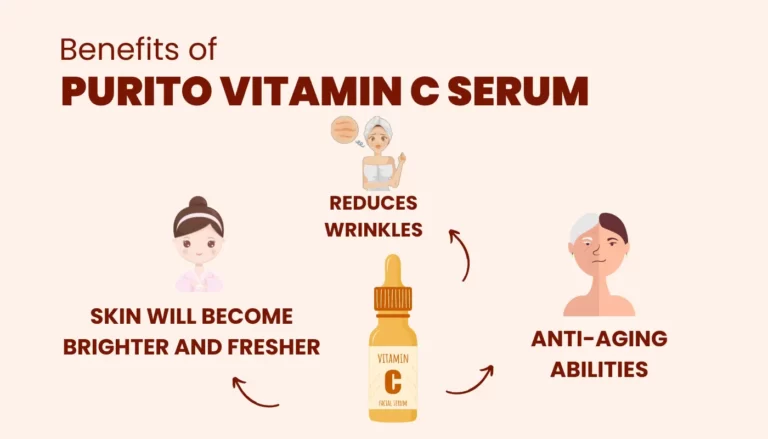 Pure Vitamin C with 5% Ascorbic Acid will help your skin to become brighter and will help your skin to be fresher. The biggest benefit of this serum is certainly its anti-aging abilities. The serum also reduces wrinkles, intensively hydrates the skin of your face, prevents moisture loss and improves skin elasticity.
Sodium hyaluronate – Sodium hyaluronate is part of HA, but can be extracted and used separately. This is very important because it changes the way the substance works on the skin. Sodium hyaluronate has a lower molecular weight than hyaluronic acid. It is small enough to penetrate the epidermis or the top layer of the skin. What's even better is that it can improve hydration from the lower layers of the skin.
Ascorbic Acid: Earlier explained
The texture is smooth and glides along the skin. It absorbs in a decent amount of time and doesn't seem to make the skin any drier after application. Your skin won't feel greasy or sticky.
The serum comes in a 60ml package, the bottle is dark in color, which reduces the possibility of light entering the bottle, and it will certainly oxidize and change color less than other serums. It comes with a mechanical syringe and without special protection against the penetration of air into the contents of the bottle.
WHAT IS VITAMIN C GOOD FOR
Vitamin C is well known for its ability to brighten the skin tone, even out skin texture and smooth out fine lines and wrinkles.
It's also known as the MVP of protecting the skin against free radicals and UV ray damage, from the sun because of its high levels of antioxidants. On top of that, it's involved in helping the skin produce collagen and, Elastin in the dermis layer of the skin, which are two of the most important factors, for maintaining bouncy, soft and youthful-looking skin. But even with all the studies and raving reviews that you see everywhere about vitamin C, many dermatologists acknowledge that vitamin C helps with radiant skin, but other ones, such as Dr. Dray, argue that there's a lack of evidence to determine whether the amount of Vitamin C, used to formulate the serums can be completely absorbed into the skin and, whether or not it shows promising results because of its unstable nature.
HOW DOES VITAMIN C WORK IN OUR SKIN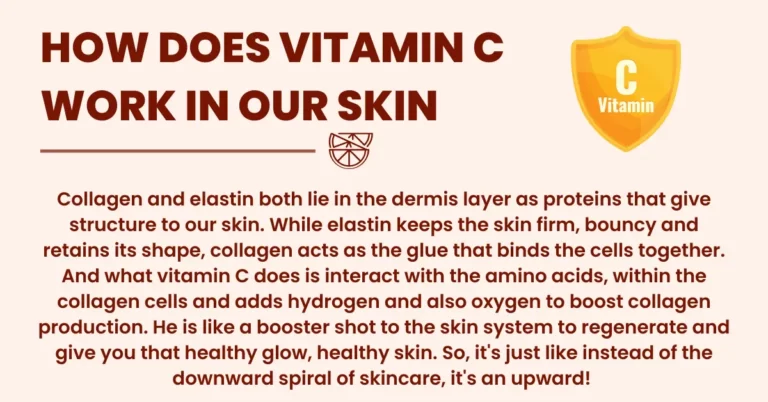 Collagen and elastin both lie in the dermis layer as proteins that give structure to our skin. While elastin keeps the skin firm, bouncy and retains its shape, collagen acts as the glue that binds the cells together. And what vitamin C does is interact with the amino acids, within the collagen cells and adds hydrogen and also oxygen to boost collagen production. He is like a booster shot to the skin system to regenerate and give you that healthy glow, healthy skin. So, it's just like instead of the downward spiral of skincare, it's an upward!
As we said before vitamin C comes in pure and derivative forms, and depending on different products, you'll see different types. So, let's first take a look at vitamin C and its purest form.
So it's also known as Ascorbic Acid or L-Ascorbic Acid. So these two terms are kind of interchangeable and it just refers to the strongest and purest form of vitamin C. This means that it's the only form that your body can actually recognize and utilize right away. Kind of like with vitamin A, how there's retinoic acid and if you use retinol, it has to turn into retinoic acid, you know, it's like a two-step. So this is PURE. Because it's super concentrated and potent, it means that it works almost immediately to bring all the benefits, we mentioned of lightening, brightening, boosting collagen, fending off free radicals, etc into the skin. But the downside of Ascorbic Acid and L- Ascorbic Acid is that they're very, unstable ingredients unlike our retinol and niacinamide buddies. What unstable means is that the ingredient itself is very sensitive, it can change very easily depending on temperature, light, air in the environment. This means it's much more likely to oxidize, change in color and turn in consistency. Go bad quickly compared to things like vitamin A, retinol and niacinamide, which are super stable. This is part of the reason why you'll hear that vitamin C is hard to use.
VITAMIN C DERIVATES AND HOW THEY WORK
Because of its instability as we said before no one wants to deal with unstable things. Formulators and scientists behind a lot of different skincare brands have developed more stable forms of vitamin C known as derivatives. So this just means that because it isn't pure form, it won't go bad as easily when formulated with other ingredients in the product. But it also won't cause things like inflammation when used in your skincare routine because we have so many different products. And this inflammation can be a result of using the pure ascorbic form of vitamin C. When derivatives are absorbed into the skin the body breaks down the derivative into ascorbic acid which can then act to function just like the actual antioxidant. And with that being said, it's once again less irritating to those of you with sensitive skin, or for those of you who haven't used any sort of vitamin C. Derivatives can also come in oil and water-soluble forms. Now that we know this, there are a lot of different vitamin C derivatives used in popular skincare products.
Let's look at three common examples and where we can find them.
THD (Tetrahexyldecyl ascorbate)
So one of the many forms of vitamin C Derivatives includes Tetrahexyldecyl ascorbate, otherwise known as THD, just for sanity's sake. And this is known to be the gold standard form of vitamin c derivative, because THD is known for its skin brightening and hyperpigmentation lightening properties. It also has fatty acid components that make it oil-soluble and it helps to penetrate deeper into the layers of the skin It's also oxygen stable which means when the ingredients in the product are exposed to air, it won't go bad THD is found in many oil serums as well as moisturizers and often gives the product a creamy texture with Moisturizing properties for the skin. So it works well with people who have dry skin or for spot treatments to target hyperpigmentation or melasma, but also with most other skin types.
MAP (Magnesium ascorbyl phosphate )
Another derivative is Magnesium ascorbyl phosphate or MAP. This is a water-soluble and stable form of ascorbic acid. MAP is known to increase hydration levels as well as brighten and soothe an even skin tone. The texture of this ingredient resembles a cream and it's good for moisturizers, although it does come in serum form as well because vitamin C is very popular in serum form.
AG (Ascorbyl Glucoside)
And another derivative you'll most often see in a lot of products is Ascorbyl Glucoside. This is also a water-soluble derivative, and it's recommended to pair Ascorbyl Glucoside with vitamin B or niacinamide for the best results.
Now those are just three examples of vitamin C derivatives that many products fall under but there are quite a lot more.
So if you are a newbie to using vitamin C products in general, you're going to want to start with the lowest percentage or concentration of products with ascorbic or l-ascorbic acid to avoid irritation. If you're still a little hesitant because you don't know if your skin will like it, start off trying a product that contains one of the derivatives we mentioned before as it's much less irritating and suitable for sensitive skin. And vitamin C boosters, as we mentioned, are also a great option because then you can just concoct and mix to your desire. Then once you know what your skin reacts well with and you see subtle changes, you can start working your way up the percentage level, and perhaps consider going for a product that contains 10 to 15 or even 20% of ascorbic acid, but keep in mind these levels are pretty potent.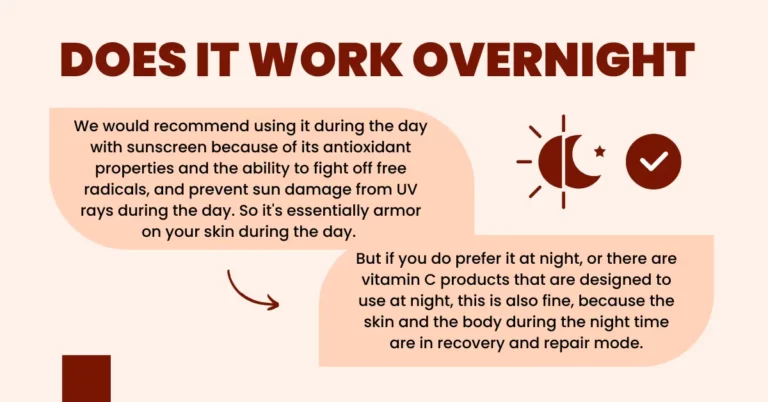 So now, if you are wondering, "Does it work better during the day or the night?" The answer is both!! But we would recommend using it during the day with sunscreen because of its antioxidant properties and the ability to fight off free radicals, and prevent sun damage from UV rays during the day. So it's essentially armor on your skin during the day.
But if you do prefer it at night, or there are vitamin C products that are designed to use at night, this is also fine, because the skin and the body during the night time are in recovery and repair mode.
So if you have a serum with a high concentration of L-ascorbic acid given that it's tolerable to your skin, of course. This is a great opportunity to help the skin replenish and rejuvenate itself while you catch some sleep. While the day allows the vitamin C serum to act as a shield, the night allows the serum to reverse the damage to your skin from the day's work.
INGREDIENTS THAT WORK WITH VITAMIN C (OTHER INGREDIENTS)
This brings us to what other ingredients it works well with. Like with other ingredients, vitamin C works well with niacinamide, Vitamin E, and Ferulic acid which is a plant-based antioxidant. And Ferulic acid is highly recommended for bringing out all of the goodness of vitamin C like delivering more antioxidants to the skin and speeding up vitamin C's effects on the skin.
Vitamin E works well with vitamin C, which is why you will see them paired together very often in products. (Felicia: They're best friends! Rowena: Yay!) And if you choose to incorporate niacinamide, it shouldn't be a major problem, unless of course you are using pure vitamin c serum with a high concentration of like 20%.
Then your skin will most likely become irritated, because it is also so high in terms of pure vitamin C but keep in mind that everyone's skin tolerates up to you know a differing degree of percentage. So definitely do your research, do your patch test, and stop as soon as you see any sort of irritation.
WHEN WILL I SEE RESULTS AFTER USING VITAMIN C
So results vary from person to person. Vitamin C generally takes around two weeks or a month of daily use to see brightening benefits and about three months to see the benefits including tone improvement and collagen production.
Because it is so much more stable, and easier to use, it almost gives the same benefits, you know. It produces collagen, it helps even skin tone. It also helps minimize pores because it helps to control oil. So all those things help me much better than vitamin C, and so like vitamin C is kind of just an add-on. So with like the ABCs you kind of just like pick and choose which one according to your kind of needs.
We always hear vitamin C is not compatible with niacinamide. So what's the truth and the myth about this vitamin C pairing? The myth is vitamin C and niacinamide are a dangerous combination to use for our skin because the effects of both are going to cancel each other out, and also create nicotinic acid aka Niacin, which can cause redness and tingle in the skin.
The combination of vitamin C and niacinamide is perfectly safe. It's like a synergy, because they both boost each other's ability to brighten and protect the skin, and also fend off free radicals and harmful UV rays. These claims are made back in the day and we're talking like the nineteen sixties of when skincare researchers and product developers were working with very Unstable forms of vitamin C and the pure forms in an isolated and controlled environment so basically the form of ascorbic acid they were dealing with was nowhere near close to what we have today in the products that we see today which are designed and formulated to be used in conjunction with other ingredients.
Of course, just test it out on your skin. See if there's any tingling, or redness and if it is a high level of pure ascorbic acid, then maybe skip out niacinamide. Very easy. Just use one during the day and one at night. So that was our comprehensive round-up of vitamin C. This concludes our ABCs of vitamins, which is pretty exciting because these are the most probably well-researched ingredients, would you call them? Or nutrients? That we can ingest but also apply topically, and they kind of work in different ways.