Vanicream vs CeraVe
FULL COMPARISON
Vanicream vs CeraVe has been a burning question for a lot of ladies for the past years so in this post I am going to compare these brands head to head. This comparison will include their brands: ethics, formulas, and of course their common product types.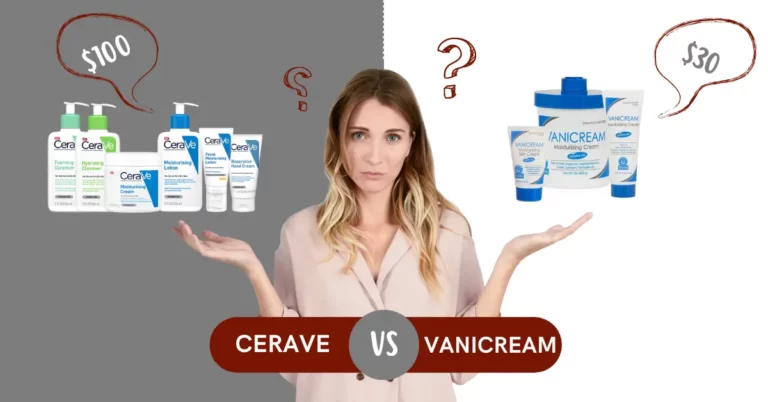 NOTE: At the end of the post, you will be able to see the results of the online poll we did on our Instagram profile where we asked our audience, which brand they prefer more, Vanicream vs CeraVe. I am going to be honest, the results surprised us a bit but let's get to the comparison.
Vanicream is cruelty-free. None of Vanicream's ingredients, formulations, or finished products are tested on animals anywhere in the world.
Vanicream is vegan friendly which means all of its products are 100% vegan and don't contain any animal-derived ingredients.
As for sustainability,
Vanicream does not claim it sustainable nor does it market itself as such.
The main purpose of the
This brand focuses on the task to create skincare products for people with sensitive skin, irritated skin, and people with certain conditions, including eczema and psoriasis.
Since their target group are people with sensitive skin, they claim that all of their ingredients are safe and effective and that they are continuously being tested for quality.
Vanicream is a local manufacturing company and their guideline is that success comes from dedicated employees working together to create products that are loved by customers.
60% of their employees have been working in Vanicream for more than 5 years, that number alone shows the working environment in Vanicream is good and that they do stand behind their word.
CeraVe is not a cruelty-free, vegan-friendly or sustainable brand.
CeraVe does not possess any accreditations that it's a cruelty-free brand from any global organization like PETA or LeapingBunny.
In our research, we have noticed that CeraVe is also selling products in mainland China which until 2021 had a legal requirement of animal testing for any skincare product. So to sell in China they had to do animal testing.
All of the products from CeraVe are based on a compromised skin barrier. They have figured out that many skin conditions such as acne, eczema, and dry skin all had one thing in common and that is compromised skin barrier.
As for the ethics, Vanicream is a clear winner as it is cruelty-free and 100% vegan friendly. Unfortunately, neither one of the brands is fully sustainable.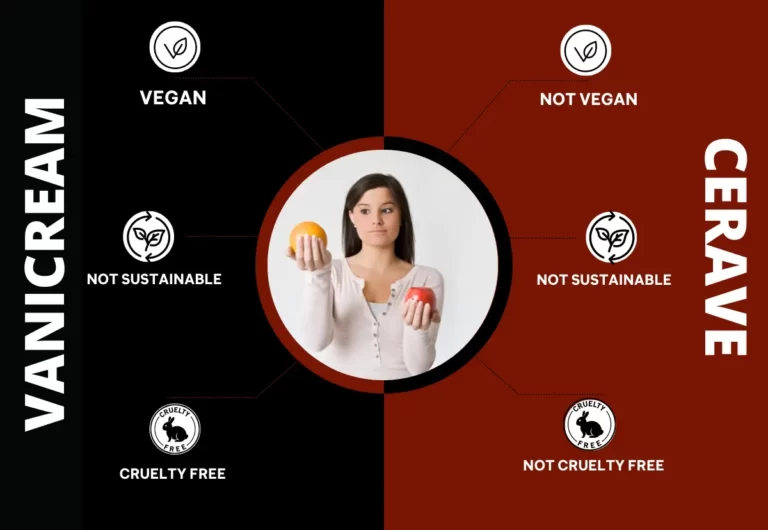 FORMULAS AND INGRIDIENTS
Vanicream vs CeraVe
Vanicream - Formulas and Ingridients
As it was already stated Vanicream is a brand focused on consumers with sensitive skin. They have adjusted their formulas and ingredients to that needs. Most of the Vanicream products are considered "lightweight" and are very easy on the skin. 
If you want to check out all of the ingredients they use, here is the link. Keep in mind that not every product is going to have ingredients listed in the table.
CeraVe - Formulas and Ingridients
On the other hand, CeraVe is focused on another problem. Most of their products are based on fixing natural skin barrier damage. But what is the natural skin barrier and how does it get damaged? The skin barrier contains the two top levels of the epidermis which act as a barrier. It usually gets damaged for the following reasons: You live in a dry environment, allergies, sun exposure, poor skin care, eating unhealthy food, aging, etc. Fighting against all of these problems CeraVe is using appropriate ingredients and all of its products contain three essential ceramides and hyaluronic acid to help replenish the skin's natural protective barrier. These ingredients are extremely beneficial to our skin. Compared to Vanicream which does not contain these ingredients I consider this to be a great advantage for CeraVe. If you want to further investigate all of the ingredients they use, follow this
link.
CLEANSERS
Vanicream vs CeraVe
Vanicream Gentle Facial Cleanser
This cleanser is one of the most popular products of this brand and that's the reason, it does a great job at deep cleaning the skin. It has a gel-like consistency and as its name suggests it is supposed to be extremely gentle to the skin and give it a nice deep cleansing.
Of course, it is supposed to do it without leaving your skin overly stripped of natural oils or feeling dry.
I would say that it's right there in the middle when it comes to moisturizing the skin, not too dry or too moisturized.
This cleanser honestly surprised us at HerGlance as it just felt nice and the whole experience of using it was good.
CeraVe Foaming Facial Cleanser
CeraVe cleanser also has a gel consistency, compared to the Vanicream cleanser it has an even more gel-like consistency. So what are the biggest differences compared to the CeraVe cleanser? The first difference is that it is recommended only for people with sensitive skin. Sensitive skin is usually connected to dry skin so it means it is mostly used by people who have easily irritated skin. The second difference is of course in the price, Vanicream cleanser costs 13$ at the time when this post is written, and CeraVe cleanser costs 17$. Of course, these prices might change so you are free to check for yourself. Here is the Amazon link to the
Vanicream Gentle Facial Cleanser
 and here is for the
CeraVe Cleanser.
Conclusion On The Cleansers
As far as I am asked I love both of these products, they both just felt nice on the skin and I loved them. If I had to choose in most scenarios I would pick the CeraVe cleanser just because of the few extra ingredients that contain which can be helpful to the skin even though it's the more expensive one.
Now of course there are certain situations when I would pick Vanicream cleanser, this cleanser is extremely useful if your skin is already aggravated and you want to calm it down.
MOISTURIZING LOTION
Vanicream vs CeraVe
Vanicream Moisturizing Lotion
Vanicream moisturizer feels nice and smooth on the skin, and you can feel that it's hydrating your skin. I would like to add that it has an almost slight bit of tackiness to it when you put it on the skin which I did not hate but it's something to be aware of.
As for the ingredients in this moisturizer, Vanicream is seeking lightweight moisturizing ingredients that are not too heavy and this product does deliver. It does not have niacinamide in it which many CeraVe products do have. This ingredient has a lot of benefits for the skin, it's anti-inflammatory and regenerates the natural skin barrier but some people just don't get along with this ingredient.
The moisturizer also contains hyaluronic acid which is good for holding water in the skin, it also contains ceramides.
Vanicream moisturizer has a short ingredient list as I have expected from this brand that loves to keep its products clean and lightweight.
The price of Vanicream lotion on Amazon is currently at 12.6$ which is similiar to the CeraVe price. Here is the link to the Vanicream lotion on Amazon if you want to check it out. 
CeraVe Daily Moisturizing Lotion
CeraVe lotion moisturizer has a watery texture and is lightweight which means it is absorbed by the skin fast.
This lotion is recommended if you have balanced or dry skin but I think that it can be really useful if you have combo skin too because it has an oil-free formula.
The lotion has a seal of approval from the National Eczema Association which means that it can be used by people who have eczema and sensitive skin.
As for the ingredients list of the CeraVe moisturizer, I would point out that it contains polysorbate 20, I mentioned this because a lot of people can be sensitive to this ingredient. It also contains
parabens
which means you should avoid this moisturizer if you are sensitive to it. The current price of CeraVe lotion on Amazon is close to 13$, here is the
link
if you want to check it for yourself since it changes every few months.
Conclusion On The Lotion Moisturizers
Vanicream moisturizer is perfect for people who are using active ingredients that are drying or irritating. You should put this moisturizer on the skin first and allow the skin to absorb it and after that apply your active ingredient.
CeraVe moisturizers are perfect if you are looking for lightweight moisturizers to fix some dryer spots on the skin. It's also recommended for balanced, dry, or even combo skin types.
I can not pick one or the other since they are used for different conditions.
MOISTURIZING CREAM
Vanicream vs CeraVe
CeraVe Moisturizing Cream
The first thing I noticed about this cream is that it's really big, they even offer bigger packages but this one is more than enough for the regular consumer. The regular package contains 90 ounces and it costs around 18$, here is the
link to this product on Amazon
so you can check out the current price. As for the ingredients of this cream as usually CeraVe made sure it contains three essential ceramides, ceramide NP, ceramide EOP, and ceramide AP. Ceramides are ingredients that help hydrate and moisturize the skin and can be used on any skin type. The product is non-comedogenic which means it won't clog any pores. While testing it I did not feel any need to further moisturize the skin at least for one day which means the cream did a nice job.
The only problem I have experienced is that it did not do well under the makeup.
You want to avoid applying this product in the morning if you are going to use makeup. I would recommend you use some lightweight moisturizer in that case.
Vanicream Moisturizing Cream
Vanicream moisturizing cream is recommended by some of the best dermatologists in the USA.
The cream has a nice consistency and feels nice on the skin. The cost of this cream is currently a little bit over 13$ on Amazon,
here is the link to it.
If you have an oily skin type this cream might not be for you since many people with oily skin don't like thick creams on their skin. In this case,
you might be better off using Vanicream lotion to moisturize your skin.
It is free of alcohol, fragrances, parabens, and essential oil free.
It contains only eleven ingredients
which is a standard for Vanicream as fewer ingredients give less chance of irritation on the skin. A full list of ingredients includes:
Water
Petrol atom which  keeps the moisture in the skin )
Sorbitol is a humectant that preserves moisture and adds texture to the product
Fatty alcohol makes the cream feel smooth when it is applied to the skin
Propylene glycol is a humectant, which means that it is an ingredient that is added to cosmetics to increase moisture retention in the skin. It is usually well handled by most people and it's considered safe to use.
Simethicone is an ingredient that is used to stop the foaming of the products when that's not needed
The rest of the ingredient list are two preservatives and some emulsifying ingredients.
Conclusion On The Moisturizing Creams
These two products are similar and the biggest difference is that CeraVe cream is a little bit more lightweight than Vanicream. Both creams come in big packages and are more than enough to moisturize your skin for a long time.
When it comes to choosing the one I would say it depends on the situation. I would recommend Vanicream to people with sensitive skin and people who use makeup regularly because it behaves better under makeup than CeraVe does.
If you do not fall in any of these categories then you should use CeraVe cream because it's more lightweight and contains essential ceramides.
Overall it's really hard to say which brand is better, they both have their pros and cons. Generally speaking, these two brands don't target the same audience as much because Vanicream is made mostly for people with sensitive skin while CeraVe is used by people with any skin type.
CeraVe is an overall better brand because it contains more ingredients in its formulas that are extremely beneficial to the skin and overall you get more benefits for your skin for relatively similiar prices. Of course, Vanicream has its benefits but it targets a specific group of people in which most of us dont fall.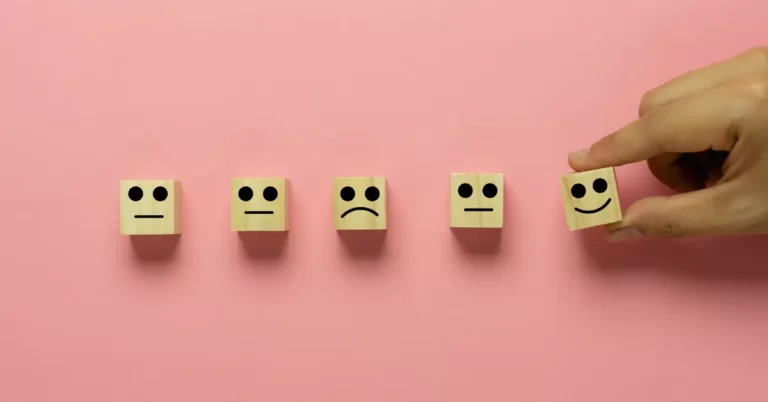 As promised at the beginning of the post, here are the results of the poll we did with our audience on Instagram. We consider this poll to be a good indicator of which brand is generally better since 259 people filed it out.
These were the questions and the results:
Which brand do you use more Vanicream or CeraVe?
For this question, 33% of people voted in favor of Vanicream and 67% for CeraVe
Which brand do you think has better products?
As expected results were similar for this question too, 35% of people vote for ed Vanicream and
65% voted that CeraVe has better products overall.
Which brand do you think is more popular?
Only 12% of people voted for Vanicream and 88% voted that they think CeraVe is a more popular brand